Bhubaneswar: The 'Jai Jawan, Jai Kisan' slogan still reverberated in the ears of everyone when we think of Lal Bahadur Shashtri. From his commendable leadership during and after the Sino-Indian war to his brilliant tactics during a severe food scarcity, Shashtri's work then had set a benchmark for the other leaders. Today, the country celebrates his 115th birth anniversary along with Gandhi Jayanti.
When Nehru passed away in 1964, who would be the next prime minister was the most difficult question. K Kamaraj's intervention in the matter brought us clear results. The two deserving candidates were Morarji Desai- experienced but less favoured, and Lal Bahadur Shastri- honest and loved. Kamaraj negotiated the matter and convinced Morarji to accept Shashtri as the prime minister and thus, on June 9, 1964, he was declared as the second Prime Minister of India.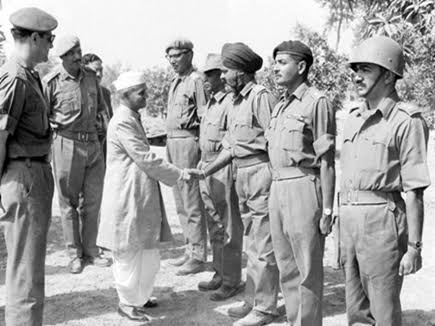 Here are a few interesting things about Shashtri:
During the food scarcity, he had asked every citizen to keep a fast once a week and asked people to grow crops and vegetables on unused lands. He was also seen ploughing the Pradhan Mantri Awaz Lawn.
2. When Lal Bahadur Shahstri studied in Harindra Inter College in Banaras, he had by mistake broken a beaker in science practical lab. The peon, Devi Lal, saw the same and slapped him. When Shashtri became the Railway Minister in 1954, he had been to an event. When he was on the stage, Devi Lal stepped aside the moment he saw Shashtri. Being the humble man that he was, he recognized Devi Lal and hugged him, setting the trend of 'Jaadu ki Jhappi' that sets everything right!
3. He was so against the caste system that he never used his original surname. He got 'Shashtri' while he was studying in Kashi Vidyapeeth University in Varanasi in 1926 as a mark of scholarly success.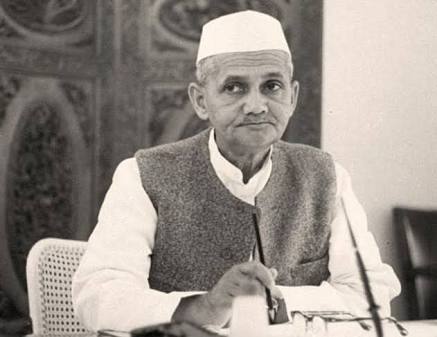 4. When Shashtri was three months old, his mother almost lost him while taking a bath in the Ganges. After an FIR was filed, a cowherd with not children was unwillingly to return him to his mother.
5. He would swim across the Ganges twice a day with books tied to his head for school as he could not afford taking a ferry.
6. He was an ardent follower of Gandhi, so when he got married, he asked for a khadi cloth and a spinning wheel in dowry.
7. He was the first to introduce jets of water to disperse the crowd instead of lathi during his tenure as minister in Uttar Pradesh.
8. The tales of his honesty are never-ending. One of them being reversing his son's out-of-turn promotion.
9. When he was in jail, his family survived on a pension of Rs 5 a month. When his wife informed him that she could save Rs 10 from that, he asked Servants of People's Society to deduct his pension and pay Rs 10 to someone needy.
10. On the occasion of his birth centenary in 2004, the Reserve Bank of India had issued a Rs 100 coin with his portrait on it. The non-circulating coin is available on order.