Bhubaneswar: Will power and hope can give immense strength to survive the darkest of phases, including ones where life gets hazy. Breshna Musazai, a 28-year-old advocate from Afghanistan is one such example. She was in the Odisha capital on Wednesday to attend the convocation of Hi-tech Medical College.
Musazai was shot at by Talibani assailants on August 24, 2016 while she was on her way to the campus mosque. Students and teachers hid in classrooms but Musazai, slowed by polio in one leg, could not walk fast.
After being shot twice in the leg, she lay on the floor pretending to be dead. Despite the infuriating pain, she did not move an inch even though she wished in every bone to be dead. Believing her to be dead, the assailants left the sport. But she rose like the proverbial Phoenix from its ashes and went on to complete her graduation this year.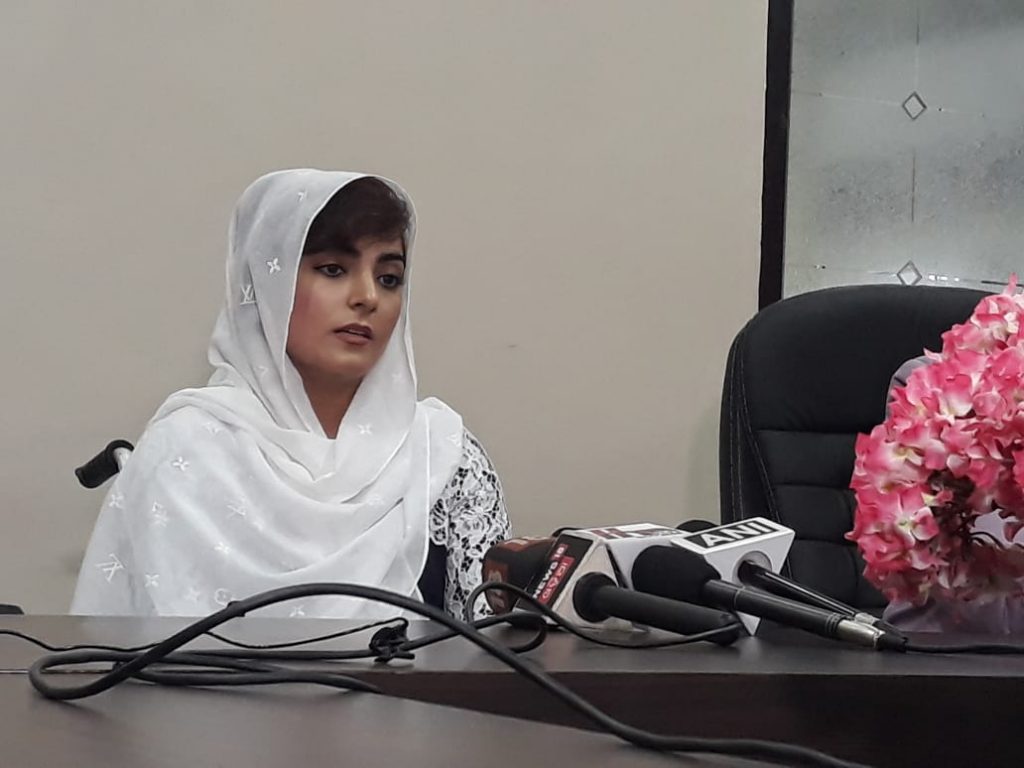 Also known as Afghanistan's Malala Yousafzai (a student activist of Pakistan and a Nobel Laureate), Odisha Bytes caught up with the inspiring lady for a brief interview.
How does it feel like to have inspired so many people, especially women?
It is definitely a great feeling because in my country, a lot of women struggle to get the basic education. Due to restrained mentalities and the fear of being shot, so many girls are deprived of this basic right. I think now I have a lot of responsibility as people are looking up to me. I also hope that people support me throughout, keep their faith in me and also support every other woman in the country. I really hope that people get inspired enough to send their daughters to school.
It was a near death experience for you. How did it change your perspective of life?
I might not be able to tell about perspective as such but it changed me in and out. I was this shy, nervous and introvert kind of a person before the attack. Surviving this attack opened me up. It gave me a strange sort of power, the realisation that I can get through just about anything in this world. I am stronger now and I believe in myself more than I ever did.
How similar is Afghanistan to India? 
They are quite similar. Back in my country, we always talk about India and Indian movies, including Bollywood biggies. The food here is extremely delicious. A lot of my friends who have been to India before would tell me how welcoming India is, which I could relate to my country. Afghanistan and India have always been friends and that is how I see it.
Tell us a little about your life and the challenges you faced due to polio?
The biggest problem I faced was being bullied in school due to my limping. I come from a middle-class family, so getting an education was a challenge for me but I was determined to study. I had to prove I am more than my disability. In fact, I am differently abled but abler than many others.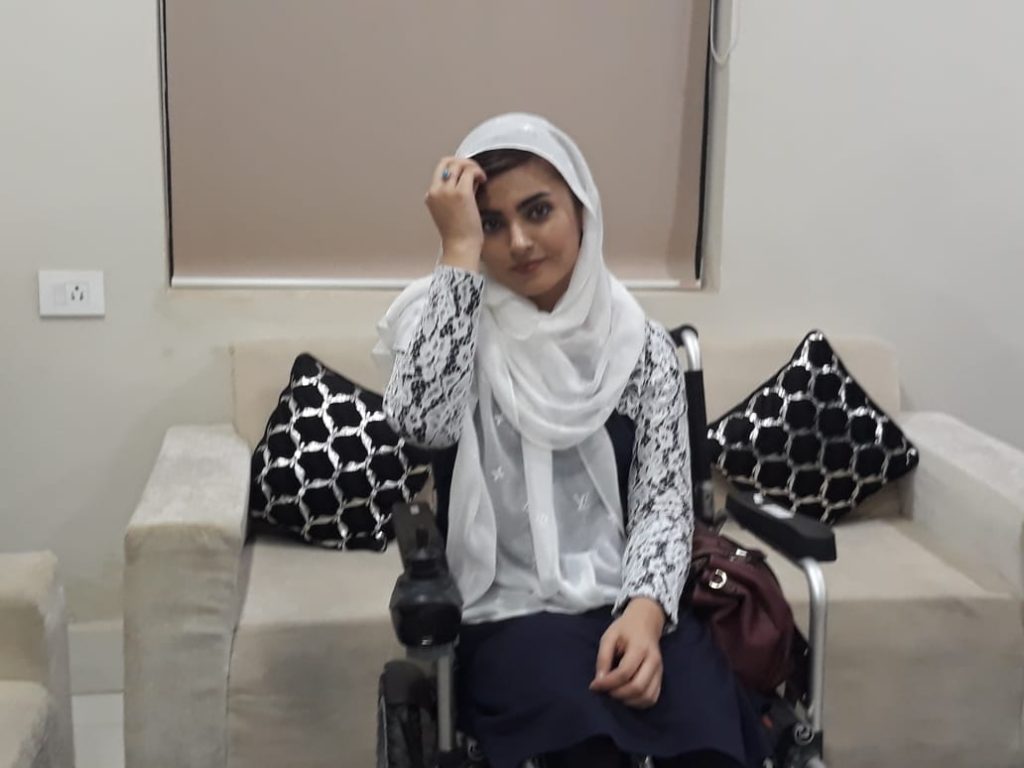 One memory post the attack that is etched in your memory?
After the attack, a police officer carried me to an ambulance six hours later. One of my legs was broken and two of my toes were shot off. When my father came to meet me, I cried and he said, "Don't worry, everything happens for a reason." It is inscribed in my mind now to accept things because he was right.
What do you plan ahead?
I want to get a master's degree in law or human rights after my surgery. My health is a priority right now. I really want to help girls in my country to get an education. So I will probably start working on that as well.
What do you think about feminism and the empowerment of women?
I don't know if I can call myself a feminist. I don't think it matters anyway because I support women and I wish to uplift the whole community and get them their basic right. I think it is time men started working towards it as well because women's education is very important for the development of a nation as she becomes a mother and brings up children. For me, everything comes down to education.
Do you think education can bring peace to the world?
Yes, most definitely. The right kind of education will give us better citizens who will be sensible enough to differentiate between right and wrong. The assailants that day, I am sure they have not studied at all. If they had, they would not come killing innocents.
How does it feel here, in Bhubaneswar?
I have not spent much time but yesterday, at the airport, I felt really special when so many people turned up just to welcome me. I felt really good.
What message would like to give to the people?
Two messages, first, be kind and sensitive to disabled children and people because they are already going through a lot mentally. Indifference causes them more harm; second, focus on education before anything. Support women around you and help them learn because they become the torchbearers of development.