Cuttack: He has never celebrated his own birthday but Dhaneswar Sethi, a shopkeeper in Odisha's Cuttack, a die-hard fan of Amitabh Bachchan has been celebrating the megastar's birthday for the past 19 years.
Like every year, Dhaneswar showed his unconditional love for his favourite matinee idol on his 77th birthday today. The Cuttack man rang in Big B's birthday at his shop 'Dhana Variety Store' in Badambadi area here by cutting cakes and offering puja.
"I will continue the 19-year-old tradition," said an emotional Sethi, wishing the film star "good health" and "many hits" in the coming days.
The birthday celebration of the movie star also marks the annual puja of his shop as Dhaneswar considers this day is extremely auspicious for him. He decorated his shop with balloons and invited some shopkeepers of the locality, children and transgenders to make the occasion a special one.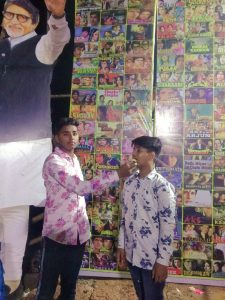 Sethi's family, including his wife, daughter and son also join their father on this special occasion every year.
"Like my father, I am also a fan of Amitabh Bachchan, and we try to celebrate his birthday in a big way. He (Amitabh Bachchan) is the biggest film star in India," said Digheswar, the son of Dhaneswar.
Dhaneswar, a school dropout, claims he has watched all the movies of Big B but turned a fan of the superstar after watching the 1985 Bollywood action drama 'Geraftaar' starring Big B, Kamal Haasan and Rajinikanth.
"I have become a fan of the actor after watching 'Geraftaar' with my friend in a theatre in Cuttack. I just love everything about him including his hairstyle, dialogue delivery, fights and of course acting," the 40-year-old said, claiming to have spent around Rs 12,000 to buy balloons, posters and sweets for the occasion this year.
Asked whether he has met his favourite star in person yet, he said, 'once'. "I met him and touched his feet in 2010 at the Bhubaneswar airport when Bachchan Ji had come for a visit to Puri along with his family members," Sethy recalled.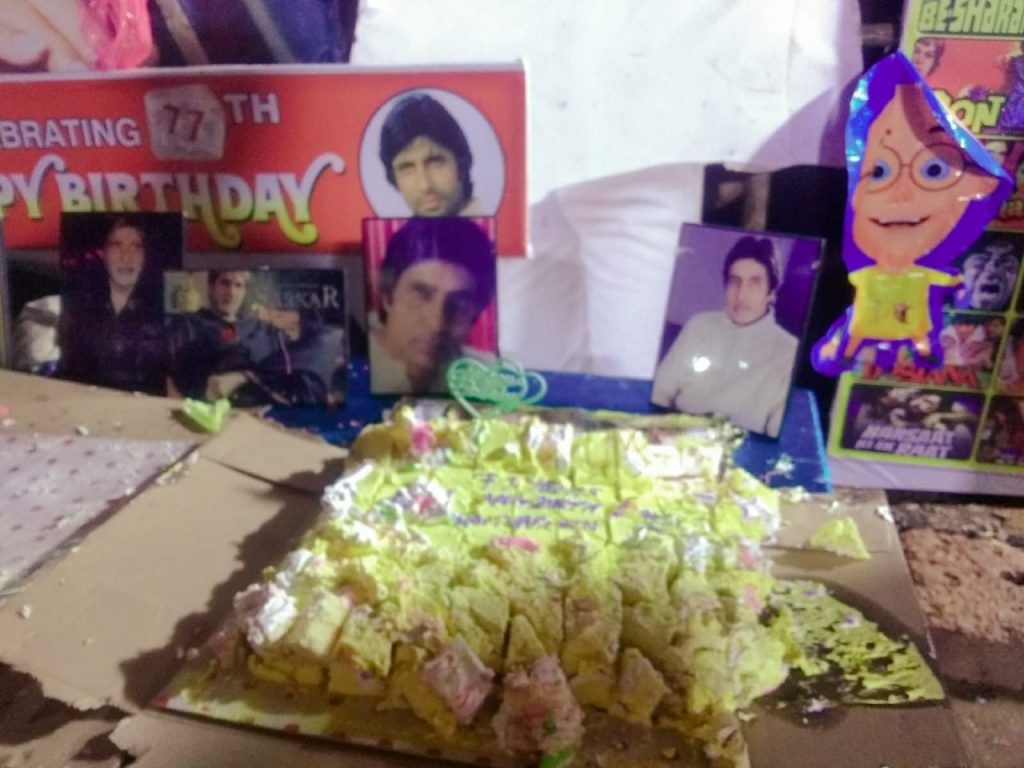 Earlier in the day, while fans flocked his residence to offer their wishes and blessings, Big B took to social media to express his gratitude. Thanking all those who send him wishes on his birthday each year, Big B penned an emotional note.
Big B's tweet reads, "My immense gratitude and gratefulness to them that send their wishes for the 11th .. I cannot possibly thank each one individually .. but each one of you reside in my heart .. my love to you … अनेक अनेक धन्यवाद ."