Bengaluru: Ather Energy, a start-up in Bengaluru, that had been planning to launch the country's first smart electric scooter since 2014, is finally ready to start pre-orders from June. Ather says it has started the trial production at Whitefield here.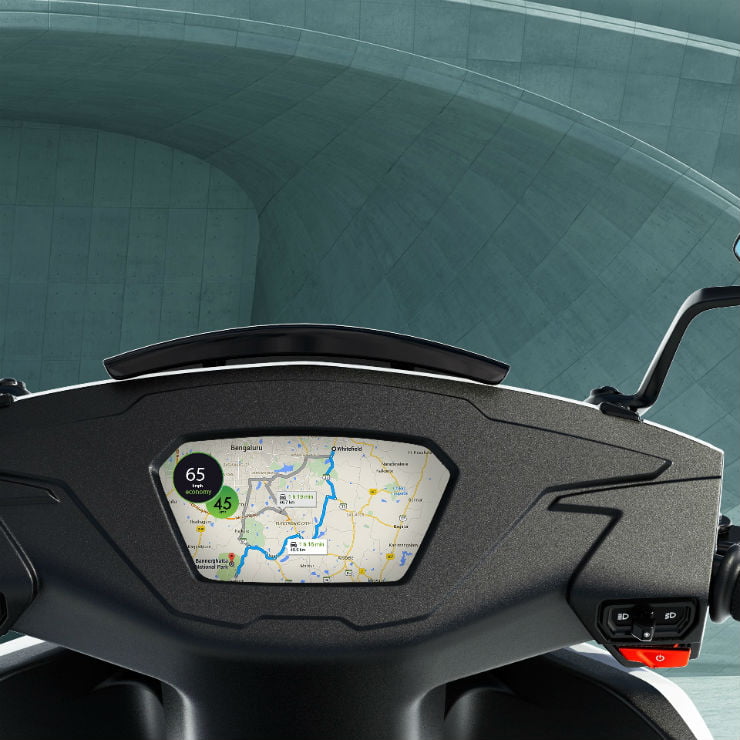 The S340 scooter, being fully electric, burns no fuel and has zero tailpipe emissions. Unlike most other electric scooters in the market that use lead-acid battery, Ather has fitted the S340 with a water resistant (IP67-rated) lithium battery that has a higher lifespan, is lighter and charges faster than old-school lead ones. The lower life of lead acid batteries has been the main reason for electric scooters not being very popular in the country.
Ather S340 has a range of up to 80 km per charge. They claim that the battery will last 50,000 km and 5-6 years. In fast charge mode, it can be charged up to 80% in an hour. It will take 3 hours to fully charge in the regular mode. The top speed of the scooter is 72 kmph.
The Ather S340 will have an informative touch display along with navigation support. Users can access vehicle data via a mobile app.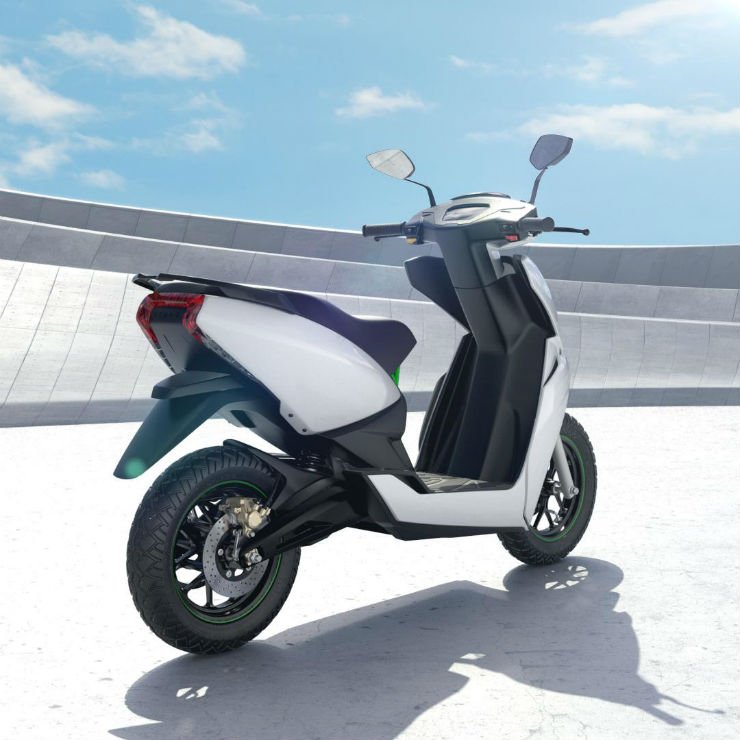 The company is setting up experience centres where potential customers can come and spend time with the vehicle. Fast charging points are also being installed. Pricing details have not been unveiled.
Ather S340 will face competition from Hero Electric, Yo Bikes and also conventional petrol scooters such as Honda Activa, Hero Pleasure, Vespa, Suzuki Access and TVS Wego.
Apart from Ather, there are a few Lithium battery-based electric scooters already available in the market.
Hero Electric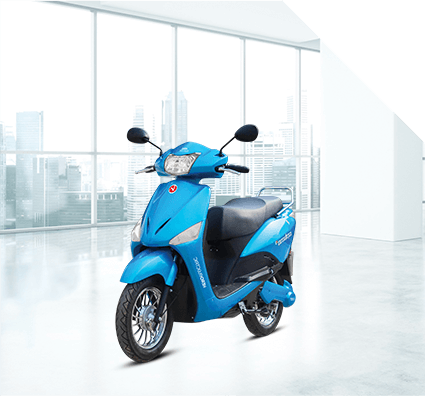 Hero has been selling electric scooters and 2 wheelers for some time in many parts of the country. Hero has three lithium battery-based electric scooters, namely, the Photon, Optima e2 and Nyx e5. The Nyx e5 can be booked on Paytm Mall and is priced at Rs 49,999. All these scooters come with a full 3-year warranty and have an expected battery life of 5 years. The battery is also portable, which means users can detach and carry the battery to charge inside their home. This is particularly useful for people who do not have charging point where they park. The Optima e2 has a range of 70 km per charge and the Photon comes in the option of 40 and 70 km depending on the size of the battery pack. Like other electric scooters, Hero claims a running cost of around 60 paise per km.
Okinawa
Okinawa Praise is another lithium battery-based electric scooter that was launched recently. It has a starting price of Rs 59,999. The company claims a range of 170-200km on a single charge! It is powered by a 1000 W motor and the top speed claimed is 75 kmph. It supports fast charging. Okinawa claims that it would cost only 10 paise per km to run, which is quite low compared to petrol scooters.
Please note that the prices are indicative. Final price depends on state taxes and subsidies.