Bhubaneswar: From the forests of the lovely Western Ghats, with antecedents of a farming family and the heart of a sensitive individual, well-known sculptor Arunkumar HG connects to the roots of every Indian.
The artist in him discovers the self through his rural and farming connect. He tries to educate the young with his strong portrayal of the environment and overall as a nature lover-cum activist through his Sustainable Alternative for Rural Accord (SARA). He wants to transform his region in Hosanagara Taluka in Shivamogga district of Karnataka.
Born in village Dombekoppa, he had an eventful childhood living in close vicinity of the forests. He shares an eternal bond with the dense forests, where he has started a learning centre for nature, art and society with intellectuals and friends across India.
Recently in the city as part of his recce before the Bhubaneswar Art Trail (BAT), 2018, Arunkumar HG, spoke to Bibhuti Barik about his artistic journey and educating people through art and nature. Here are the excerpts:
From the little boy of Dombekoppa to a well-known sculptor settled in Gurugram, how has the journey been? How did you decide to become a student of art?
I am from a farmer's family and was interested in nature right from childhood. After higher secondary, I realised that I could discover myself through art. At that time, MSU Baroda was famous for its College of Art, so I went there. I also I did my masters from there and met people like Jagannath Panda, the renowned artist from Odisha and founder of Utsha Foundation.
Have you ever been influenced by anyone during your student days? Tell us regarding your time at MSU Baroda and how it shaped your dreams?

In the very first class of BFA in the first week of July when I joined MSU, our teacher, Krishna Chhatpar came to the class. A lecturer in sculptures, he was an extraordinary human beingand had a diverse personality. In the very first class, he took us for a plantation session. I did not understand the reason for doing so then but later, I could guess his message.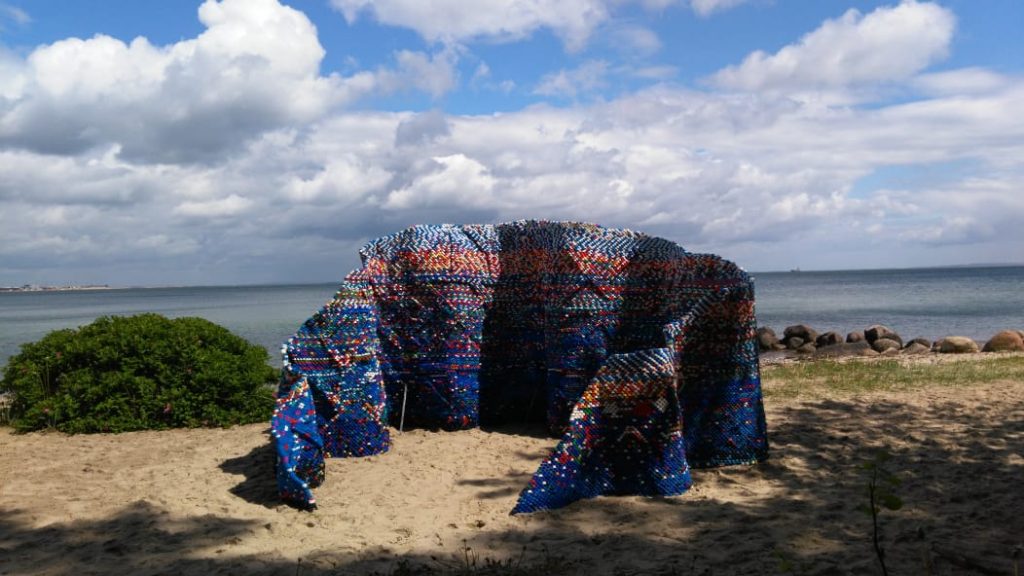 What about your learning experience at MSU?
I went to Baroda from an area that abounded with forests. The city was quite big in comparison to our rural setting. However, the great Maharaja of Vadodara, who had a world-wide exposure, had got the campus designed with many beautiful trees. It was an environment-friendly campus. It helped me to learn many things. I also strongly feel that to become a complete artist and to have a lot of ideas, one must go to an art college and study there to have an array of ideas to translate them into one's work.
How did you establish yourself as an artist after your Master's degree?
I came to Delhi and joined the studio residency under the Central Lalit Kala Academy at Maidan Garhi studios. I actually discovered my potential there and learnt a lot. Being in the capital city also helped me to know about the different avenues in art, artists and their works. However, having experienced it all, I had this urge to connect to my roots, i.e. farming and environment. I thought I should have a larger spectrum h in mind and so I started studying subjects like products, consumptions and disposal.
How has your environment influenced your creations?
Plastics, polythene traces are now found in marine creatures. Human life is under threat due to industrial pollution induced by non-biodegradable substances. The agrarian crisis involving farmers' suicides during 1995-2005 had a great impact on me. The writer P. Sainath, influenced my ideas through his powerful writings in The Hindu. I also discovered that with the consumerist culture setting in, the Indian middle class was not sparing a thought for the farmers. Farmers, to me had become the 'new lower caste in Indian society.'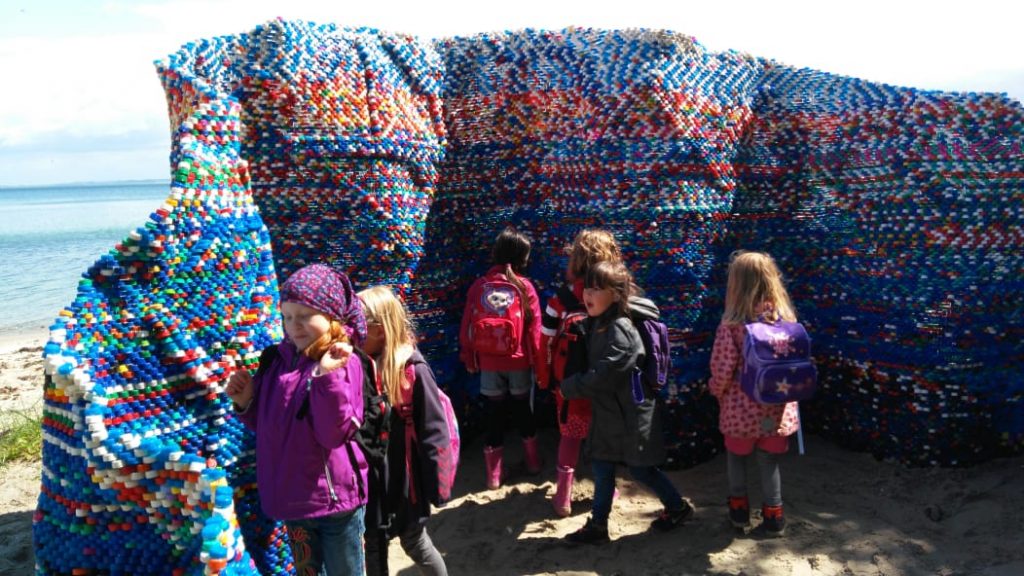 Tell us something about your various shows.
My first major show was 'Feed' in 2006. It opened in Mumbai and Delhi. Feed is used to quantify nutrition, news inputs in television, cattle or other animal diet I tried to build my ideas on them. My second show was 'Tract' in 2010 with themes revolving around elementary canal/food tracts, patches of land and a trail. I used the metaphor of a dining table with wheat growing on it, to depict the plight of farmers. However, after 2010, I changed my style and created structures for the outdoors. I created a sculpture for the 4th Sculpture Biennale, 'Sculpture by the Sea', Aarhus Denmark in 2015 with plastic bottles. 'Hollow Drop', another sculpture with the same technique was made with plastic bottles to give the society a strong message.
Apart from art, you are also working on reviving the forests and trees in and around your village. What is the progress so far?
I have noticed several changes in the soil quality, deforestation and many other development induced changes near our village. I have started a movement under SARA to inspire and motivate children and students of nearby areas to work for nature and for rejuvenating the environment.
What is the roadmap for your SARA programmes?
Under SARA, we are now developing a centre at Dombekoppa, where artists, activists, educators, social workers and motivators will converge to popularise environment-friendly activities through padyatras, congregations in villages and public meetings.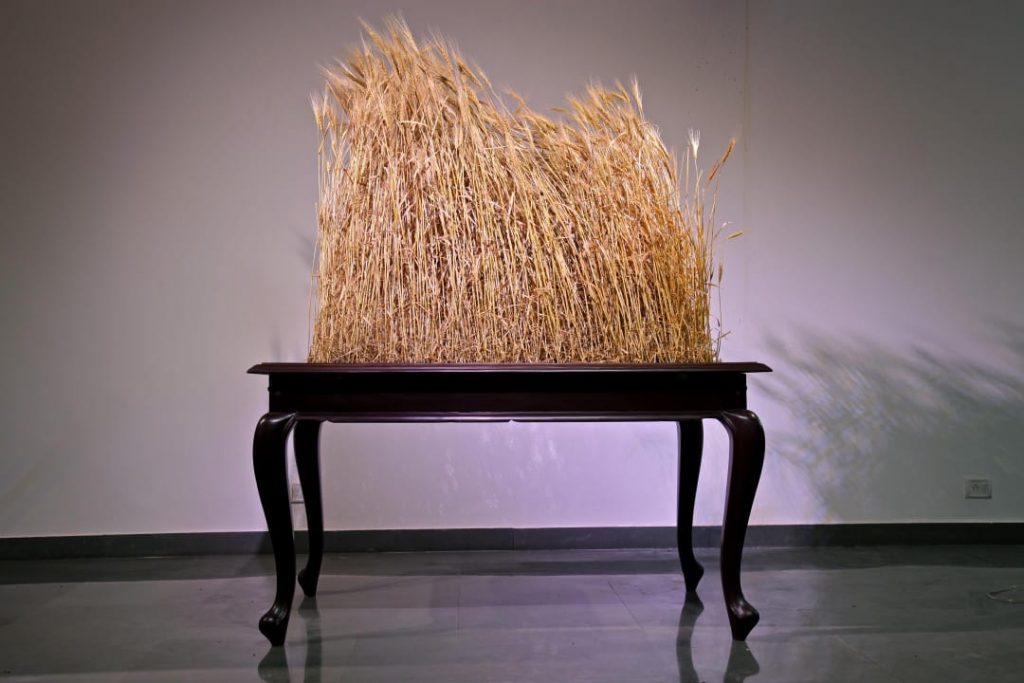 Do you expect to make people aware about our heritage during BAT-2018?
Yes. I think BAT-2018 would be a nice opportunity to make artists connect to the people and to make them understand their heritage, culture and tradition through meaningful art. It would also educate the locals on the priceless monuments. The monuments can help in developing tourism too.
How many times have you visited this city before? What is your experience of Bhubaneswar and its monumental wealth?
This is my second visit to this beautiful city. However, I have never come to the Old Town area and I am overwhelmed to see so many beautiful temples and water bodies. I think no other city is a match to Bhubaneswar in such wealth. This morning, I visited Devi Padahara and Bindusagar. The city administration and the state government should try hard to get a World Heritage site status for Bhubaneswar.