Bhubaneswar: 'She Is My Daughter', a 13-minute documentary film by Kaushik Nath, was screened at SOA University on Thursday.
The docufilm was adjudged the second Best Film and got the Best Editing award at Ignite Film Festival held here recently.
Among the six shortlisted films, Kaushik's 'She Is My Daughter' was appreciated for unusual execution of facts about girl child education.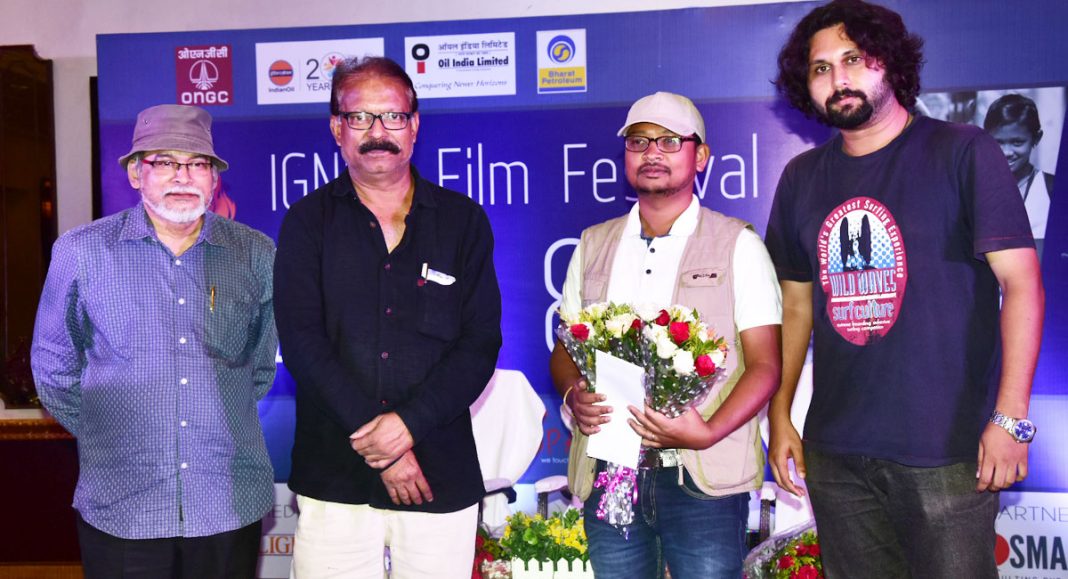 "The theme of the festival was 'Beti Bachao Beti Padhao'. I wanted to show a real-life positive story. When I got to know about the struggle of a father in a remote area to educate his daughter, it excited me. I tried to present the film by taking the real-life characters of father and daughter," said Kaushik, who is working as Creative Producer in a private channel.
Chandramohan Patra (64) lives in Minchipatna, a small village adjacent to Chandaka Wildlife Sanctuary. With no approach road, sending children to school has been a herculean task for the villagers. The determination of Patra has, however, set an example for others as he dared to send his daughter 8 km away for higher education.
Fellow villagers castigated him and elephants proved to be a deterrent while crossing the forest. However, years of relentless effort bore fruit when his daughter became the first graduate from the village. After getting trained in nursing, Rashmita is no working as staff nurse.
Abhishek Swain's 'A Daughter's Letter' bagged the Best Film and Best Script awards and Best Cinematography awards at the fest.