Fresh Low Pressure Over South Andaman Sea Likely To Strengthen Into Cyclone, Impact Odisha
Bhubaneswar: The low-pressure area, which is likely to form over the south Andaman Sea around November 29, may intensify into a cyclonic storm in the Bay of Bengal.
According to the India Meteorological Department (IMD), the system is likely to become more marked and move west northwestwards during the subsequent 48 hours.
The Skymet Weather Services said that environmental conditions will be supportive for further intensification. Sea Surface Temperature (SST) and wind shear, the two decisive factors, will favour its growth and sustenance for the next few days. "Going by the track record, such perturbation over the oceanic surface has the potential to become a tropical storm.  Climatology and the seasonal aspects also favour formation of storm around this time of the year," it added.
If the system intensifies into a cyclone, it will be named 'Jawad' as proposed by Saudi Arabia.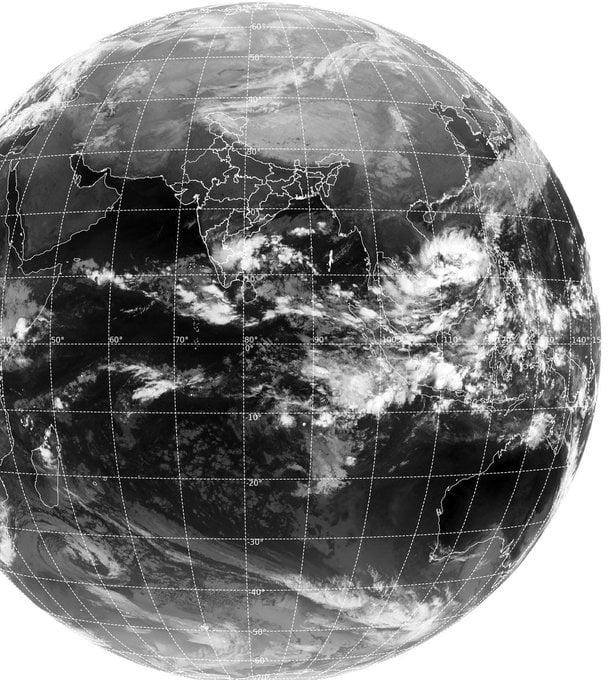 The IMD, referring to weather models, said that the system will concentrate into a depression around December 3 and intensify into a severe category cyclone during the subsequent 24-48 hours.
"It may be concluded that a low-pressure area is likely to form over south Andaman Sea & neighbourhood during the latter half of week -1 (26.11.2021-02.12.2021). After moving west-northwestwards, it could concentrate into a Depression towards the end of week-1, further intensify and move northward/ north-northeastwards towards central & adjoining north Bay of Bengal during the first half of week-2 (03.12.2021-09.12.2021). Accordingly, a 'moderate' probability is assigned for cyclogenesis (formation of a Depression) over southeast BoB towards the end of week 1 and over central parts of the BoB during the initial half of week 2," it added.
Senior meteorologist Jason Nicholls said that the low pressure will enter the Andaman Sea early next week and can strengthen to a cyclone before impacting Odisha, Bangladesh or North-East India next weekend. "The low pressure can strengthen as it tracks NW over the Bay of Bengal later next week. A western disturbance can turn it toward Odisha, West Bengal, Bangladesh or NE India next weekend," he tweeted.