Bhubaneswar: Meet Vikram Swain from Odisha. He's the dance and gymnastics trainer to new generation of Bollywood actors such as Tiger Shroff, Sooraj Pancholi and Athiya Shetty. Not only that, Vikram has also assisted leading choreographer, Ahmed Khan, in a number of Bollywood hits like Kick, Baaghi, Flying Jat, Housefull 3, Phantom, 2States, among others.
And like films, the story of this youth from Antarigam village in Ganjam district is no less inspiring. To think that it all started in an orphanage.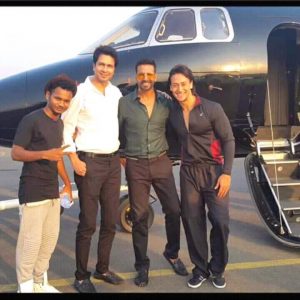 Brotherly Love
Life didn't start as a bed of roses. Though he had a father, Vikram lived in an orphanage with his younger brother. When he was 9, he started working in a park. He was paid Rs 400 per month. "With that money, I used to buy food and milk for my brother, who was only 3 years old," he recalled in an interview.
Stepping Out
A few years into his teens, Vikram shifted to Surat to learn embroidery, hoping to earn more. His new job paid him Rs 1,300. "I used to keep half the money for myself and send the other half to my village where my younger brother lived."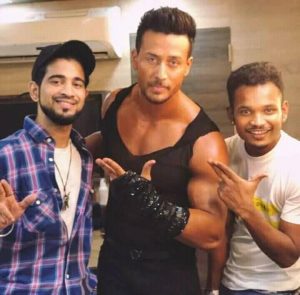 Difficult Days
Following an advice that he should go to Mumbai for better opportunities, Vikram landed in the city of dreams without money or work. This was in 2009. He started hunting for odd jobs and often went to sleep hungry. "I worked in South Mumbai doing various odd jobs. I was getting Rs 2,300 and also used to wash cars to earn something extra." And then one Sunday morning, he went to Juhu beach.
Turning Point
There, Vikram saw some kids doing gymnastics. And he was hooked. He began practicing with them and this became a routine every Sunday. He was a fast learner and soon became very good at his newfound love. And then Lady Luck smiled.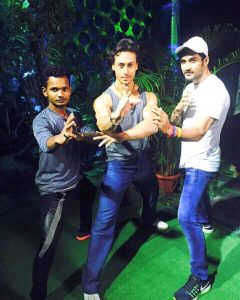 Meeting Tiger
During one such training session, he caught the eye of then Bollywood newcomer, Tiger Shroff, who was preparing for his debut film, Heropanti. Tiger started practising with Vikram and after a few sessions, offered him a job as his official trainer.
"Tiger also bought me a phone and a SIM card. He also taught me how to browse videos on YouTube, through which I learnt many new things."
Vikram then forayed into dancing because of his body flexibility, thanks to his training in gymnastics. And soon he emerged as a holistic trainer to several Bollywood newcomers, teaching dance and gymnastics.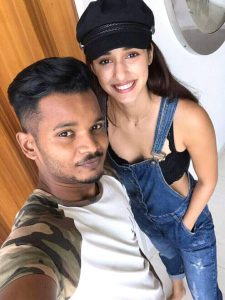 High Flier
Vikram is now an official member in Team Tiger and accompanies the star to his movie sets and fun getaways, becoming the first boy from his village to travel abroad.
So what does success mean? "My friends from the village message me on social media, saying 'Sahi hai yaar… tu toh bada aadmi ban gaya' (You have become a big man now)," he says with a beaming smile.
Looking Ahead
Vikram has purchased some land in his village and also plans to help in its development. His brother, who is now pursuing an MBA degree, is also lending him hand in this task. "My village is affected by Maoists and it's under developed. In fact, Antrigam got electricity few years ago only. I and my brother want to do our bit for bettering the lives of the villagers," he signs off.
Way to go, Vikram. Odisha is proud of you!
Picture Credits: Vikram Swain/Facebook