Is New Tata Tigor EV Suitable For Cuttack-Bhubaneswar Commuters?
Cuttack: With rising fuel prices, commuters are eagerly waiting for electric vehicles (EV) to come to their rescue. Tata Motors seems to have been listening to consumers and has recently launched the most affordable EV in India – Tata Tigor EV. However, the most affordable EV starts at a price of Rs 11.99 lakh. Let's find out if this is worth it for long-distance commuters such as ones who travel between the twin cities.
Is Tata Tigor Range Sufficient For Cuttack-Bhubaneswar?
First things first, the Automotive Research Association of India (ARAI) rated range is 306 km. As reported by most electric car owners, the real-world range of the bigger Tata Nexon is around 200 km. It is safe to assume the smaller Tigor will have a similar or slightly lesser range. The range, no matter, will be sufficient for Cuttack-Bhubaneswar round trips.
How Much Does It Cost Per Km To Run?
Like the electric Nexon, the Tigor EV will also cost less than Rs 1 per km compared to petrol counterparts, which cost around Rs 5 per km at today's fuel costs, including maintenance. Do note the service costs are much higher on petrol and diesel cars unlike electric cars which have very few parts that require routine replacement. Still, it costs more than Rs 5 lakh more to purchase.
Like the Nexon EV, from the chart, it is evident that the Tigor EV is a tough sell financially speaking as it takes more than 5 years to recover the money spent initially. However, if your running is more than 60 km a day, the return on investment will be much quicker. Also, you will get added benefits of never having to visit a petrol pump, reducing your carbon footprint, automatic transmission and quicker acceleration.
What About Battery Life?
Tata is giving an 8-year and 1,60,000 km warranty on the lithium battery pack and motor.
What About Longer Distances Like Puri & Public Charging?
Bhubaneswar-Puri round trips are doable, but there will be a bit of range anxiety. Public fast-charging stations are coming up at select petrol pumps and parking lots. The Tigor EV can be recharged to 80 per cent in an hour using a fast charger.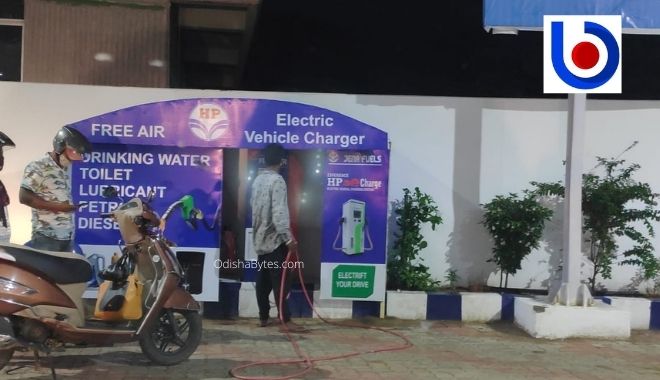 The Tigor EV, like its petrol-diesel counterpart, has scored 4 stars in Global New Car Assessment Programme (GNCAP) crash test.
Also Read: Should I Buy The Tata Nexon EV If I Commute Between Cuttack & Bhubaneswar Daily?