Bhubaneswar: Odisha added another name to the top bankers in the country with the Centre appointing Michael Debabrata Patra as RBI Deputy Governor (DG) on Tuesday.
A native of Cuttack, Patra was made the fourth DG of RBI replacing Viral Acharya, who left office on July 23 last year. He has been appointed for three years and is most likely to handle the monetary policy portfolio, which was with Acharya.
He did his graduation from the erstwhile Ravenshaw College and post-graduation from Utkal University. A career central banker, he had joined RBI in 1984.
Patra joins a long list of Odias occupying coveted posts in different public and private banks. Here are the other top bankers from Odisha:
Shaktikanta Das
The current RBI Governor, Shaktikanta Das, is perhaps the first person from Odisha, that too from a non-economist background, to head the top bank of the country. A 1980-batch Tamil Nadu cadre IAS officer, Das is an alumnus of DM School in Bhubaneswar. He replaced Urijit Patel and became as the 25th RBI Governor on December 11, 2018.
Pallav Mohapatra
Prior to his appointment as CEO of Central Bank of India, he had served as Deputy Managing Director of Stressed Assets Resolution Group in SBI. He was born in Cuttack and raised in Lucknow. An alumnus of Utkal University, he had worked with SAIL before entering the banking sector. He also headed SBI Cards division.
Mrutyunjay Mahapatra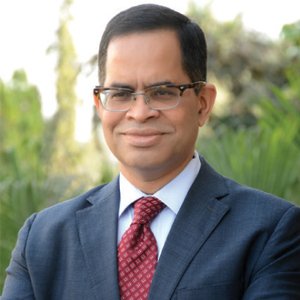 Having served as Deputy Manager of Digital Banking and New Business in SBI, he now heads Syndicate Bank.
Ashok Kumar Pradhan
He is the CEO of United Bank of India. He earlier held the position of Executive Director in the same bank. Pradhan holds a Masters of Commerce degree and earlier served as Chief General Manager of State Bank of Travancore.
Haroon Rashid Khan
Nicknamed Vegetarian Khan, he was born in Puri and pursued higher education at Utkal University and Jawaharlal Nehru University. He joined RBI in 1978 and quickly rose through the ranks. He served as the principal of RBI's College of Agricultural Banking (CAB) in Pune and has been the director of Bank of Maharashtra and Punjab & Sind Bank. He retired as Deputy Governor of RBI. Currently, he is the non-executive chairman of Bandhan Bank.
Bibhu Prasad Kanungo
Bibhu Kanungo is currently serving as RBI Deputy Governor. He was born and raised in Balia village, 15 km from Kendrapara. He is a History major from Utkal University and studied bachelors at BJB College. He joined Oriental Bank of Commerce as probationary officer in 1979 and then qualified for RBI in a year.
Dinabandhu Mohapatra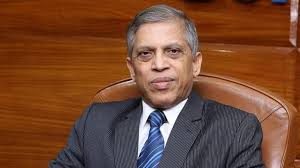 Dinabandhu Mohapatra has been the Managing Director & CEO of Bank of India since May 2017. He is a postgraduate in Economics and holds a degree in Law. He started his career with Bank of India as a Direct Recruit Officer in 1984. He has served as the Chief Executive Officer of Hong Kong and Singapore Centres of Bank of India. He was the Executive Director of Canara Bank and also on the Boards of Canara Bank's Subsidiaries – CHOICe, Canbank Factors & Canbank Computer Services Limited.
Deepak Mohanty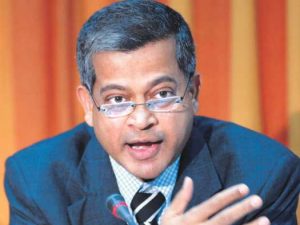 He is currently an Executive Director of the RBI. An alumnus of Ravenshaw College, Cuttack, and JNU, he also holds a masters degree in Economics from Yale University. He has served in the International Monetary Fund (IMF) as senior adviser.
Dr Bidhubhusan Samal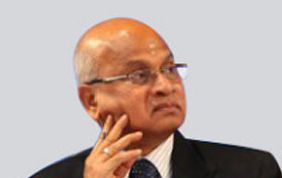 He was formerly the Managing Director and Chairman of Allahabad Bank. He has a Masters in Agriculture (Gold Medalist) and a doctorate in Economics from Kalyani University, West Bengal. He also holds a Postgraduate Diploma in Bank Management from the National Institute of Bank Management, Pune. He has also served as the Chairman and Managing Director of Industrial Investment Bank of India and as Member of the Securities Appellate Tribunal. He has been an independent director in Reliance Capital.