Bhubaneswar: Bollywood's latest big release 'Sanju' has two Odisha connections – Sunil Dutt and later Sanjay Dutt's visit to Jagannath Temple in Puri and the movie's sound recordist, the National Award winning, Nihar Ranjan Samal.
'Sanju' marks Samal's hat trick with director Raj Kumar Hirani, who earlier picked him for 'Three Idiots' and 'PK'.
The Odia techiciian has worked for critically-acclaimed Hindi movies, 'Piku' and 'Madras Café,' for which he won the National Award. He has also worked in two Sanjay Leela Bhansali blockbusters, 'Bajirao Mastani' and 'Padmavat.'
A native of Jajpur district, Samal enjoys a great equation with Hirani. He devoted 70 days to 'Sanju'.
"Working with Raju (Hirani) is always a great learning experience because both of us are on the same platform when it comes to understanding the technicalities required to make good cinema. He is one of finest directors of Hindi cinema and listens to every technician with rapt attention, respecting all," says Samal.
The Odia technician, who enjoys an enviable reputation in the Hindi film industry also shares a great camaraderie with Aamir Khan having worked with him in two films, '3 Idiots' and 'PK'.
Asked about the experience of sound designing for 'Sanju', the acclaimed technician said it was "fun yet challenging".
"It was really a challenging task for us to capture the audio from real locations as Ranbir (Kapoor) used a lot of prosthetics to look like Sanjay Dutt and used to sit for long hours. The entire film has sync sound recording," Samal explained.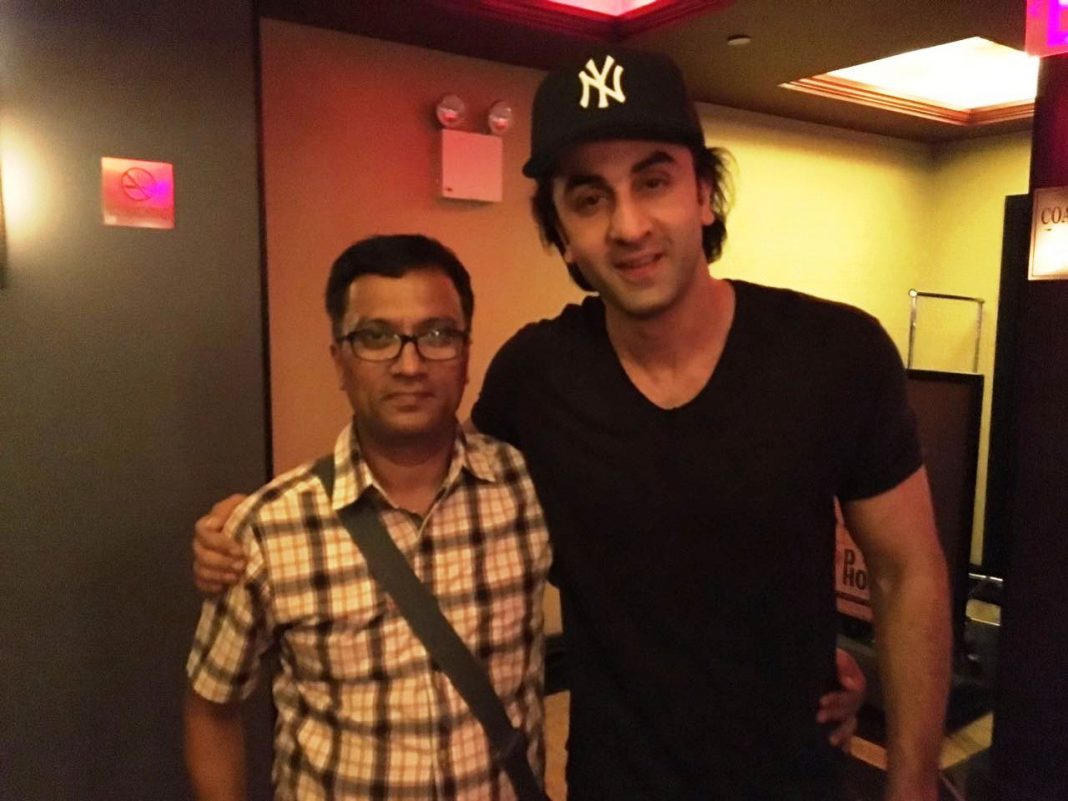 This is the first time that Samal teamed up with Ranbir Kapoor and he feels the Rockstar actor has a huge potential and will play a long innings in Bollywood.
About Ranbir's acting prowess, Samal said, "The Kapoor scion convincingly plays Sanjay Dutt on screen. He changed his body language and worked on many things to transform himself completely with full dedication."
An MSc in Physics and an FTII alumnus, Samal has worked for all kinds of films – short films, documentaries, indie feature films, regional films and of course mainstream commercial Hindi films. His filmography includes films like '3 Idiots', 'Vicky Donor', 'Tanu Weds Manu', 'Ferrari Ki Sawaari', 'Bajirao Mastani' and Madras Café'.
Tanu Weds Manu' and '3 Idiots' are close to my heart," he said.
On awards, the Odia technician said recognition in any form definitely increases his responsibility to deliver better work and motivates him to do better. Although his mother and schoolteacher father were initially opposed to his choice of a career, when he started doing well, they were convinced.
The busy technician hardly finds time to visit his home town. He has not done any Odia film after 'Prema Rutu Asilare' years ago. According to him, since Odia films are made on a limited budget there are many constraints but this is not to say that he will not work for one if he gets a chance.
Among Samal's upcoming films, are the Aditya Dhar directed 'Uri' which is based on surgical strikes, 'Badhai Ho' directed by Amit Sharma and 'Antardhwani' by A K Bir.