Bhubaneswar: By successfully organising a series of international sports events, Asian Junior Women's Rugby tournament, World Hockey League, Asian Athletics Championship, Odisha Hockey Men's World Cup-2018, Hero Super Cup, Men's FIH Hockey Series Finals and the recently-concluded Commonwealth Table Tennis Championships, Odisha has slowly but surely raised the bar with world-class facilities and playing conditions.
Added to this, the state government is planning to come up with a sports policy to promote various sports activities.
Odisha Sports-cum-Tourism Secretary Vishal Dev spoke exclusively to Odisha Bytes about the upcoming international events, the high performance centres (HPCs) and efforts to create a talent pool in Odisha, while strengthening Bhubaneswar's branding as India's sport capital. Excerpts:
 What international events we can look forward to this year?
Talks are on with the Indian Mountaineering Foundation (IMF) to host Sports Climbing Championship, an Olympic discipline which will debut in 2020 in Tokyo. The facilities we have at Kalinga Stadium are apparently the finest. There is no other facility of this scale or standard elsewhere. So, we will be able to host it. It will happen in November-December this year.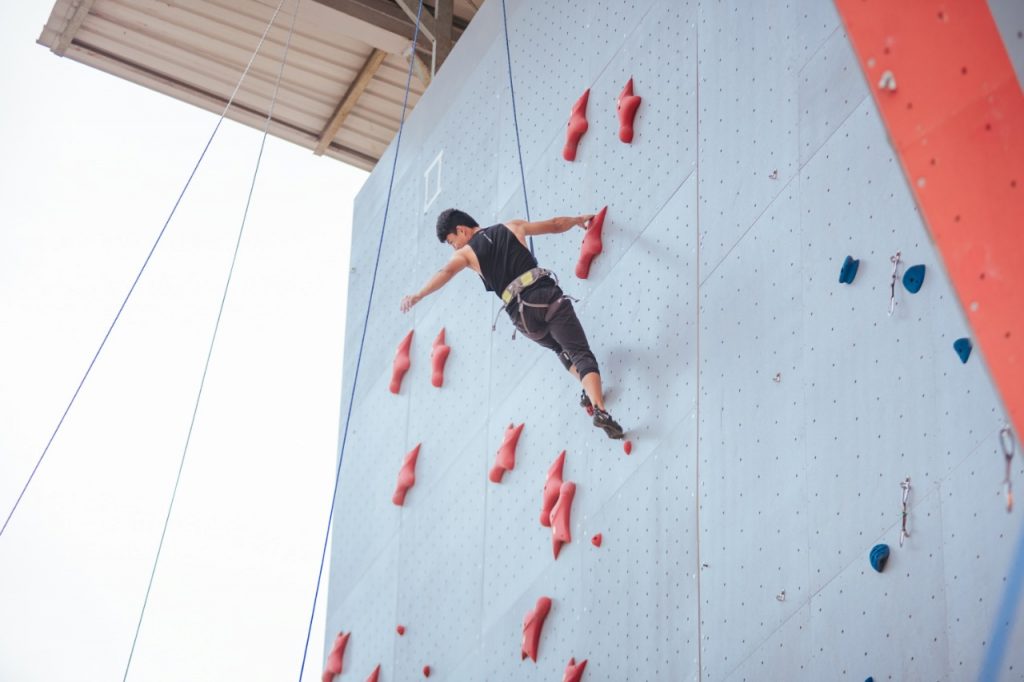 We will also be hosting the hockey Olympic Qualifiers – one for men and one for women – in October last week or November first week.
The Asian Rowing Championships, scheduled in December this year, has been postponed and is likely to be held around the same time next year.
So, we already have a line-up for next year?
The big thing is FIFA U-17 Women's World Cup next year. We should get confirmed as the venue for the event slated for September 2020.  Seven venues have applied and four will be selected. Hopefully, Kalinga Stadium will be one of them since we have hosted the 2017 FIFA U-17 Men's World Cup.
Is Odisha as enthusiastic about football as it is for hockey?
We are the home base for U-16 and U-19 national football teams. The teams, comprising 25 to 30 members each, are staying with us – one at Kalinga Stadium and the other at KIIT. They are being trained at Kalinga Stadium. We are fully supporting them and taking care of their boarding, lodging, accommodation and travel. They carry Odisha logo, as part of the reciprocal arrangement, whenever they play in tournaments.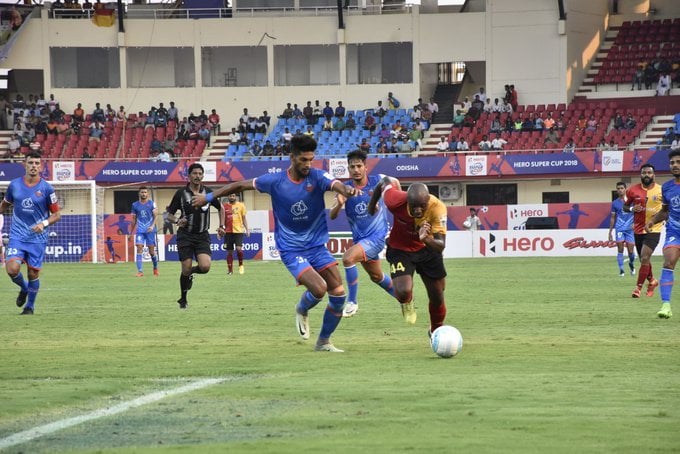 The U-19 team is very important because of the 2022 FIFA World Cup. India ranks 103 in the world and we hope Bhubaneswar will play some role in helping it climb up the ladder.
Since these teams are being trained in Kalinga Stadium, any plans to accommodate both there?
We are coming up with a 200-bed International Sports Hostel. There was some issue over finalising the venue inside the stadium. It has been sorted out and work will begin after monsoon. It will be completed in 18 months. These football players along with participants of HPCs will be put up at the hostel. 
How many of the HPCs have become functional?
The one for hockey by the Tatas and weightlifting by TENVIC Sports, run by former India cricket captain Anil Kumble, have started functioning.  And so has Abhinav Bindra's Targeting Performance Centre for physiotherapy and rehabilitation.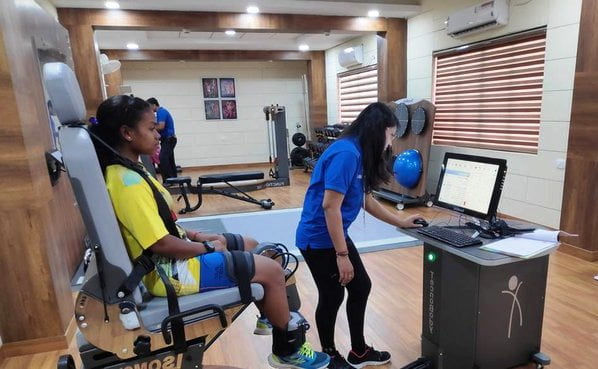 The Reliance Group's high-performance centre for athletics will be on track by next month, while the shooting facility by Gagan Narang Sports Promotion Foundation will begin in three months though the permanent facility will take two years to complete. The badminton academy by Pullela Gopichand and funded by the Dalmia Bharat group will start functioning around the same time.
 All these facilities will be made available at Kalinga Stadium?
Only hockey and the Targeting Performance Centre, which will be housed on two floors of the International Sports Hostel, will function from Kalinga Stadium. We have a temporary set-up for Weightlifting at KIIT. This along with other HPCs will be set up at the upcoming International Sports City spread over 100+ acre at Info Valley.
After athletics, swimming, weightlifting, hockey, football, shooting, badminton, is Odisha planning HPC for any other sports?
We are looking at rugby since Odisha has been doing very well in the sports. Seven women players from Odisha were in the team which won bronze medal for India in the Asian Women's Rugby Championship held in Philippines recently.
There is a proposal for lawn tennis, but we want to ground all that we have started at their permanent locations first.  Also in the offing is the Centre of Excellence in Sports Management at XUB.
How will be the players picked for HPCs and are these facilities exclusively for those from Odisha.
HPCs will concentrate on training sportspersons for international competitions. Person who have performed well at national level and have the potential of going international will be trained here. We conduct talent search to pick the participants. Players for hockey have been picked and that for athletics will start next month.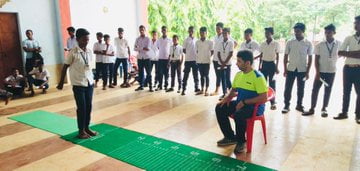 The state government will bear all the expenses of Odisha sportspersons. Those from other states are welcome, but they either have to get sponsors or pay for their own pocket.
The Jawaharlal Nehru Indoor Stadium in Cuttack recently hosted the Commonwealth TT Championships. Is the venue being adequately used?
A: Events cannot happen throughout the year. Therefore, a permanent usage plan has to be worked out. We have allowed some coaches to impart training in badminton, judo and karate at the stadium.
What other steps are being taken to develop a sports culture in Odisha? 
We are looking at physical literacy being made a compulsory subject. A proper curriculum to educate children about the requirements of different sports, how the body reacts and what food works etc. Every child while growing up should have an idea about this basic physiology of sports.
Is the required training available at grassroots?
Currently, we have 16 hotels in 15 districts, where training is being provided in 11 disciplines. However, it is not being done scientifically. Some hostels with only three-four coaches have been enrolling students for six disciplines.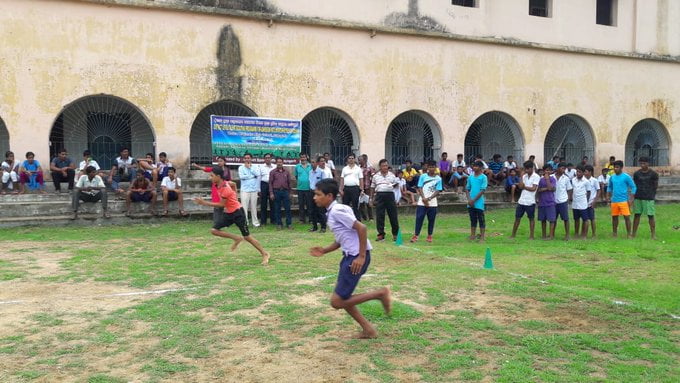 We have done some restructuring, wherein three hostels will be dedicated to football and all football coaches will be deputed there. Similar arrangements are being worked out at other hostels too. Second, we are planning to engage professional agencies to manage these sports hostels. Currently, we are managing them and have our own coaches. There are limitations and restrictions in vision and training, methodology, pedagogy and seriousness at times.
 What about infrastructure?
Training and infrastructure have to go hand-in-hand. At gram panchayats, rural playgrounds were built under MGNREGA but these have to be done little more professionally. At the block level, construction of 120 of 314 mini stadiums has been completed. Integrated sports complexes with indoor hall, athletic tracks, and gymnasium are being planned in all 30 districts. Each geographical area will have one regional-level facility and five satellite stadiums at Rourkela, Cuttack, Burla (Sambalpur), Berhampur and Jeypore have been planned.
So, Is Bhubaneswar ready to host Olympics?
Indian Olympic Association President Narinder Batra clearly said Bhubaneswar will be one of the three destinations for 2032 Olympics if India gets to host the quadrennial extravaganza.  Twelve to thirteen years is a lot of time, the sports infrastructure would have improved a lot by then.
International Sports City at Info Valley will be one major step in this direction. The shooting facility will also be ready for Olympics as well as world championships. We have the ability to execute and have proved it time and again. We could get the stadium up and running in 90 days for the Asian Athletics Championship and successfully hosted the Hockey World Cup. During these events, we realised Odisha needs to develop its hospitality sector, we need more hotels. But on organisational capacity and infrastructure, there is not an iota of doubt. We will pull it off very well.