Odisha's Pad-Women Guard Menstrual Hygiene
Bhubaneswar: Much before the state government announced the Khushi scheme to provide free sanitary napkins to adolescent girls, three proactive women in different parts of Odisha had taken it upon themselves to produce low-cost and alternative hygiene options to women during menstruation.
B Gopamma, Payal Patel and Devidutta Dash have taken up cudgels to safeguard women's health in the state by making affordable sanitary napkins readily available to them. In the process, they have managed to slowly and steadily break the age-old taboos, superstitions and myths around menstruation. Their efforts are also directed at convincing the women themselves that they have nothing to be ashamed of on account of this biological process in their bodies.
B Gopamma is a very popular face in Ganjam's Markandi village. She has been running an initiative since 2018 where adolescent girls and young women have come together to produce low-cost sanitary napkins.
"Menstrual blood is considered impure and unclean among the fishing community in Odisha and there is little awareness about this biological process taking place in a woman's body. Since menstruation is looked down upon, women in this community have carried down numerous superstitions and myths associated with it through generations," says Gopamma.
With help from self-help group federation Divya Jyoti Mahila Vikash and Shyamsundar Badker of Vatsalya Foundation, she installed low-cost machines and trained local women in producing sanitary napkins.
Gopamma says menstruation continues to be a taboo in the rural areas and women try to hide anything associated with it.
Payal Patel who hails from Bhagdihi village in Jharsuguda district started the brand 'Hygienic' to provide low-cost sanitary napkins to people in her area. The 22-year old invested around Rs. 12 lakh in the project. "I wanted to buy a pad-manufacturing machine and other material from Mumbai. I took a loan of Rs 8 lakh from the bank and borrowed the rest from relatives," said Payal.
She has employed six women from her village and started the production work. She says women in the rural areas employ a lot of unsterilized and often unclean methods during menstruation resulting in various urinary tract diseases, cervical cancer and labor complications and also lead to loss of life in serious cases.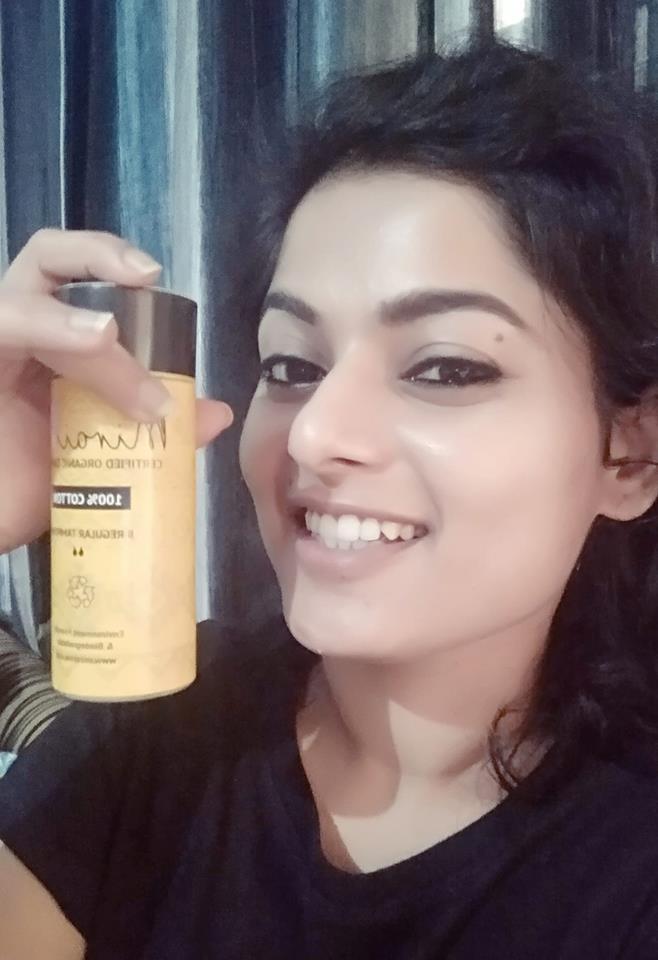 "They hide the cloth piece in the roof of their thatched houses in unhygienic conditions. They do not wash it properly in the open for fear of being seen by anybody. Similarly, the cloth is often dried inside the house in some dark corner where it is hidden from the view of other family members. Many girls in the villages dry the piece of cloth on an iron trunk, which is then pushed under the bed. The damp cloth is reused again and again leading to infections and diseases. Very often the women do not speak out about their diseases out of shame and it is revealed only after the condition is aggravated," she said.
Although sanitary napkins are available in towns, these are often costly and the women have no access to these shops. So, she started to host awareness campaigns in her own village and the neighbouring villages about the low-cost napkins.
"I started off in 2016 and the number of napkin users has increased. In the long run, I want to employ at least 50 women in the project and reach out to the neighbouring districts as well," she said.
While few are working in the rural areas, Devidutta Dash wanted to reach out to the urban women.  Dash, a 34-year-old biotech engineer and finance professional, is working on making tampons available to women here under the banner, Mirai Me.
Hailing from Odisha, she plans to set up a manufacturing unit of the brand in Odisha. "For now, the setup cost is really huge so we are getting them from outside. We will start our plant soon here so that the cost comes down further," she said.
At present, the product comes in a pack of 15 with mix and match sizes for different days of periods at a cost of Rs. 275 per packet. It is available in select stores in Bhubaneswar and on various online platforms. She claims that while non-organic cotton is sprayed with toxic pesticides, herbicides and fungicides, the cotton used by them is completely pesticide and harmful chemical free.
She further adds that tampons can work best for rural women too. "Most of the women in the rural areas wear saris and tampons would serve their purpose best. The regular sanitary napkins bought from markets have plastic layers, which is very harmful for health in the long run," she added.