Ola Launches Electric Scooters With Up To 181 Km Range & 0-40 Kmph In 3s; Know The Prices
Bhubaneswar: Ola on Sunday launched its much-awaited electric scooters in two versions — S1 and S1 Pro.
The S1 is priced at ₹99,999 (ex-showroom), while the S1 Pro — which comes with a larger battery — is priced at ₹129,999 (ex-showroom). With FAME II subsidies, prices in various states are different and it is the lowest in Gujarat. This makes it priced similar to petrol-powered scooters.
The price in Bhubaneswar will be ₹99,999 for S1 and ₹129,999 for S1 Pro till subsidies are announced.
State                     S1 Price         S1 Pro price
Gujarat                ₹79,999          ₹109,999
Delhi                   ₹85,099          ₹110,499
Maharashtra       ₹94,999         ₹124,999
Rajasthan            ₹89,968          ₹119,138
All other states   ₹99,999         ₹129,999
As reported earlier, Ola has gone all out by building a $330 million plant with a production capacity of 10 million vehicles annually. This will be 15 per cent of the world's e-scooters by 2022 end. Currently, only one of the ten lines is operational.
The ride-hailing giant has also tied with several banks for EMI options as low as ₹2,999 per month.
Coming to the scooters, Ola S1 has a 2.98 kWh lithium battery while the S1 Pro has the biggest-in-class 3.97 kWh lithium battery.
Ola Scooter Range
Ola S1 has a claimed range of 121 kilometres, and the Ola S1 Pro has 181 kilometres. These numbers are substantially higher than other electric two-wheelers in the market.
Charging will be done via an included portable 750 W charger and it takes about four hours and 48 minutes for the S1, and six hours for the S1 Pro. As reported earlier, Ola is setting up a 'Hypercharger' network across the country which can top up 75 kilometres of range in just 15 minutes. The company has set up chargers in 100 cities and will expand to 400 cities soon.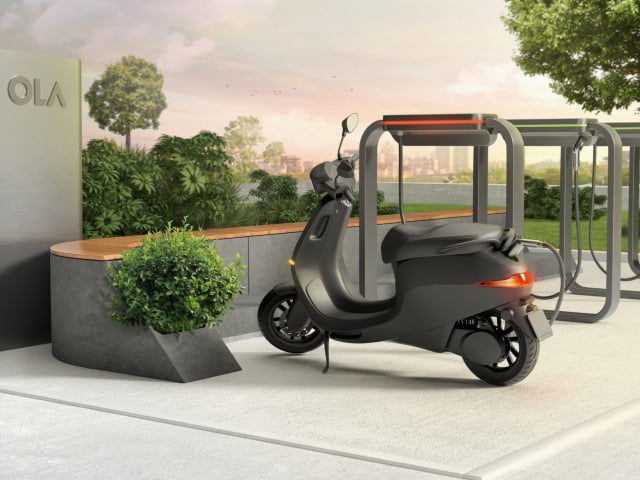 "Faster Than Some Sport Bikes" – CEO Bhavish Aggarwal
The S1 Pro has a 5.5 kW (7.4 hp) motor with peak output of 8.5 kW (11.5 hp) and 58 Nm of torque. The acceleration time is a whopping 3 seconds for 0-40 kmph, and 5 seconds for 0-60 kmph. In comparison, the Ather 450X does 0-40 in 3.3 seconds.
The top speed of Ola S1 Pro is 115 kmph, making it the fastest electric scooter in India.
The cheaper Ola S1 does 0-40 kmph in 3.6 seconds and 0-60 kmph in 7 seconds. Its top speed is 90 kmph. In comparison, petrol-powered Honda Activa does 0-60 kmph in 8.72 seconds.
Ola Scooter Features
Both scooters have the largest-in-class 36 litres of under-seat storage space and can accommodate two half-face helmets. Features include a 7.0-inch touchscreen, cruise control, hill hold assist, geo-fencing, anti-theft alert, Bluetooth connectivity, GPS and Wi-Fi, four 'moods' (that change the way the scooter sounds), a reverse mode, in-built speakers and onboard navigation. The cheaper S1 misses out on hill hold, cruise control and voice assistant features.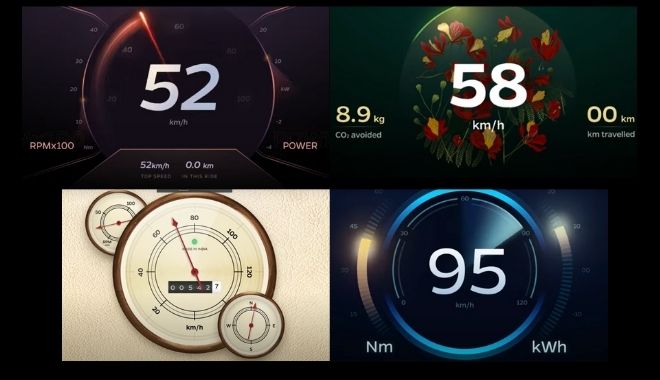 The scooters will be available in ten colour options.
There's a 220mm front disc brake and a 180 mm rear disc brake with a combi-braking system. ABS is, however, not available.
How To Buy Ola Electric Scooter
To buy the Ola scooter, you can book one on the website or via the Ola ride-hailing app by paying ₹499. Deliveries will begin in October. The company will be selling directly to consumers and will service and sell in all the cities from day one, CEO Bhavish Aggarwal said in a tweet.
Watch the launch video below: