Prathamashtami Fervour In Odisha As Families Celebrate Special Bond Between Maternal Uncle, Eldest Child
Bhubaneswar: New clothes, enduri pitha…
Prathamashtami fervour can be felt across Odisha today when maternal uncles gift the family's eldest child (podhuan) with new clothes and mothers pray for the well-being and long life of the firstborn son or daughter.
"We celebrate the festival in grandeur. Maternal uncles play a vital role, sending their nephews or nieces new clothes and ingredients to make enduri pitha," said Anie Mohanty, homemaker and grandmother of a seven-month-old babygirl.
"In our culture, sister's son is like 'Narayan' to mamu (maternal uncle). That's why the presence of bhanaja (sister's son) is a must at the last rites of mamu," she said.
"I have a seven-month-old granddaughter. My son is desperately waiting when he will celebrate his bhaniji's (sister's daughter) first Prathamashtami," she added.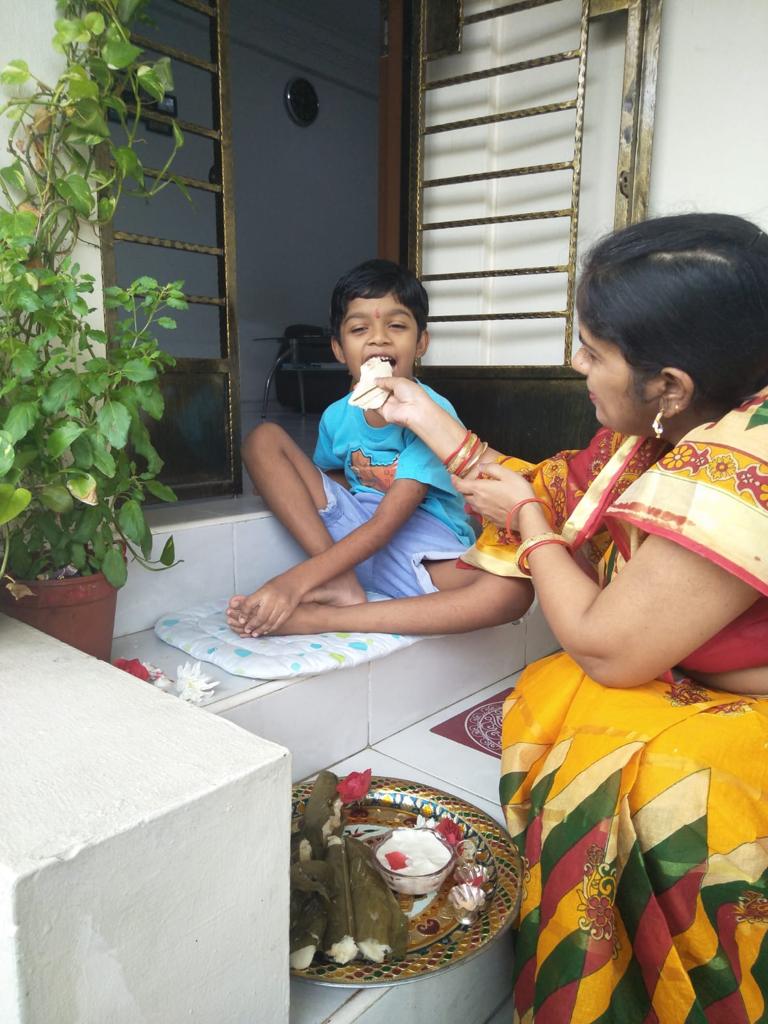 The role of maternal uncles is important in this festival. The maternal uncle, also known as 'ashtami bandhu', gifts the family's eldest child with new clothes and gifts and feeds him or her with sweets and delicacies.
The family, especially mothers, prays for the well-being and long life of the firstborn son or daughter as it's believed that the first child becomes the flagbearer of responsibilities after the death of parents.
"From my busy schedule, I never forget to take time out for my nephew ahead of Prathamashtami. I take him to the market to buy clothes and other gifts. Prathamashtami is his day and he should enjoy," said Paresh Kumar Padhy.
"When I was in school, I used to visit my maternal uncle's house. I feel very special on Prathamashtami. After I started working, I'm not being able to go there nowadays. Still, we have that bond and affection. My uncle has sent me money to buy new clothes. I will enjoy the day by wearing new clothes and eating enduri pitha," said Namita Sahoo.
The festival falls on Ashtami tithi of Krushna Paksha in the Odia month of Margashira.
After maternal uncles gift the eldest child with new clothes and mothers pray for their well-being, the child is smeared with vermilion, sandal paste and then adorned with dooba grass and sacred rice grains.
Along with grains and flowers, special pithas (cakes) are offered to Sasthi Devi, who is the protector of children.
Special enduri pitha, also known as haladi patra pitha, is offered to the goddess on the occasion.
Enduri pitha is made up of ground rice and urad dal paste. It is filled with caramelised coconut scrapes, and wrapped within a leaf of turmeric (haladi), before it is steamed. The day of Prathamashtami is incomplete without enduri pitha, haldi patra pitha and khiree (sweet dish).