Bhubaneswar: In an attempt to bring together all the elements related to Lord Jagannath, with colours and curves, artists from different parts of the country have their work displayed at the ongoing exhibition on Jagannath culture at Suvadra Art Gallery here.
The exhibition kicked off on Rath Yatra, July 14, with paintings depicting the story, culture and aspects of the Lord of the Universe.
Gallery chairman Surya Rath said the paintings include acrylic, water colour, charcoal and mixed media. "These are dedicated exclusively to Lord Jagannath," he added.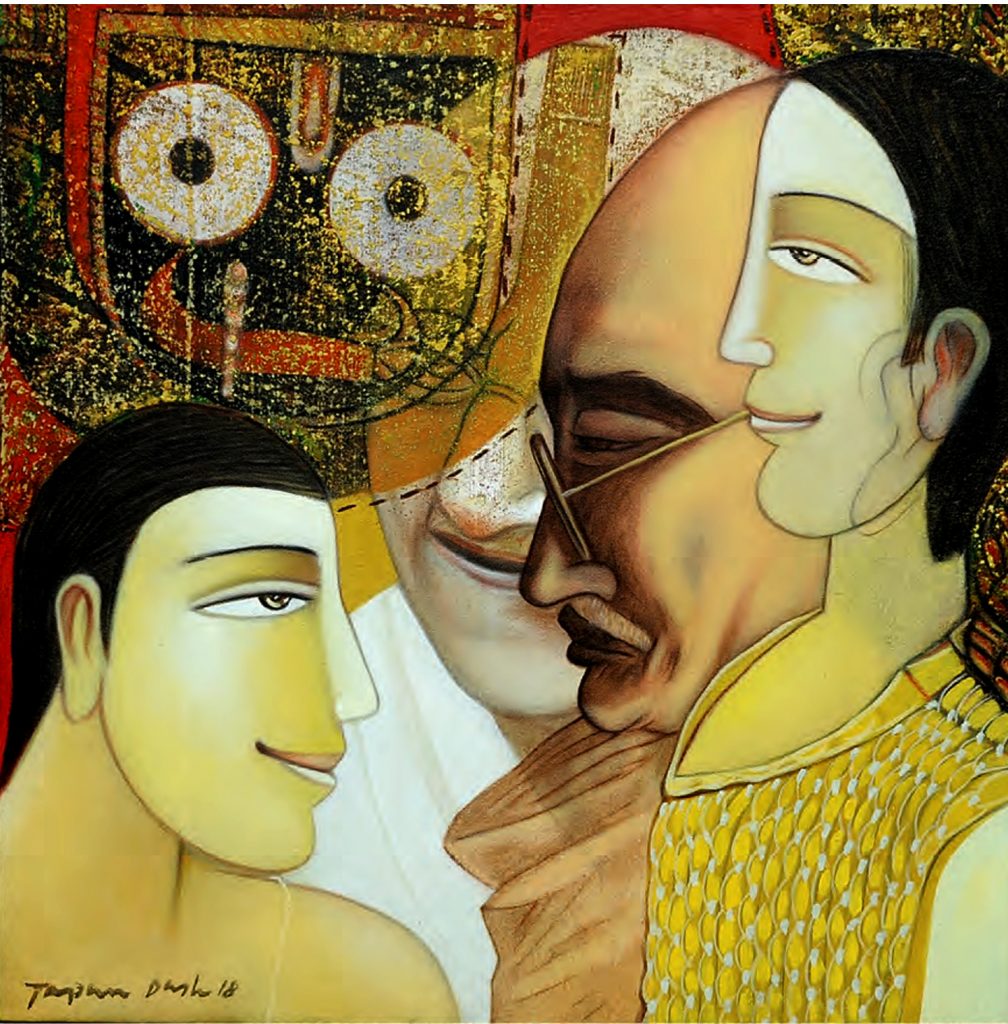 Director of the gallery Ashok Nayak said the paintings are part of their collection. "We have not taken in any new work. The paintings displayed are what we have been collecting for years and these have been done by 45 artists from different countries," he said.
He said one of the salient features of Jagannath cult is tolerance, which is an outstanding human value. "The paintings here can make you feel lost amid the vastness of Jagannath's universe," he added.
Artist Binodini Behera depicted a mythological episode in her painting, while Tapan Dash juxtaposed the image of Mahatama Gandhi with Lord Jagannath and temple servitors. A painting by Rabi Rath brilliantly portrayed all elements of the Lord. "It's him at the centre, with beach and Srimandir, and every other element that could remind you of him. It's an Yantra that I have made, which I believe, will bring good fortune. I tried portraying my own perspective of him," he said.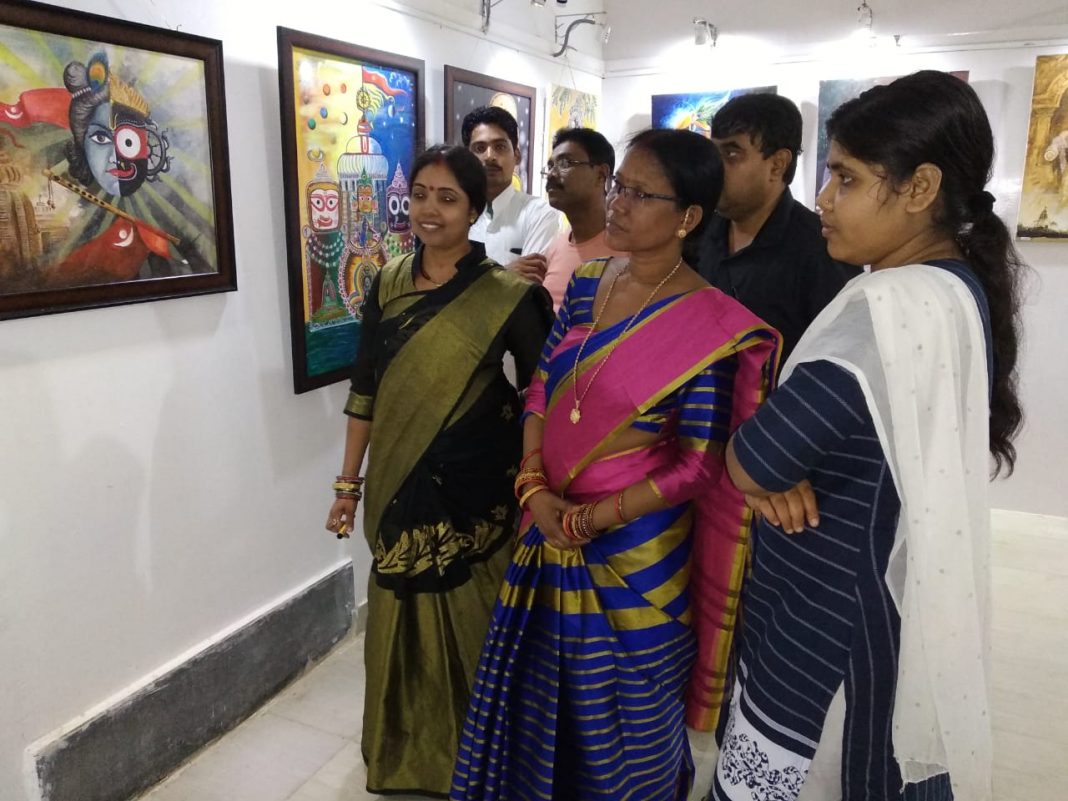 The exhibition is an attempt to promote and popularize Jagannath cult among art lovers, who visit Odisha during the chariot festival, Nayak added.
On display are also paintings by eminent artists like Pranam Singh (Banaras), Sunil Viswakarma (Banaras), Durga Das, Siba Panigrahi, Kumud Dash, Chintamani Biswal, Dr. Geetika, Fakira Mallik, Harekrishna Pal, Jitendra Sahoo, Khokan Sarkar to name a few.
"Lord Jagannath as we know now is the God of masses and not of individuals with individual choice and thus, Jagannath culture has been observed as a mass culture. People of diverse faith with their distinct social backgrounds have worshipped Lord Jagannath as their own. This exhibition is an effort to showcase the same," Ashok further said.
The exhibition will draw to a close on July 28.