Ten Inter-State Dacoits Nabbed In Jharsuguda
Jharsuguda: In a major breakthrough, Jharsuguda Town police on Friday arrested 10 members of an inter-state dacoity gang.
According to police sources, they were nabbed while plotting a dacoity at the newly-constructed bus stand near Jamadarpada in the town.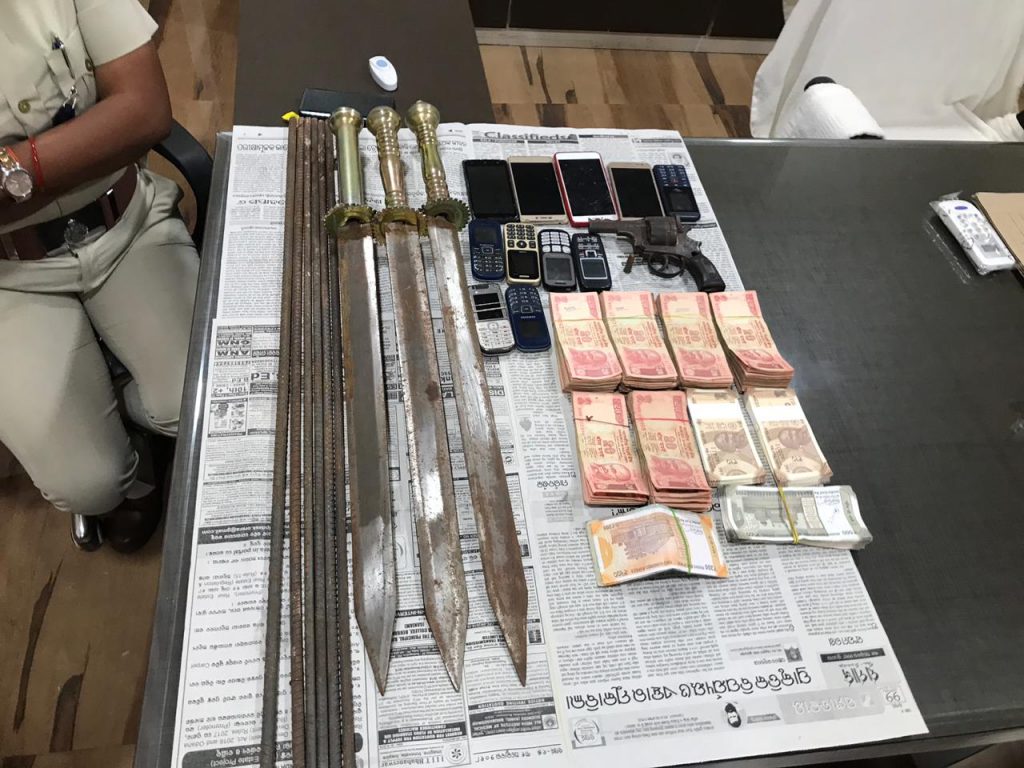 A pistol, a live ammunition, three swords, six iron rods, one torch light, seven masks, a laptop bag and Rs 44,560 in cash were seized from their possession.
"Of the ten arrested, seven hail from West Bengal, one from Madhya Pradesh and two from Jharsuguda," said Jharsuguda SDPO K C Acharya.
They have been identified as Dilip Rajbanshi (48), Tangna Naidu (40), Ravi Mudaliyar (38), Kartik Mali (50), Goutam Singh (30), Kishore Mudaliyar (35), Chandu Mali (30), all from Hoogly District in West Bengal, Manish Maurya (26), Kunal Banchor (22) of Jharsuguda and Vimlendra Kumar Dwivedi (21) from Madhya Pradesh.
The gang was allegedly involved in several cases of dacoity in Sambalpur, Puri, Cuttack, Bhubaneswar and Jharsuguda.
"The gang members, recently targeted a customer outside a bank near Sarbahal. Based on credible information, we nabbed them when they had assembled to commit a dacoity," the SDPO added.