Three releases for Raja
Bhubaneswar: Three Odia flicks with big star casts, soulful music, comedy, romance and promising contents are all set to hit the theatres this Raja. While Anubhav and Barsha have been paired opposite Elina and Arindam respectively, Babusan has worked hard on his 'Sister Sridevi' look.
Renowned music director Prem Anand has scored music for both 'Abhay' and 'Romeo Juliet' and India's first Raw Star winner Rituraj Mohanty and Junior Indian Idol Ananya Sritam Nanda have lent voice for both the films.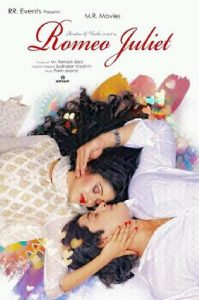 Talking to Odishabytes.com, Barsha wished good luck to all three movies. "My character is simple yet a lovable one. I am sure the audience will like my on-screen chemistry with Arindam," she said about her pairing in 'Romeo Juliet' directed by Sudhakar Basanth and produced by Ramesh Barik.
Starring Anubhav Mohanty and Elina Samantray, 'Abhay' is the story of a common man and his fight against injustice and corruption. The film has been directed by Murali Krishna.
The teasers and songs have already been released on digital platforms and the production teams are busy with the promotional events.
Once a child artiste, Sivani Sangeeta is all excited about her first film in a lead role in 'Sister Sridevi'. "I feel lucky to have got this break under a big banner with Babusan as my co-artiste. I was nervous in the beginning as there is a vast difference between playing a child artiste and a female lead," she said.