For the first time, an Odia feature film, Tejaswini, has won the Best Screenplay Award in the prestigious Lift-Off Season's Festival 2019 in London. Odisha Bytes sat for a chat with Kunal Patnaik, the actor and director of Tejaswini, to know about his maiden journey to the international film arena. Excerpts:

Q: How did you come to know about the London Lift-Off Festival?
KP: I came to know about the festival from a web portal, Film Freeway. I then applied for my movie's entry in the "First-time Filmmaker Session" in May this year. On July 1, the Lift-Off organisers intimated me that my feature film will be screened at the festival.
Q: How many entries did the organisers receive?
A: There were as many as 1,895 entries from several countries. Of these, only 100 were shortlisted. Later, the jury members at the festival selected 21 films from 12 countries, including four from India.

Q: Apart from Tejaswini, which were the three other Indian films selected for screening?
A: They were Eunuch-One Body, Two Souls (Bengali), Untying Breastfeeding (Malayalam) and Vijayan (Kannada).
Q:  When did you learn that your feature film has received an award?
A: On July 25, the organisers informed me that my 95-minute film has received the Best Screenplay Award.
Q: Which are the other films that won awards at the festival?
A: Beyond Eva's Challenge, a Spanish film, won the Best Feature Film award and Ripples, a Nigerian film, won the Best Dialogue Award.
Q: What was the theme of your film?
A: In fact, Tejaswini is a biopic of K Krushna Kumari, the Anganwadi worker who received the prestigious Florence Nightingale Award from former President Pranab Mukherjee in 2017 in recognition of her exemplary service to the ante-natal & post-natal mothers in the rural areas of Kukudakhandi block in Ganjam district.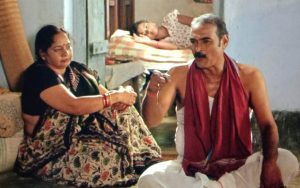 Q: When did you start your acting career?
A: After completing my intermediate study from Utkal Sangeet Natak Mahavidyalaya in Bhubaneswar in 1990, I went to Mumbai and worked as a stage artist in Prithvi Theatre. After working for two years, I returned to Bhubaneswar in 1992 and made my debut in an Odia film Ama Katha Ama Kahani on Doordarshan-I. It was directed by Sampad Mahapatra. Later, I acted in a Hindi telefilm, Sambari, which won a national award. It was also directed by Sampad Mahapatra.
Q: Any other feature film in which you have acted?
A: Yes. I have acted in Sunya Swarupa (in 2000), which made an entry in the Moscow International Festival. This was followed by three films — A Re Akara Aa (Odia in 2002), Laxmira Abhisara (Odia) and Aranyaka (Hindi, directed by AK Bir). The last one also won a national award. Besides, I have also acted in Breathing Without Air (Odia feature film) and Padoshi (Hindi telefilm).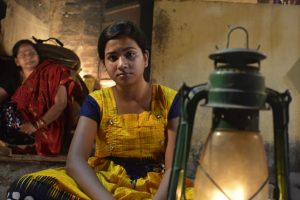 Q: Apart from Tejaswini, have you directed any other film?
A: Yes. I had directed the widely acclaimed Odia movie, Bhul Bujhibani Mate, in 2010. The theme of the film is based on eye donation.
Q: Besides feature films, have you acted in any commercial movie?
A: I have acted in some commercial films like Diwana Diwani, Love Paeen Kuchh Bhi Karega, Ajab Sanjura Gajab Love, Shriman Surdas, Super Michhua, Khusi, Golmaal Love and Love Station.
Q: Any other landmark in your acting career?
A: I had essayed the lead role in a DD-I Odia tele-serial, Balighara, with renowned actress Jharana Das in 2006. It was telecast for 145th time, which is a record number of telecasts by the DD in any language in the country and the record stands till date.
Q: What are your future plans as a director?
A: My primary focus will be to do films that have a message for society.