Bhubaneswar: Social Security and Empowerment of Persons With
Disabilities (SSEPD) Minister Prafulla Samal distributed as many as 100 laptops
to students with blindness pursuing higher education and self
employment tool kits to 21 skilled youth with disability in a
distribution programme held at the National Career Service Centre for
Differently Abled (Erstwhile VRCH) at Gandamunda here on Tuesday.
Speaking on the occasion, the minister said that the newly created
Department of SSEPD is trying to the best of its ability for
comprehensive development of Persons with Disabilities (PwDs). Laptop
with JAWS software were distributed to students with blindness
pursuing higher education which will connect them with internet
technology which will connect them to access information across the
world.
Samal added that Rs. 50 lakh was enhanced to Rs. 2 crore per annum
from this year onwards to provide free laptops to 250 such
beneficiaries.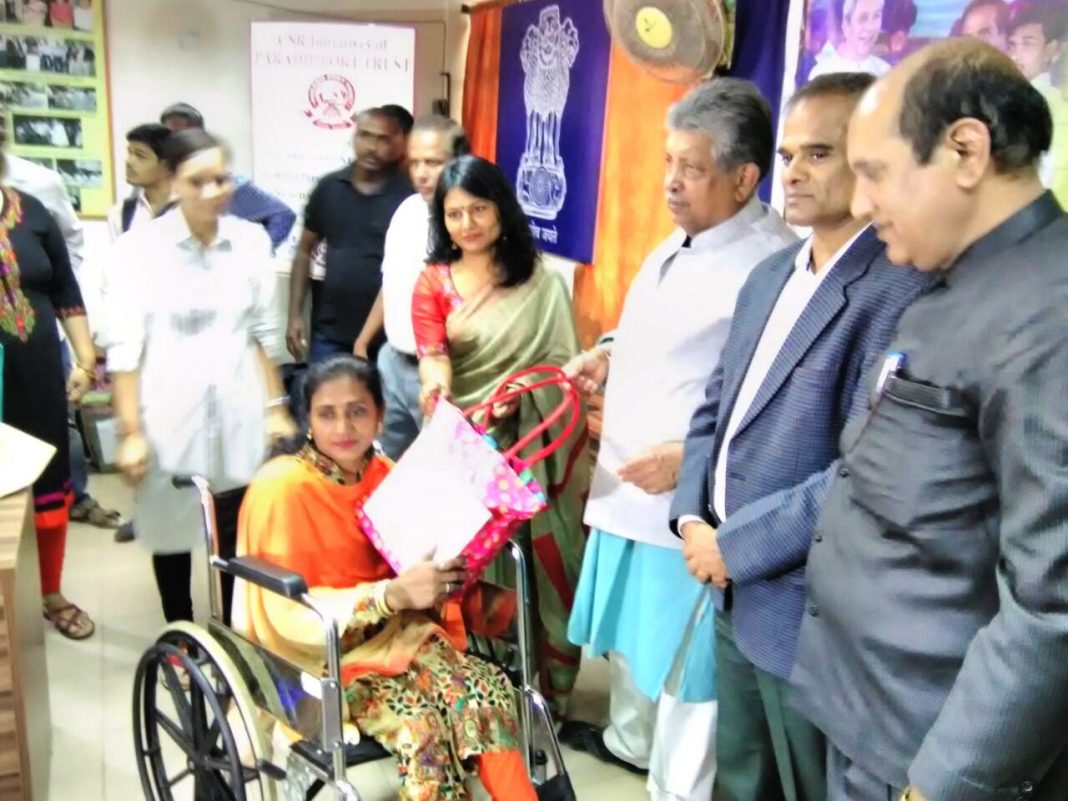 Principal Secretary, Department Niten Chandra opined that Paradip Port
Trust has given Rs. 16,50,000 during the financial year 2017-18 for
self-employment tool kits to skilled PwDs, which is quite encouraging
initiative under Corporate Social Responsibility (CSR).
Chandra appealed that corporate world should utilise at least 5
percent fund under CSR for the empowerment of PwDs. He added that
Odisha is one of the frontline states among six states in the country
which has a separate department and independent officer for PwDs at
block and district level.
In his address, Director, Department of SSEPD Mansi Nimbhal advised
the students to utilise the given assistance appropriately to become
independent and contribute meaningfully in the development of the country
which she believed is very much possible with the active support of PwDs,
parents, stakeholders, and society at large. She informed that in
joint collaboration with the NCSCDA, Bhubaneswar pre-recruitment
coaching for PwDs has been started for preparing for competitive
examinations with an investment of Rs 50 lakh having sitting capacity
of 80 PwDs have been established at the NCSCDA.
Assistant Director (Employment), NCSCDA, Bhubaneswar Ram Kishor Sharma
Bhubaneswar highlighted that about 360 PwDs have been provided free
residential skill development training in 2017-18 sponsored by Odisha
Skill Development Authority (OSDA) and jointly organised by the NCSCDA
& the Department of SSEPD.
Under Secretary, Department of SSEPD Ambika Prasad Patnaik proposed a
vote of thanks to participants.