58th Police Commemoration Day observed in twin cities
Cuttack/Bhubaneswar: The 58th Police Commemoration Day was observed in the twin cities on Saturday.
In Cuttack, Director General of Police (DGP) Dr Rajendra Prasad Sharma paid homage to the martyrs at State Police Headquarters amid gun salutes. He recalled the incomparable sacrifices of police personnel who laid down their lives in the line of duty.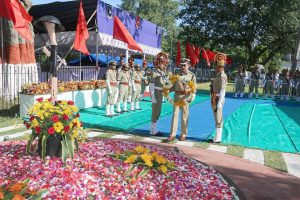 A two-minute silence was also observed for the nine policemen, who lost their lives this year.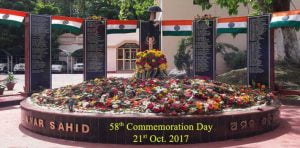 A similar function was also organized at the Reserve Police Ground in Bhubaneswar where Police Commissioner Y B Khurania threw light on the Maoist defence strategies adapted by the State Police.