6 More Test Positive For COVID-19 In Odisha, Total 74
Bhubaneswar: Six more persons tested positive for COVID-19 in Odisha on Monday, taking the affected tally to 74.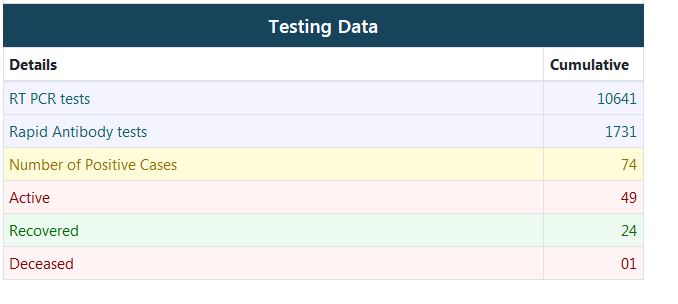 According to map data released by the Health and Family Welfare Department, five are from Jajpur and one from Sundargarh.
The state now has 49 active cases with 24 COVID-19 patients having recovered from the infection and one death.