8th Anniv Of Cyclone Phailin: When Odisha Became Global Leader In Disaster Preparedness
Bhubaneswar: Odisha witnessed two consecutive cyclones in 2013 and 2014 on this day. The severe cyclone Phailin hit Gopalpur coast on October 12, 2013, evening while cyclone Hud Hud hit Visakhapatnam exactly on the same day in 2014. Both the cyclones caused devastation in the southern parts of Odisha.
A very strong cyclone developed over the Bay of Bengal and crossed Odisha coast near Gopalpur at 2.45 pm on October 12, 2013, with windspeeds touching 220 kmph making the storm a category 4 cyclone. It was called Phailin, a name proposed by Thailand after the word, sapphire.
This first cyclone of the 21st century was the most intense tropical cyclone to make landfall in India since the 1999 Odisha cyclone until Cyclone Amphan hit Odisha in May 2019.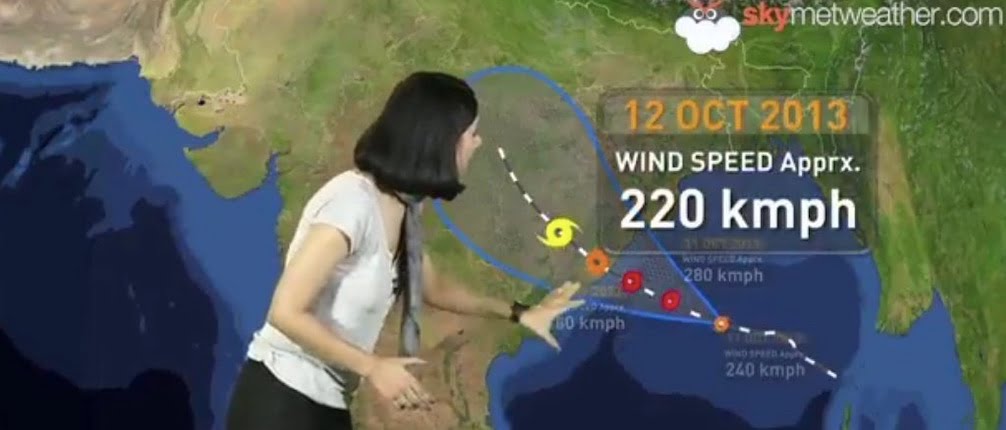 Eighteen out of the thirty districts in the state were affected by the storm and subsequent floods. The majority of damages were due to high-speed winds followed by flooding ensued by torrential rains. The observed storm surge was up to about 3.5 m above normal, inundating large areas in Ganjam, Puri, Khurda, and around the Chilika lagoon. The cyclone left 44 people dead, damaged about 256,600 homes and affected about 13.2 million people in over 18,370 villages, the National Cyclone Risk Mitigation Project report said.
And it was the first time the world took note of Odisha's disaster preparedness. Around one million people were evacuated to nearby cyclone/flood shelters and to other identified safe buildings. This was one of the largest evacuations ever done in the recorded history of Disaster Management in India. In addition, the state government opened 4,197 free kitchens centres from October 11 onwards. A total of 185 medical teams were mobilized and 338 medical relief centres were opened. 
Due to the effective pre-positioning of men, machinery and materials and the able coordination among state, national and local agencies, the restoration of connectivity was carried out in an impressive manner.
In December 2013, United Nations (UN) on Friday appreciated the Odisha government's handling of cyclone Phailin. The international body also announced that it would highlight the state's efforts as a model for disaster management programmes globally.
"The Odisha government managed to reduce human deaths during Phailin by evacuating around one million people from the seaside areas. The authorities also made people aware of the areas which were vulnerable and saved many lives," said Margareta Wahlstrom, UN Special Representative of the Secretary-General for Disaster Risk Reduction, at an event in Bhubaneswar. "Today, Odisha is a global leader in disaster management and risk reduction," she added.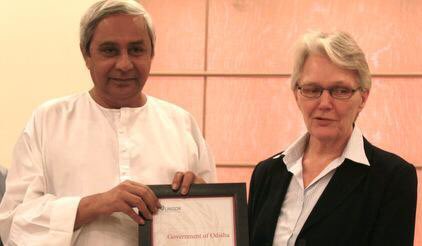 The United Nations also felicitated Chief Minister Naveen Patnaik by presenting a citation and invited him to attend an international conference on disaster risk reduction, being held in Japan in 2015.