Amol Palekar: The Actor Who Made The Common Man An Iconic Figure
'Amol' means precious. Indeed Amol Palekar is one of our precious assets. At just 42, he quit acting to concentrate on film making. This was seven years after winning the Filmfare Best Actor award for Gol Maal, one of Hindi cinema's best comic movies ever. Doesn't this speak volumes about his commitment and conviction?
Amolji turns 74 today. Let us undertake a trivia journey into some aspects of his fascinating career, his memorable films and his life as well.
Humble background
Amol had a lower middle class background. His father worked in the GPO while his mom worked in a private company. They could not even afford a radio for young Amol. They used to listen to songs on their neighbour's radio. As a child, he was trained to sweep the floor, make beds and assist in the kitchen. He says this helped him throughout life.
Beginning as a painter, back to painting 
Right from his school days he was interested in fine arts. Amol graduated from JJ School of Art in 1965. He did odd jobs to pay his fee, learnt type-writing and taught others to type as well. He held his first solo exhibition just two years after he graduated. He joined Bank of India as a clerk. He was a bank clerk by day and painter by night. He continued painting for the next 15 years during which he had seven one-man shows.
Thereafter, from 1982, he got busy as an actor and film maker and could not devote time to painting. However, he returned to the world of art with an exhibition in 2015.
He says, "I started as a painter and will end my life as a painter."
 Boy next door image
Amol Palekar was famous for his realistic performances of an everyday man. This was probably possible due to his own background. His association with Basu Chatterjee and with Hrishikesh Mukherjee was noteworthy.
Amol Palekar and Basu Chatterjee
The blockbuster hit Rajanigandha started their association. Urban legend has it that Amitabh Bachchan, Shashi Kapoor and Sharmila Tagore were the original choice for the roles played by Amol Palekar, Dinesh Thakur and Vidya Sinha. Amol Palekar and Vidya Sinha made a good screen pair and went on to act in several films together. Prominent Amol Palekar-Basu da films were Rajanigandha, Chhoti si Baat, Chitchor and Baton Baton Mein.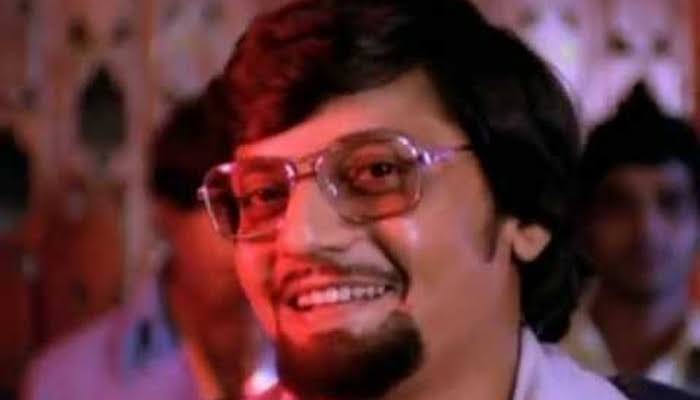 Amol Palekar- Basu Chatterjee films had incomparable music with varied music directors like Salil Choudhury, Rajesh Roshan and Ravindra Jain.
Some of the iconic songs in their movies are  "Rajanigandha phool tumhare", "Kayee baar yuheen dekha hai", "Uthe sab ka kadam", "Jaaneman jaaneman tere do nayan", "Na jaane kyon hota hai ye zindagi ke saath", "Jab deep jale aana, jab shaam dhale aana", Aaj se pehle aaj se zyada", "Gori tera gaon bada pyara" and "Tu jo mere sur me, sur milale".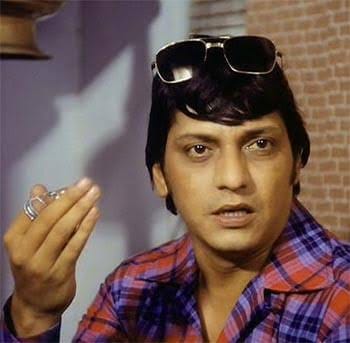 Amol Palekar and Hrishikesh Mukherjee
Gol Maal was their best movie. It was the biggest hit of 1979. Bindiya Goswami was the female lead opposite Amol ji. Originally, Rekha was supposed to enact the part but Hrishi da thought as it was a hero dominated movie, Rekha would be wasted in it. Utpal Dutt played a memorable role in this movie as well and won the Best Comedian Award in addition to the Best Lyricist Award for Gulzar and Best Actor Award for Amol Palekar.
Other top movies by the duo were Naram Garam, Rang Birangi and Jhoothi. In Naram Garam, we have Shatrughan Sinha singing the song "Ek baat suni hai" along with Poornima. Rang Birangi too was a sparkling comedy and Utpal Dutt played the memorable role of ACP Dhurandhar Bhatawdekar, which also got him the Best Comedian Award.
In a public speech Amol ji said that Hrishi da used to come and watch him in his theatre days and the association continued in films too and that it was a privilege to be guided by the legend.
Amol Palekar, the filmmaker
Amol ji's debut film as director was Aakriet, a film based on a series of brutal murders among the tribals of Maharashtra. He won the Filmfare Best Actor (Marathi) Award for it. Chitra Palekar acted in it as well.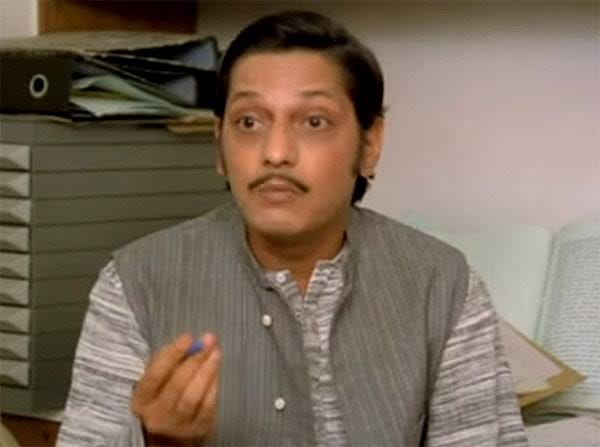 As a filmmaker Amol ji has won as many as five National Awards. Bangarwadi was the Best Feature Film in Marathi while Daayra won the Special Jury Award for feature films. Kairee won the Best Feature Film award on other social issues while Dhyaas Parwa was Best Feature Film on family welfare. Quest won the Best Feature Film Award in English award as well.
Amol ji's Paheli with Shah Rukh was India's official entry to the Oscars. As a film-maker, he also had many feature films in other Indian languages such as Kannada, Bengali and Malyalam. He also directed several memorable TV serials such as Kachchi Dhoop.
Indeed, Amol ji is a living legend
Happy Birthday Sir.
(Ritesh is based in Mumbai and writes on sports and cinema. He tweets @riteshmisra and blogs @ thesportsmanwritesaway.wordpress.com)