Second Generation Audi Q5 Launched In Bhubaneswar
Bhubaneswar: Audi Bhubaneswar on Saturday launched the most-awaited
all new second generation Audi Q5.
"The year 2018 will be the year of progression and the launch of the
all new Audi Q5 is the perfect example of this. The first Audi Q5 was
for many years the world's best-selling model in its class and with
the all new Q5 we are setting the bar a notch higher. With a lighter
body, whole new design language and host of new infotainment and
innovative features, the all new Audi Q5 is the best vehicle available
for our customers who want to enjoy driving whether it is on or off
the road," said Head, Audi India Rahil Ansari.
"Since its market introduction in 2009 in India, the Audi Q5 has won
many hearts and has continued to be the favorite amongst our
customers. The new Audi Q5 with its agile and efficient performance
will definitely give an exhilarating driving experience to our
customers," Ansari added.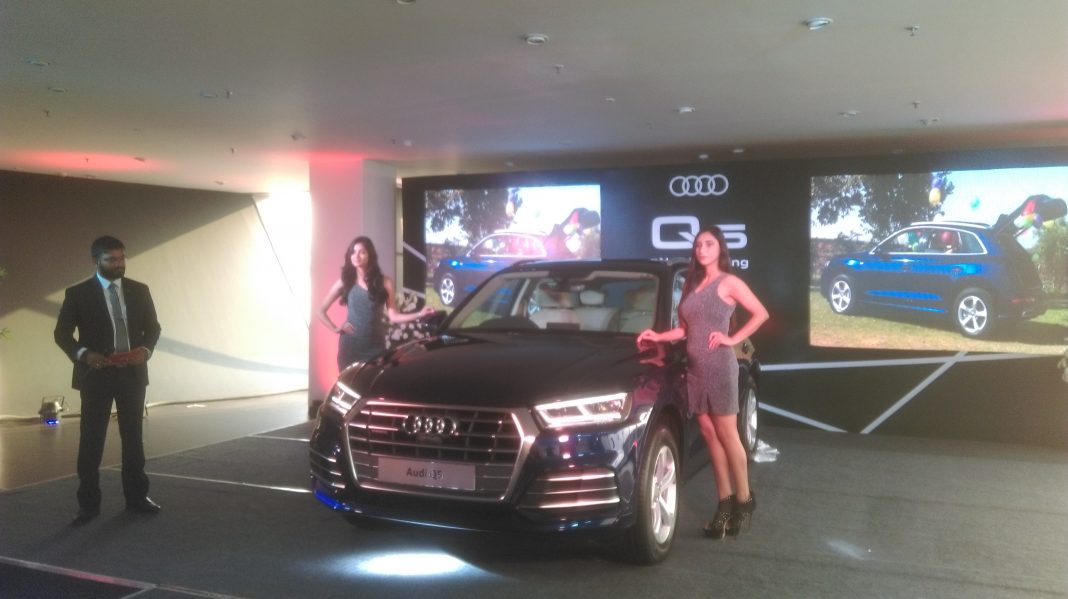 "The new Audi Q5 trio is all set to change the way Luxury car segment
works in India. The features , specifications are such that it
definitely would be a sure shot winner  in a market like Bhubaneswar.
Audi Bhubaneswar looks forward to an over-whelming support to the new
Audi Q5  in the city", General Manager, Audi Bhubaneswar Bharani Kumar
said.
The specifications of the vehicle are : highly efficient 2.0 TDI
engine with a total output of 140 KW (190 hp) with 7-speed S tronic
transmission, top speed of 218 km/h, 0-100 km/h in 7.9 seconds,
quattro drive system and Audi Drive Select with 5 driving modes for
phenomenal ride quality.
The Audi Q5 combines the sportiness of an Audi sedan with a
multifaceted character and a highly intuitive interior. Whether it is
connectivity, efficiency or driver assistance systems the new Audi Q5
once again sets standards in its segment. With the all-wheel drive
quattro system, a highly efficient engine, a suspension with damper
control and a comprehensive line-up of infotainment systems, the new
Audi Q5 proves to be the perfect vehicle in its segment.