Puri: Bahuda Yatra of the sibling deities concluded in Puri with the arrival of the three chariots at the Simhadwara of the Jagannath Temple before sunset, breaking the 50-year-old record.
While the Taladhwaja of Lord Balabhadra arrived at 3.30 pm, Darpadalana of Devi Subhadra and Nandighosa of Lord Jagannath reached the temple at 3.50 pm and 4.35 pm respectively.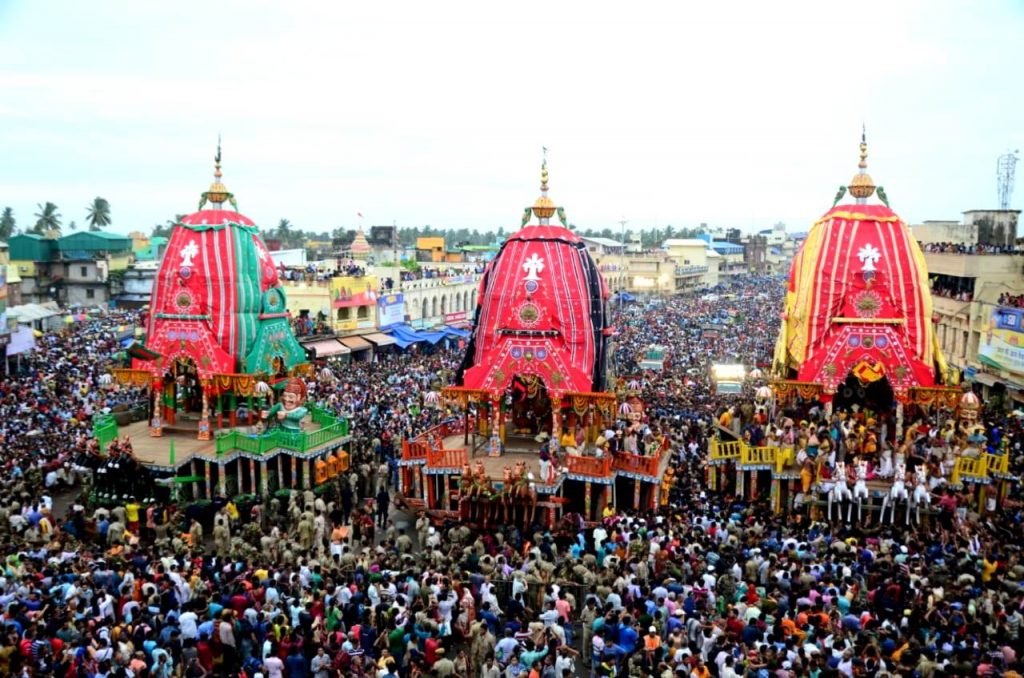 To ensure that the chariots reached the Simhadwara before the sunset, the Daitapati servitors had performed the rituals of the Lords at the Adapa Mandap of Gundicha Temple.
Senapata Lagi of the Lords, which began late on Saturday, was completed in the early hours of Sunday.
After Senapata Lagi, Mangala Alati of the Lords was performed at 4 am. This was followed by Mailam Lagi at 4.25 am, Tadapa Lagi and Rosa Homa at 4.30 am, Abakash at 5 am, Surya Puja at 5.15 am, Dwarapala Puja and Besha Sesha at 5.30 am, Gopala Ballava and Sakala Dhupa between 5.45 pm and 6.45 am.
The Pahandi (procession) of the Lords which began at 9.05 am, concluded at 11.15 am.
The Chhera Panhara ritual by Gajapati Maharaja Dibyasingh Deb began at 12.20 pm, after which the servitors removed the Charamala (ladder made of palm wood) and fixed the wooden horses on the chariots.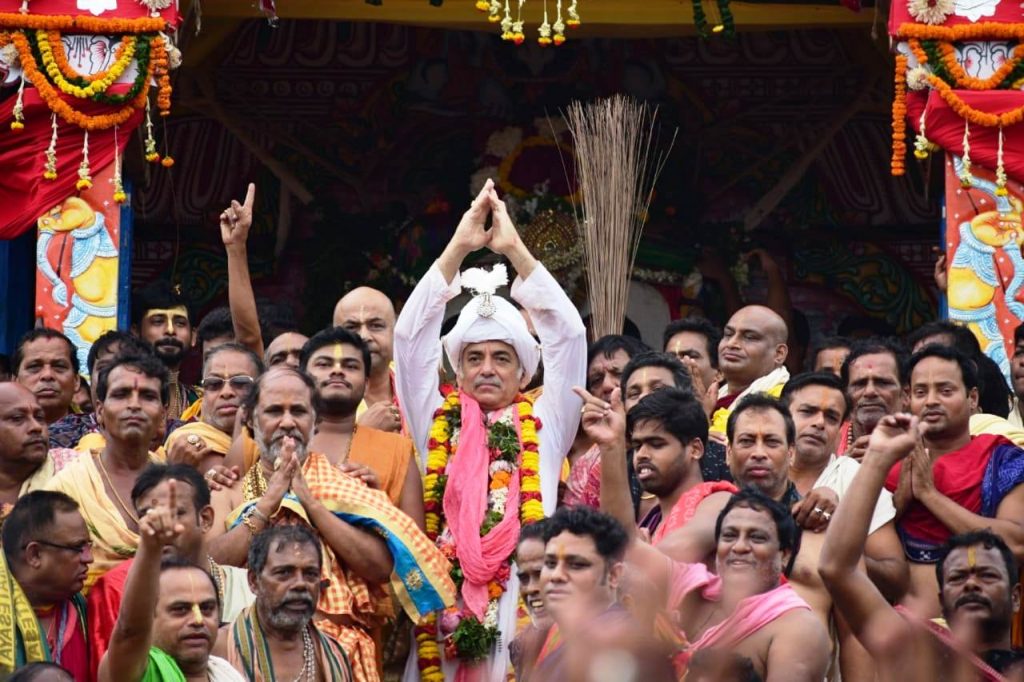 Pulling of the chariots, which was earlier scheduled for 4 pm, began at 1.20 pm.
The Suna Besha (gold attire) of the Lords would be held on Monday afternoon and continue till midnight.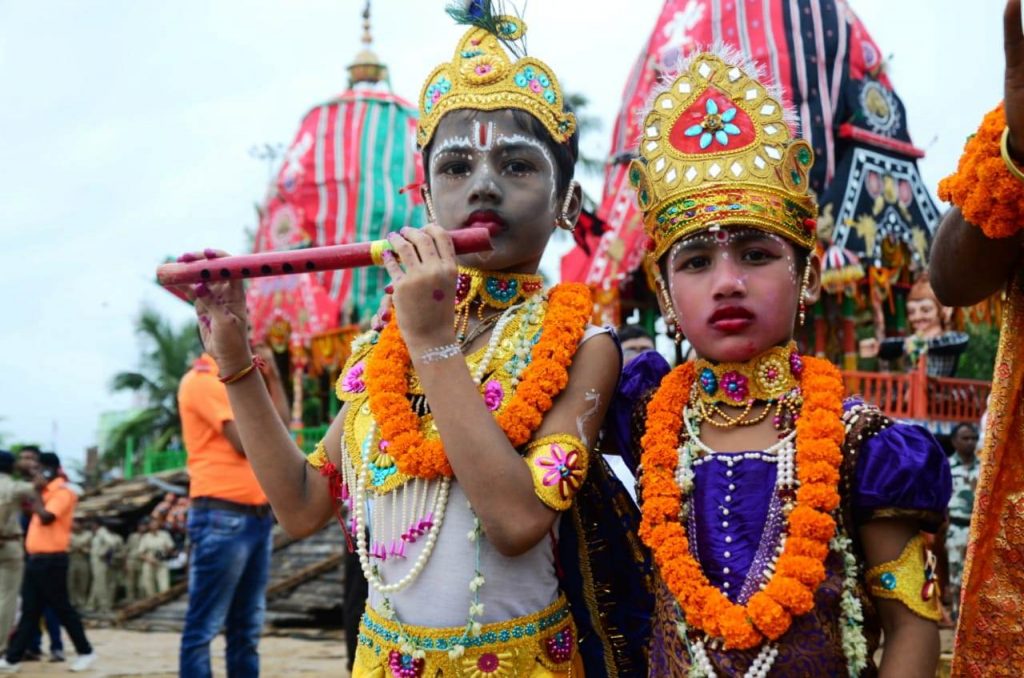 Expressing satisfaction over the timely and smooth conduct of the mega festival, Chief Minister Naveen Patnaik thanked the servitors, district administration, police, temple administration and the people for their cooperation.