Reading Time:
3
minutes
The Bali Jatra (meaning voyage to Bali) is organized every year in Cuttack to commemorate and celebrate the maritime tradition and heritage of Odisha, which was known in ancient times as Kalinga, with the South-east Asian region, including Bali (now in Indonesia).
For centuries the fair, where different aspects of Odisha is showcased, is being organized on the banks of river Mahanadi. Every year it begins on the day of Kartika Purnima, which is considered auspicious and commemorates Odia mariners' journeys to Bali, Java, Sumatra, Borneo and Sri Lanka for trade and commerce. While it is believed that the local traders and populace would have started the fair, the Cuttack district administration has taken the responsibility of organizing it for last several decades. This year the fair will be held from November 12 to 19.
Cuttack Collector Bhabani Chaini spoke to Odisha Bytes regarding the new attractions and additions to Bali Jatra this year. Here are some of the new features of the historic fair in the Millennium City:
Boating
Three lakes have been developed, and there will be recreational boating at one of these lakes located near the Ring Road, informed the Collector. "There will be two boat transport services from NCC jetty to Bali Jatra ground to ferry passengers," he added.
Toilets

Eighty bio-toilets are being installed throughout the fair with the help of Japan International Cooperation Agency (JICA) and Public Health Engineering Organisation of the State Housing and Urban Development (H&UD) department.
Polythene and flex
"Polythene is strictly banned. Flex is not banned, but we are encouraging vendors to switch to cloth," Chaini said.
Mo Cycles & Mo Rickshaw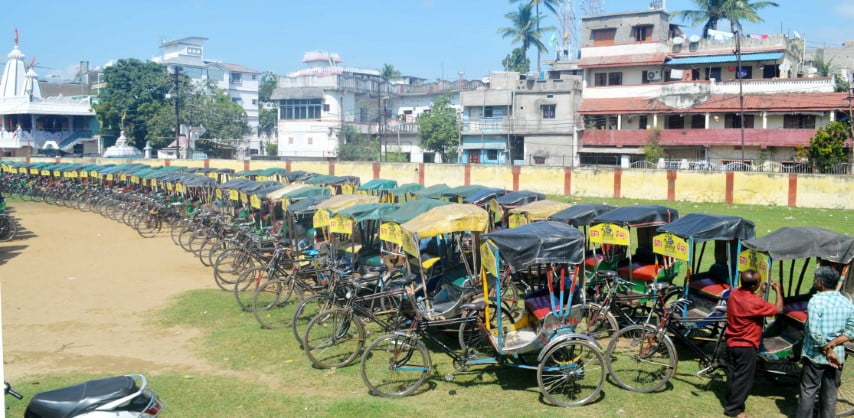 Cycles and Rickshaw will be available at most parking places. Rates will be notified shortly. "For the first time, people using their own cycles will get free parking," he informed.
Food Safety
The Cuttack Municipal Corporation will be carrying out regular checks to ensure quality of food.
Safety of Rides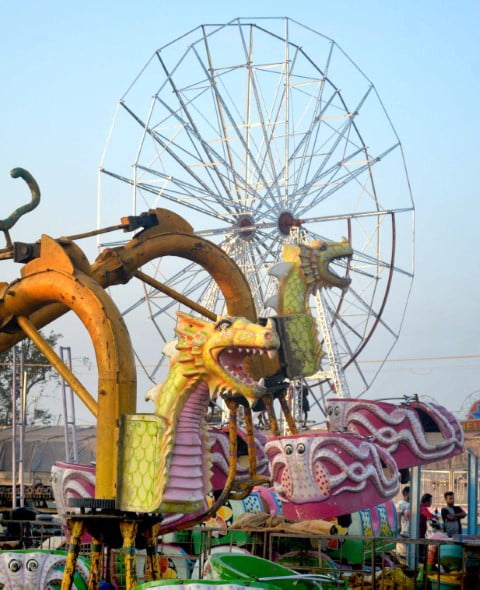 The safety of rides will be taken care of by electricity utility CESU and State Works department.
State-level recognition
Special grants from departments of culture, tourism and H&UD have given a boost to Bali Jatra this year. "Three lakes, 4 platforms, including the Mahanadi stage from where an Arati will be held every day to raise awareness about river conservation and pollution, have been developed," he said. There will be a floating stage inside the river to accommodate boat transportation services. The 4 platforms will be used for cultural and entertainment shows. An Indonesian team, for the first time, will take part in the cultural programmes.
"Govt is promoting transformation through its new 5T principles. We have transformed extremely shabby lands to clean and green landscapes," added the collector.
Celebrities
Daler Mehndi, Sona Mohapatra, KK and Ruturaj Mohanty will be performing.
Timings
The fair will shut down at 10 pm every day.
Patha Utsav
"We want to make Bali Jatra an all-inclusive event. We are hosting special programmes for children and senior citizens who are apprehensive to visit the fair owing to the crowd in the evenings. These will be held every day from 6.30 am to 9.30 am," he said. Wheelchairs with volunteers will be available for physically-challenged people, he informed.
Air pollution
Indian Metals & Ferro Alloys (IMFA) has arranged an air cannon machine that will help in reducing the dust.
Comments
comments