Bhubaneswar: The latent talent of the storytellers of Odisha came to the fore during the just concluded International Storytelling Festival – BhuFeSto in the Odisha capital. They were easily on par with the best in the world such as of Paula Martin from Argentina, Dr Wajuppa Tossa from Thailand and Sabrina Anastasia from France. Children from 15 schools in the city and their parents turned up in hundreds during the festival to listen to nationally and internationally renowned storytellers.
The five-day festival hosted around 16 storytellers and their troupes from all over the world.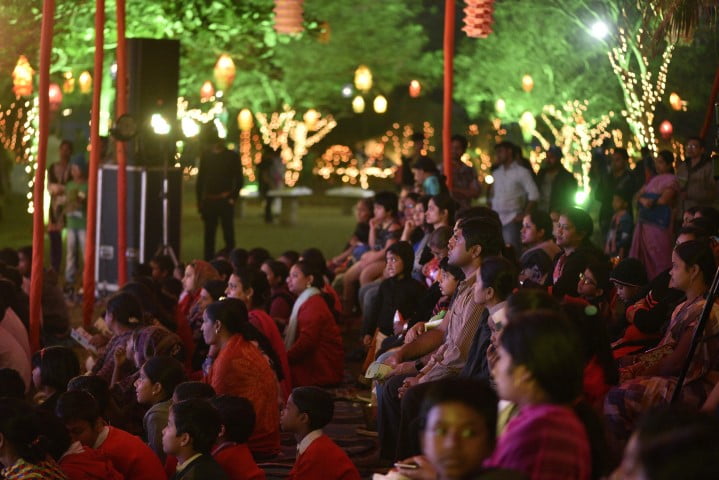 The highlight of the festival was special sessions in sign language for the hearing impaired by Nita Gopalakrishnan, the only such specialist in the country. There were also storytelling sessions for children with visual disabilities by Deepa Kiran.
The story telling sessions were accompanied by performances from the rich storytelling traditions of India. This included performances like 13thcentury Urdu oral storytelling form of Dastangoi represented by its most famous practitioner Himanshu Bajpai. He hosted a story telling session for children called "Rasiley Aam Ki Ras Bhari Kahani".
The folk storytelling tradition of Pandavani from Chhattisgarh was also presented. This tradition dates back as far as the Mahabharata. In addition to their storytelling, a unique never before Jugalbandi of the Manganiars; Rajasthan folk musicians kept the audience captivated.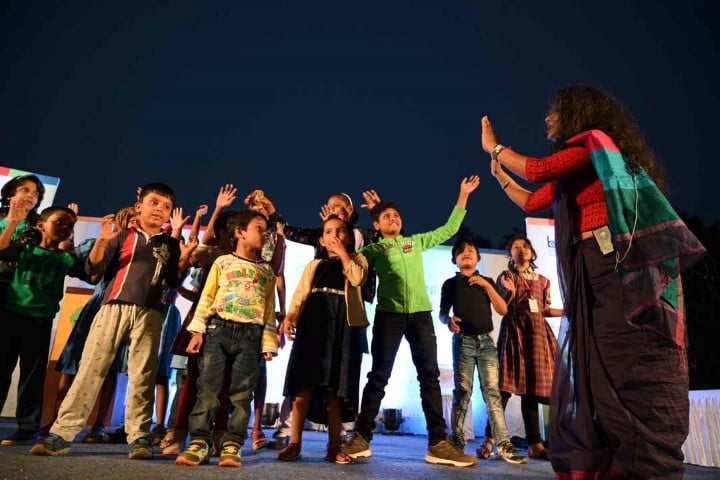 Gouranga Dash, retired Professor of Odia at Ravenshaw University, enthralled everyone with his storytelling of Ramayana through the rich tradition of shadow puppetry called Ravana Chhaya from Odisha that he has kept alive and enriched. Founder of the Sri Rama Institute of Shadow Theatre and Kathinanda Kandhei Ghara (Kathinanda Puppet Museum) in the village of Kutarimunda, Sri Das trains craftsmen and artistes in making puppets and staging shows.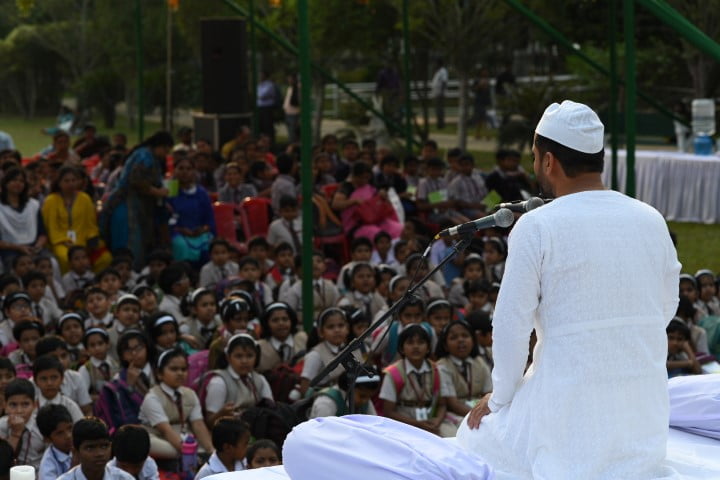 The audience was more familiar with Prachitara, a regular storyteller at the Bakul Library. She related the story of "Malayabatira Anasan" by Prasanna Kumar Mishra. Her interactive musical form had the children in raptures.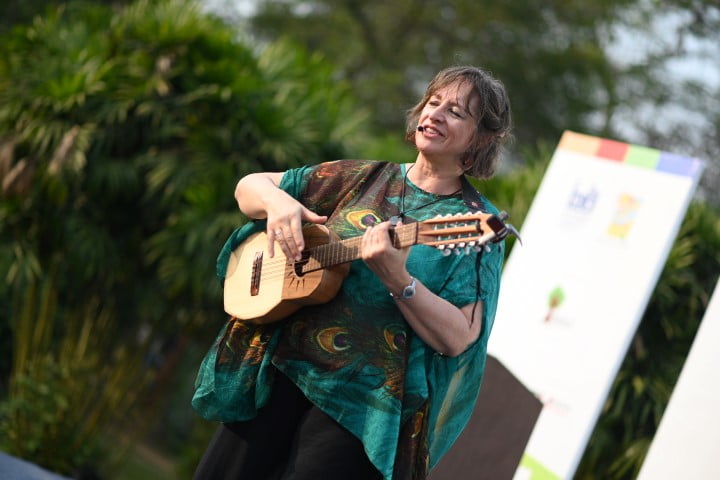 The presence of film and TV actor Usasi Mishra was a surprise element at the festival. She made her storytelling debut with popular stories of "Tuan Tuin" and "Budhi Asuruni".