Big Celebrations Across Odisha As Droupadi Murmu Leads; Folk Artistes Rehearse Steps [In Pics]
Bhubaneswar: The revelry began early in NDA candidate Droupadi Murmu's ancestral village in Odisha's Mayurbhanj district on Thursday even as the counting for votes for electing the 15th President of India is underway.
After the first round of counting, Murmu is leading by securing 540 Parliament votes worth 3,78,000 against 208 votes with a value of 1,45,600 polled in by Yashwant Sinha.
Laddus are being prepared and hoardings have been put up congratulating "Odisha's daughter" in her hometown Rairangpur, which is confident of her win in the 16th Presidential election. Villagers have prepared around 20,000 laddoos and they plan to celebrate her electoral victory, which is almost a foregone conclusion, by distributing those in the entire village.
Folk artistes and tribal dancers have also rehearsed their performances and are ready to hit the streets as soon as the results are declared.
Special prayers were also offered at the famed Chinnamastika temple at Rajrappa here, which is located about 70 km from state capital on the confluence of Bhairavi and Damodar rivers, for her victory.
Joyous scenes were also reported from BJP party headquarters in Bhubaneswar and the residence of Union Minister Dharmendra Pradhan in New Delhi.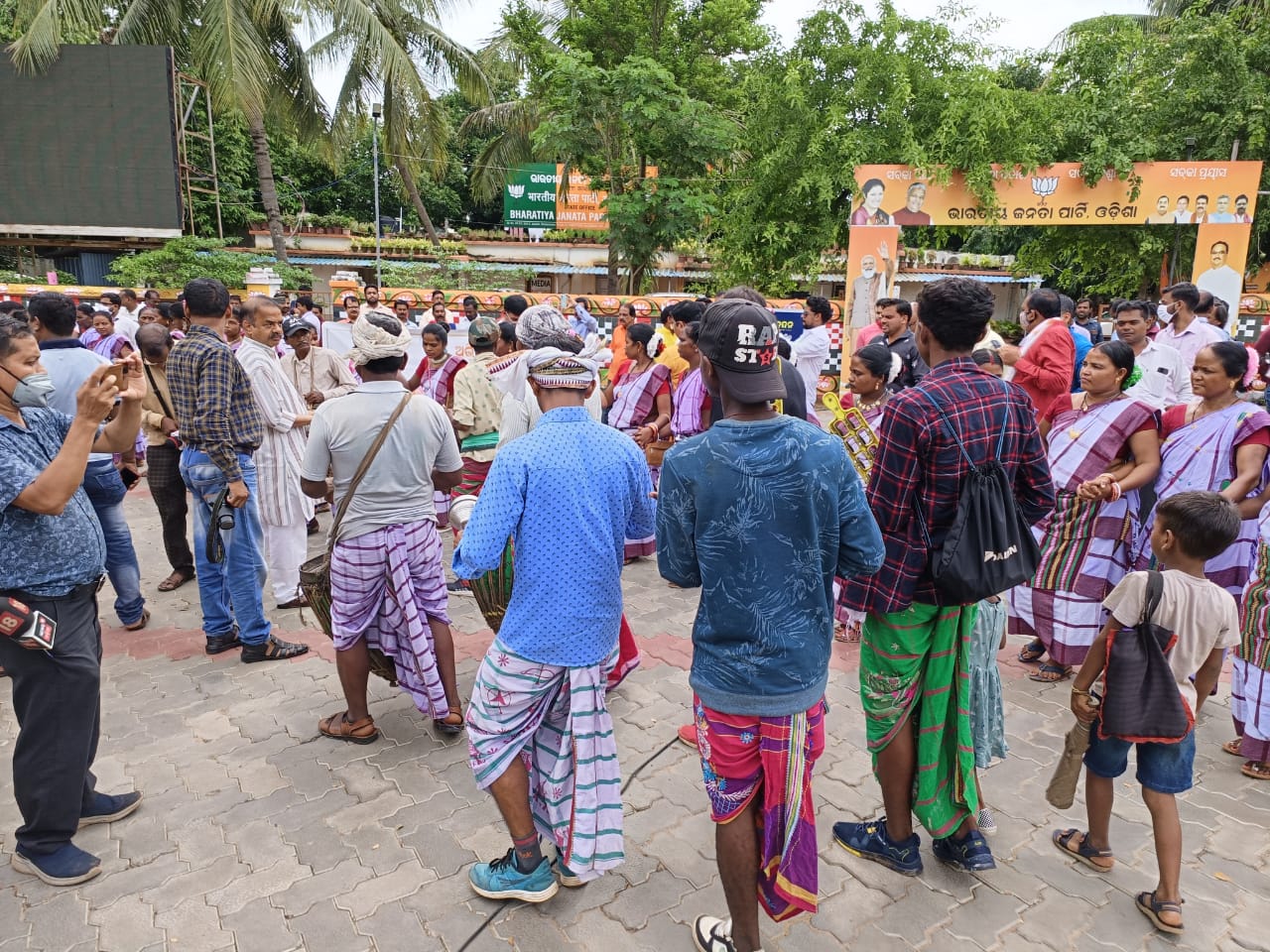 (With inputs from PTI)