Mumbai/ Bhubaneswar: Chief Minister Naveen Patnaik on Saturday unveiled "The Tall Man, Biju Patnaik" at Y B Chouhan Auditorium in Mumbai.
Naveen presided over the function which was graced by noted Indian classical flute maestro Pandit Hariprasad Chaurasia, eminent cardiovascular thoracic surgeon and managing director of Asian Heart Institute Dr Ramakant Panda, former Mumbai Police Commissioner Arup Patnaik, Director (Global HR and CEO), Carbon Black Business at Aditya Birla Group Dr Santrupt B Mishra and chairperson of Odisha Skills Development Authority Subroto Bagchi.
Speaking on the occasion, the Chief Minister said, "In my view Biju Babu is an idea in continuity, an idea of realizing the breadth of human aspirations, an idea of Odia self esteem, selfless service and empowerment. An idea that was much ahead of his times – that will live forever and continue to inspire generations to come."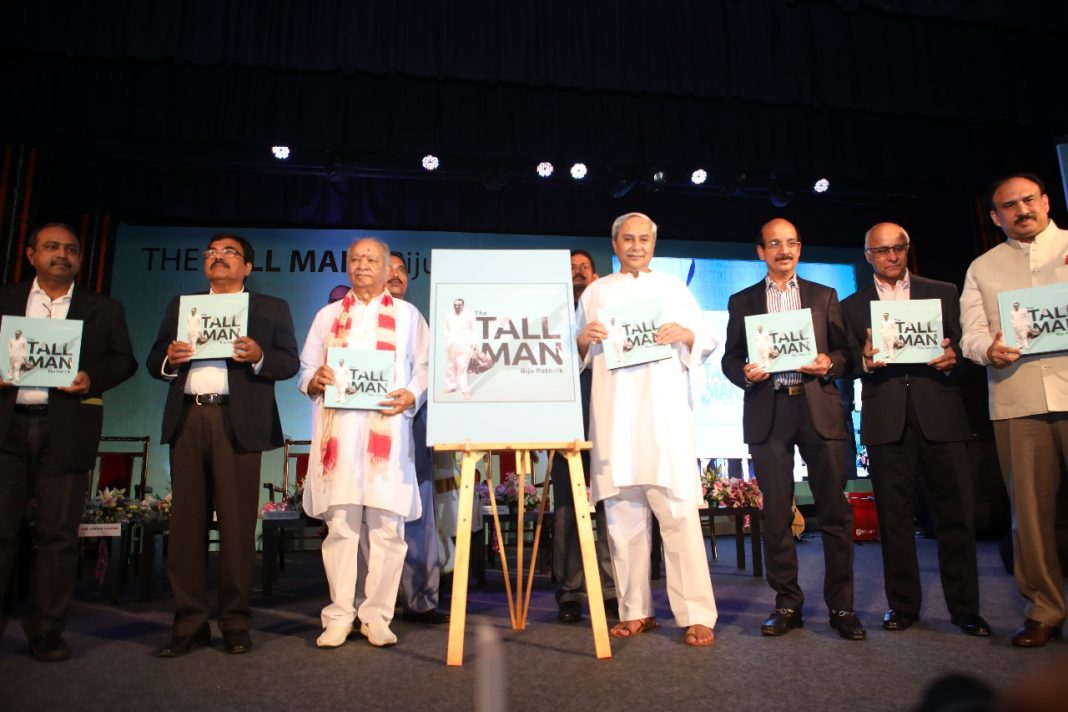 "To capture 'The Tall man' in 180 pages is nearly impossible and Sundar (Ganesan) has traveled across the globe to curate this monumental book on legendary Biju Babu – a proud Odia and at the same time a global citizen. I thank Future Books for making the book available across the globe through Amazon and Flipkart," the CM said.
Thanking Subrato Bagchi for his insightful comments on the tall man, Naveen said Bagchi, through his volunteerism, is doing a commendable job in empowering Odia youth and transforming lives. Biju Babu would have been proud of you, he added.
"This book is a commemoration and a tribute. Seeing the enthusiasm and involvement of all of you here in Mumbai, would have surely gladdened the heart of the tall man himself," Naveen noted.
Around 15 non-resident Odias tried to mar the book launch event by raising slogans against Naveen outside the auditorium. After the event organisers failed to dissuade the agitators to refrain from such activity, they informed the police which rushed to the spot and picked them up.
Sundar Ganesan has authored the book, which was launched in Bhubaneswar on January 27 in the presence of former President Pranab Mukherjee, ex-PM H D Deva Gowda, former deputy PM L K Advani and veteran Left leader Sitaram Yechury.