Bursting Crackers: More Harm Than Good
Apart from the usual air pollution woes, Diwali also has many other unpleasant side effects. www.odishabytes.com highlights the problems associated with bursting crackers: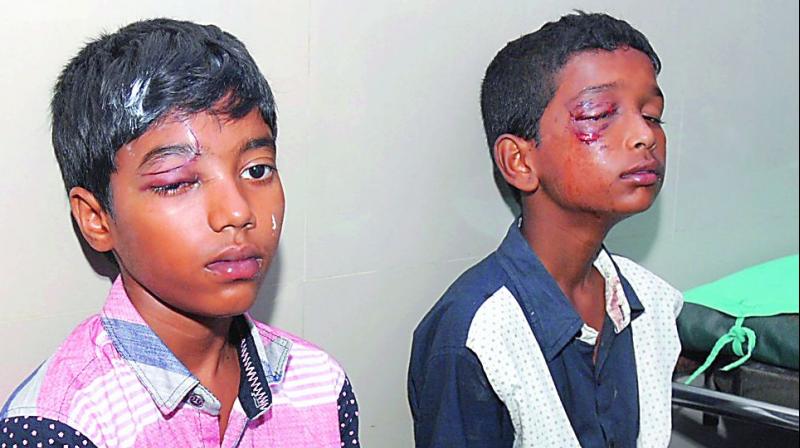 1. Eye And Other Injuries
Post-Diwali 101 eye-related injuries happened in Bangalore last year for 'playing with fire' apart from burn injuries, according to media reports. Most of the cases involved children. Some of the patients were bystanders too and were hit with particles from crackers.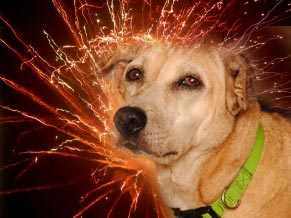 2. Animals
Sound and fire affect animals, specially stray ones. Experts said animals were most prone to eye injuries, blisters, deafness, shock and anxiety during Diwali. Dogs have sensitive ears and this is a reason why they might suffer from heart and anxiety attacks which can lead them to fall off a height or run into the street and meet with an accident. Research Associate-cum-Teaching Assistant at NLUO Sohini Mahapatra, in her research on 'animal welfare laws in India', said, "Every year I have to keep my pet dog locked inside my room with the television on high volume to subdue the noise outside.  However, that isn't of much help and he is perpetually restless and scared. Strays do not obviously have this option and have to bear it all.'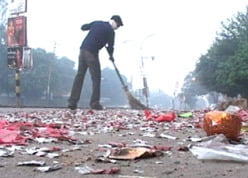 3. Garbage
Going by the Delhi Municipal Corporation sources, an additional 4000 tonne of garbage was generated on the day after Diwali last year. This garbage consisted of hazardous sulphur, phosphorous, potassium chlorate and burnt paper along with empty sweet boxes, gift wrappers, dried flowers, etc.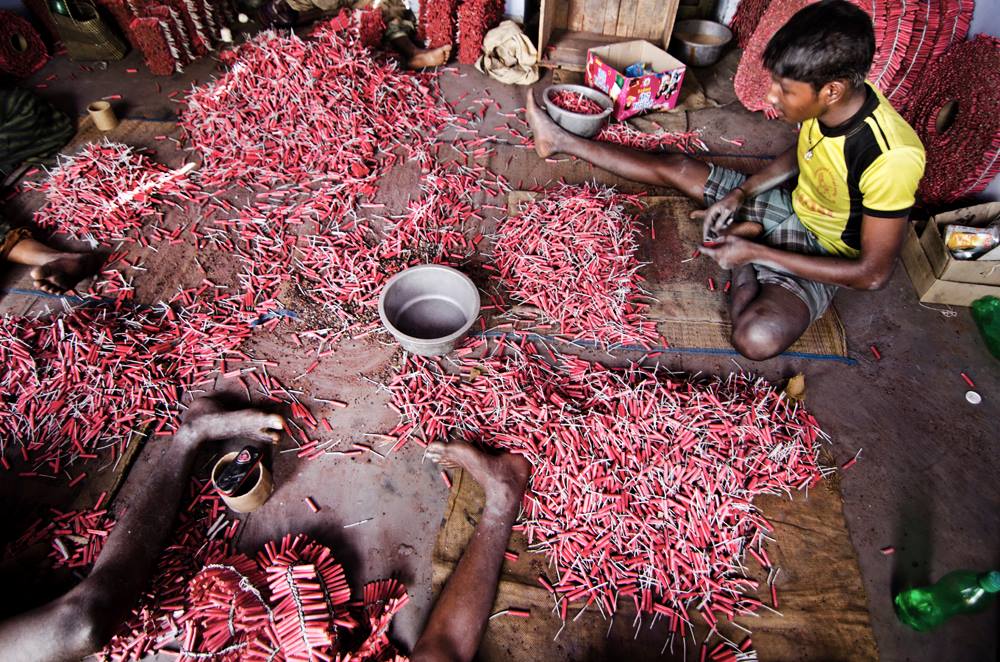 4. Child Labour
In 2013, a National Commission for Protection of Child Rights (NCPCR) report said factories in Sivakasi producing fireworks, matches and incense sticks were employing children aged 5-15 and were working for more than 12 hours a day. Some wearing school uniforms were also seen working in the factories. The report said children were handling hazardous chemicals without any protective gear.