Children's Day Special: They Made Odisha Beam With Pride!
Bhubaneswar: As we celebrate Children's Day today, let's pause for a moment and look back at some of the young talents that won laurels for Odisha.
Beauty With A Purpose
Satavisa Das
Odia girl Satavisa Das made the state proud by winning People Choice Title at the Junior Model International 2018 held at Calicut in Kerala on May this year. The 11-year-old, who studies in Class VI, was picked from 44 selected participants from across the country in the final round.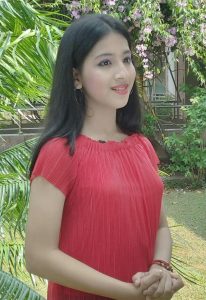 Lavanya Das
Lavanya Das, the Class IX student of Unit-8 DAV School here, has made Odisha proud by winning 'Miss Tourism Ambassador Universe Teen 2018' title at Miss and Mister Tourism Ambassador Universe 2018 in Malaysia.
Her costume, which depicted Odisha's rich culture, was adjudged the best national costume.
Lavanya Das had earlier won laurels for the state by winning 3 awards, Best Fantasy National Costume, Best Outstanding Achiever 2018 and Best Folk Dancer, at the recently concluded 'Prince and Princess International' in Thailand.
Padmalaya Nanda
Padmalaya Nanda from Odisha won three titles at Little Miss Universe 2017 pageant held at Port City of Batumi in Georgia in 2017. She is the first Indian girl to win the honour in the spectacular finale. She exhibited Indian culture by performing Sambalpuri Dance of Odisha.
World Of Sports
Arushi Shrichandan
Bringing glory in the field of chess to Odisha, nine-year-old Arushi Srichandan bagged a gold medal, two bronze medals and one silver medal in the U-9 girls event of the 14th Asian School's Rapid and Blitz Chess Championships, which was held in Sri Lanka in July this year.
Babulu Munda
Babulu Munda of Barbil in Odisha was a silver medalist at the Seventh World Wushu Championship held at Brazil in July. Babulu is a Class VIII student of the Government Nodal UP School under Sarva Shiksha Abhiyan.
Dipsan Tirkey
The youngest player in Hockey India League, he is currently the captain of Indian Junior Men's Hockey Team. He is known for his solid defence skills and has been playing for Odisha based franchise Kalinga Lancers since 2014. He played a significant role in Junior Asia Cup 2015, which India won.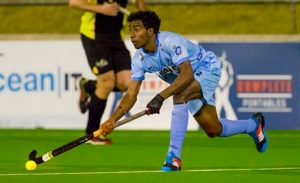 Chandan Nayak
From Bhubaneswar slums to Bayern Munich Club in Germany, Chandan came a long way in a remarkably young age. He was spotted by his coach, who was giving free training to slum kids.This 11-year-old is one of the top five junior footballers in India, who will soon play in the elite German club.
Bravehearts
Mamata Dalai
Seven-year-old Mamata Dalai of Kendrapara district in Odisha was  felicitated with 'Jeevan Raksha Padak', a civilian livesaving award, on Independence Day in New Delhi.
She, along with her sister Asanti, had gone to a nearby water body at Dangamala village in Kendrapara district to take bath when the crocodile attacked the latter. Mamata dived into the water and pulled her sister out of the crocodile's jaws.
She had earlier received the National Bravery award from Prime Minister Narendra Modi on January 24 this year.
Chief Minister Naveen Patnaik also felicitated Mamata for her act of bravery.
Pankaj Mohanta
Odia boy Pankaj Mohanta has been selected for the Indian Council for Child Welfare's National Bravery Award that will be presented by Prime Minister Narendra Modi.
The 14-year-old-boy reportedly had saved three women from drowning in Baitarini river on May 22. Due to the presence of mind, he could save life of three women.
Scientific Temper
Subhendu Kumar Sahu
A standard VIII student from Ganjam, Subhendu received the National Child Award for Exceptional Achievement in 2016. He has developed 'Gift for Farmers'. It is an innovative scientific device that can assist farmers in sowing, tilling soil, sprinkling the fertilizer, and cutting/processing paddy crops.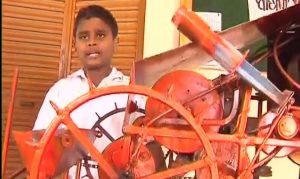 Jayakumar
This Class IX student made an inexpensive fire extinguisher that triggers a water motor when it senses heat. He made this after his mother went through serious injuries and burns after having met an accident at Sivakasi's fireworks factories. He had earlier worked on developing an LPD gas leak sensor that won him national recognition.
Tejaswani Priyadarshini
This 14-year-old from Rourkela came up with an innovative bicycle that propels on air. This wonder bike needs no fossil fuels and can run up to 60 km on just 10 kg of compressed air pumped into a cylinder mounted on the carrier. She got the idea at the bicycle-repair shop where she saw mechanic use air guns to detangle knots in a tyre. Her bike got features that the specially-abled can also us.
Lalita Prasida Sripada Srisai
At the age of 13, in 2015, this young girl from Koraput, hit the national and international headlines when she won the Goggle Science Fair in California. She prepared a model of a low-cost bio-absorbent based water purifier. It functions primarily on waster corn cobs.
Performing Arts
Nainika Anasura
Nainika Anasura from the land of Odissi, was the finalist in the sixth season of the show Dance Indian Dance (DID), this year.
Nainika from Jharsuguda has won the title of Raigarh Dancing Superstar in 2015 and Dance Chhattisgarh Dance in 2016.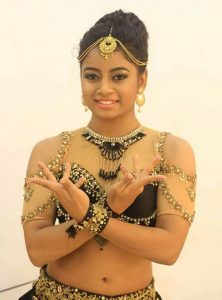 Satyajeet Jena
Satyajeet Jena of music reality show Sa Re Ga Ma Pa L'il Champs fame first song as playback artist for an Odia film garnered more than 1,63,000 views within a day of its digital release in September last year.
After quitting the reality show Sa Re Ga Ma Pa, due to relentless pressure on his vocal cord, Satyajeet had recorded a Hindi song with Bollywood pop queen Sunidhi Chowhan composed by singer-music director Shankar Mahadevan in the presence of legendary lyricist Gulzar in Mumbai.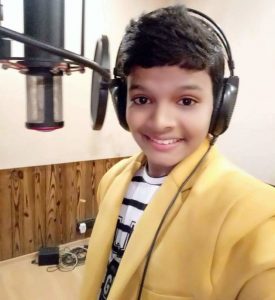 Jineet Rath
Odia star Jineet Rath has worked with Bollywood superstars like Aamir Khan, Hritik Roshan, Shahid Kapoor, Aishwarya Rai Bachchan and Katrina Kaif in Bollywood industry.
The boy, who originally hails from Puri, was also seen sharing screen with Salman Khan and Katrina Kaif in "Tiger Zinda Hai" in which he played the character of Hasan.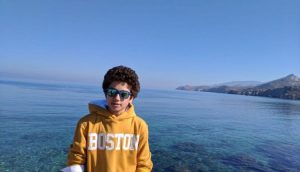 Ananya Sritam Nanda
Indian Idol Junior 2 winner Ananya Nanda is a power-packed performer. She has already rendered her voice for Padhoge Likhoge in the film MS Dhoni: The Untold Story for music director Amaal Mallik. Rearranging the words of the Hindi proverb 'Padhoge likhoge banoge nawab, kheloge koodoge hoge kharab', the song is a playful banter between two kids arguing about their choices. Ananya is also singing for Ollywood, our own Odia film industry.