City-Based NGO Jai Odisha To Support African Students
Bhubaneswar: Bhubaneswar-based NGO Jai Odisha, has extended it support to African living in the state. It signed the first-of-its-kind MoU with the Association of African Students in India (AASI) at the Ethiopian Cultural Centre in New Delhi recently.
The MoU was signed in the presence of renowned heritage and culture activist Vikramjit Singh Rooprai.  "From ancient trade to education exchange, both India and Africa have benefitted from each other for thousands of years. It is great to see that an organisation like Jai Odisha has stepped up to continue this historic relation and strengthen it further."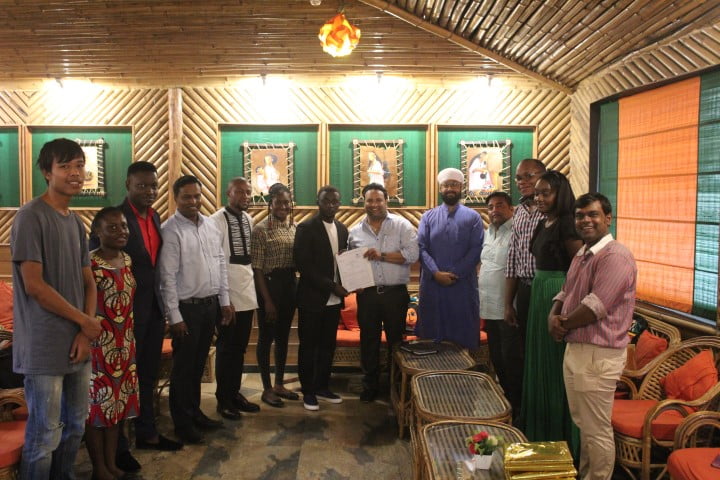 "Under the MoU, Jai Odisha will provide a facilitation point for African students studying in Bhubaneswar. It will also aid in providing communication in case of an emergency and also involve African students as interns and youth leaders in community based programmes," said Jai Odisha founder, Rudra Narayan Samantaray.
"India and even my home state Odisha, has a deep-rooted and ancient relationship with Africa. Both culturally and socially we are very similar. We are one world and one family, hence there should be more scope for cultural and social interaction, especially with African students," he added.