Bhubaneswar, June 16: Chief Minister Naveen Patnaik visited the
ongoing Smart Janpath Project under the Bhubaneswar Smart City Limited
(BSCL) this evening. He spent some time understanding the project
brief, the progress made so far and how the project is going to
benefit the citizens in a great way, under the Smart City banner.
The Chief Minister went through a presentation, saw the many drawings,
inspected the work being undertaken, including the specific corridors
along the road, and expressed his pleasure over the progress. He,
however, asked the authorities concerned to implement the work on
time.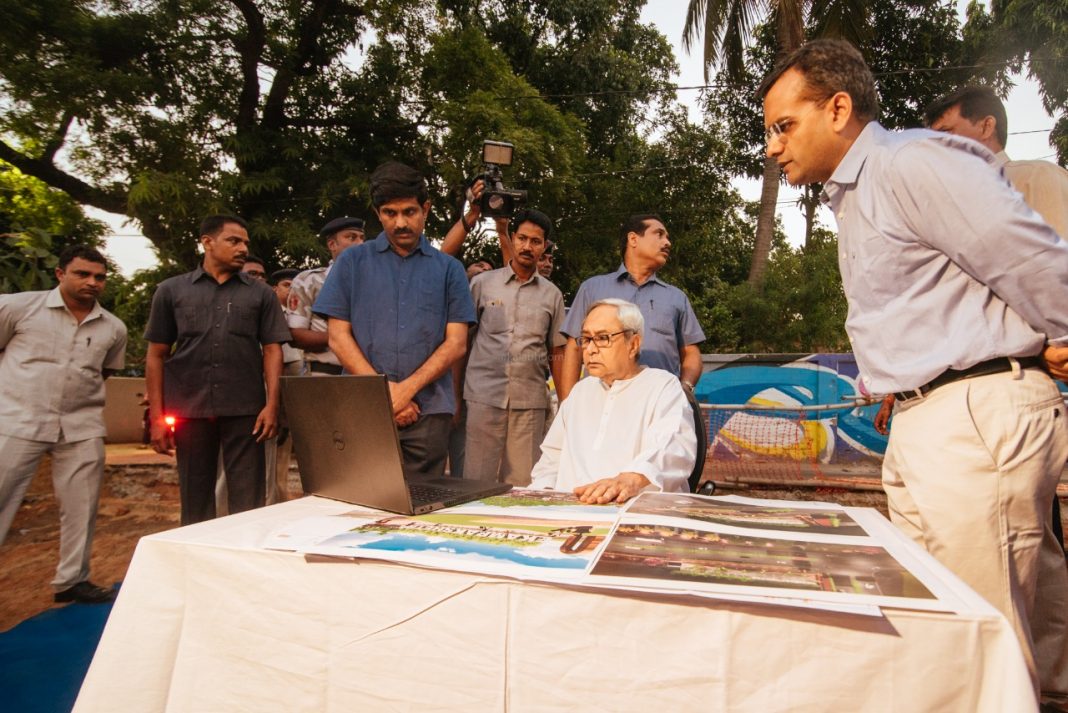 Senior officials of BSCL, Bhubaneswar Development Authority (BDA),
Bhubaneswar Municipal Corporation (BMC) and State administration were
present at the site situated opposite Bapuji Nagar, along the Janpath
Road, where the work has started from the Sishubhawan end.
The redevelopment of Janpath Road includes Streetscape Design,
Beautification, Landscaping, Intersection Redesign, and Infrastructure
Upgradation in Bhubaneswar's Town Centre District (Area-Based
Development) under the Smart Cities Mission on Engineering,
Procurement and Construction (EPC) Mode.  Under the Smart Janpath
Road, envisaged as the People's smart Path, it will have dedicated
corridors for pedestrians, cyclists. The entire stretch shall have
active public plazas, proper crossings on the junctions, street
furniture and dedicated vending zones.
The Road Length is 5.8 Km, project duration is two years and mode of
Implementation is on EPC. The project cost is Rs 79.56 crore.
The present status includes work in progress in the construction of
storm water drains, laying of underground cables, different utilities.
The city-based RKD Construction Pvt. Ltd. is the implementing agency
for the project.
On May 31 the Chief Minister had paid a surprise visit to the
Bhubaneswar Operations Centre at BMC-Bhawani Mall in Saheed Nagar,
where the BSCL is developing a city-based command and control centre.