Coronavirus Spreads Its Tentacles To 10 Districts Of Odisha
Bhubaneswar: The Health and Family Welfare Department on Sunday released a map, showing distribution of COVID19 positive cases in Odisha as on April 18.
The virus has spread its tentacles to 10 districts of Odisha, which has so far reported 61 positive cases. They are Khurda, Cuttack, Bhardrak, Sundargarh, Kendrapada, Puri, Jajpur, Kalahandi, Balasore and Dhenkanal.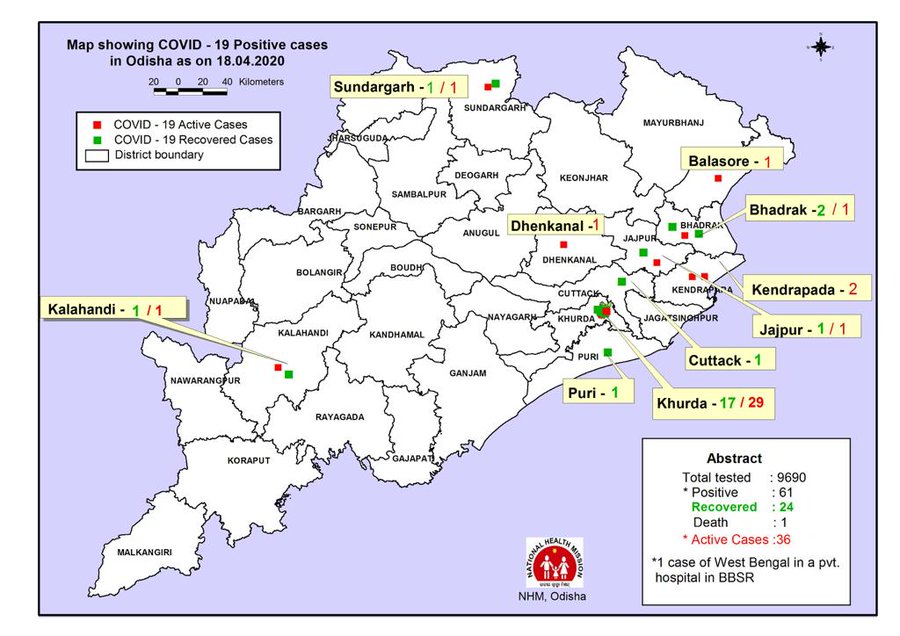 With 24 patients having recovered from the infection and one death, the number of active cases in the state is 36.
Bhubaneswar in Khurda district has emerged as a corona hotspot with 46 of the total cases being confirmed in the city. One among them is from West Bengal.