Bhubaneswar: The Indian Medical Association (IMA) on Saturday said that 719 doctors, including 28 from Odisha, have so far died of the coronavirus infection during the second wave of the pandemic.
At least 748 doctors had died during the first wave.
According to the IMA, 111 doctors lost their lives in Bihar, followed by 109 in Delhi.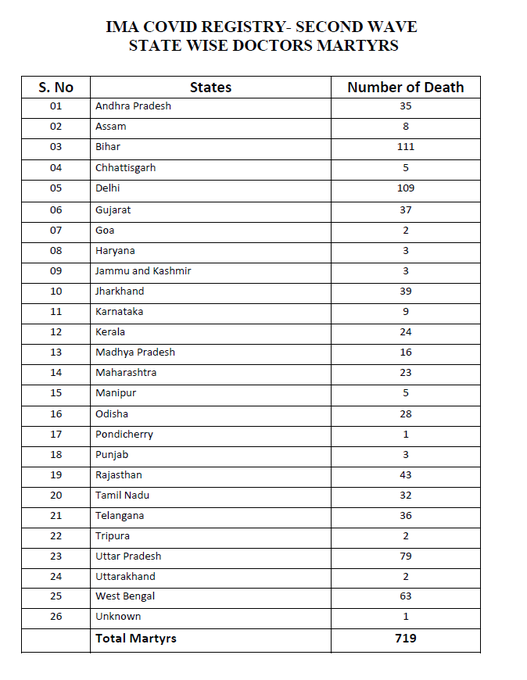 IMA president Dr JA Jayalal had earlier told the media that the second wave of the pandemic had turned extremely fatal for all and especially for the healthcare workers who are at the forefront.
Reports, however, suggest that the deaths among doctors could also be higher as the association keeps records of only around 3.5 lakh of its members. There are more than 12 lakh doctors in India.