Cuttack: In any art form, colours give a new touch to paintings. Artists experiment with colours on canvas. But a Cuttack boy has experimented a new art form – smoke art.
Deepak Biswal uses the ash of Dibiri (kerosene lamp) for his art. He calls this the smoke art form.
He has been making many paintings on the drawing sets with the help of smoke.
Deepak belongs to Jhanjiri Mangala in Cuttack district. He applies this new technique of smoke on canvas as opposed to other artists who use brush and colours.
"I have been doing painting since last 12 years. I was inspired by my elder sister to do paintings from my childhood and I have learned from her also," said Deepak.
"I was doing research on paintings but since the last six months, I have started doing smoke art. I have also given different names to my creations like Ghar ki Rani, Pihu, Colour Ek Matchis Ka, Amrit, Paribhasha and Madhurati etc. I wished to do new experiments. That is why I am also doing pen art," said Deepak.
"After my first smoke art, the second got recognition, because I did smoke art on a colourful canvas," he added.
Deepak is a self-taught artist.
"By profession, I am a businessman. But I never forget to do paintings. I usually return home late in the night. But I never get tired of painting. I need two hours to complete a smoke art," he added.
"I use plain paper, pins, cotton, pigeon feather and Dibiri. I do smoke painting with the smoke of a Dibri," said Deepak.
"I learnt smoke art from a foreign artist,  Spazuk. I used to follow his Youtube page. But I do not know what he uses in his painting. I picked up the idea from him and tried at my home with the available material. I wish to meet him once," he said.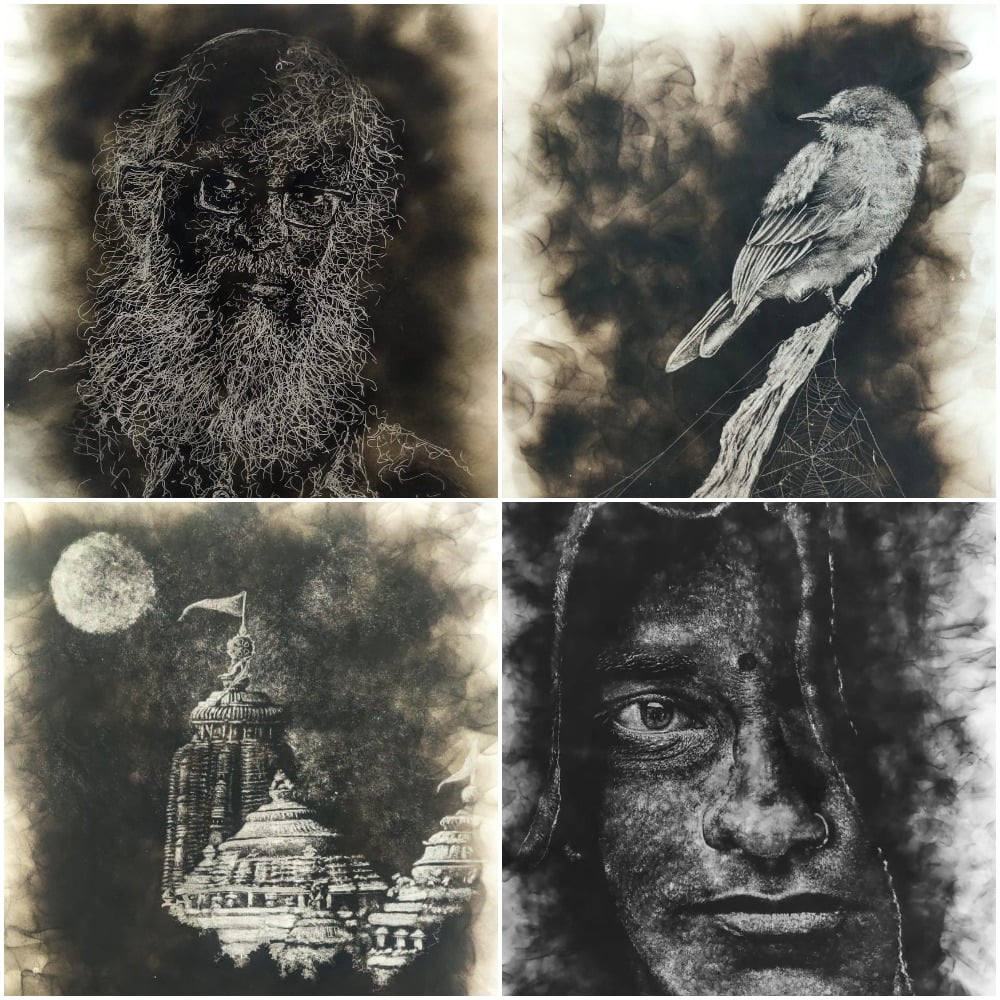 Besides, Deepak makes water colours, acrylic on canvas and drawings using the pen.
"No one has started smoke art in India," claims Deepak.
"My sister is my inspiration when it comes to art. I wanted to go into this field but my family did not support me at that time. My father even scolded me when I was in Class-12 and out of anger, I burnt my all paintings. Now my family says that with God's blessings, with the smoke of my burnt paintings, I am doing smoke paintings," he added.
I have also been inspired by Jau Kandhei artist Kesu Das, who always experiments with new art forms. Noted painter Jatin Das is also a source of inspiration.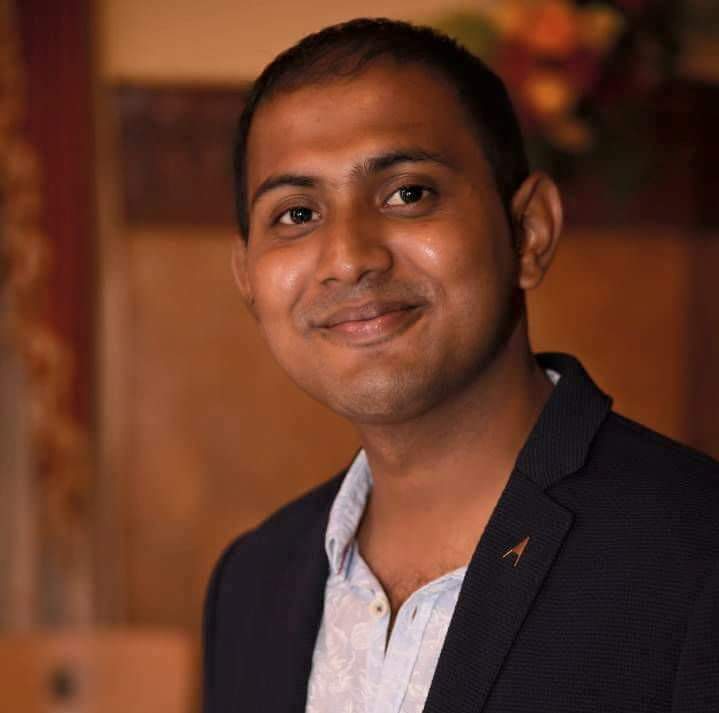 A graduate of Ravenshaw University, Deepak is also a businessman.
"My aim is to open a smoke art school. I am also preparing to participate in India's Got Talent," he said.