Bhubaneswar: Ten tourists from France and one from the USA took part in the 46th edition of Ekamra Walks here on Sunday.
A strong contingent of 90 heritage lovers went around the Old City discovering old monuments and getting the feel of the old traditions still prevalent in Ekamra Kshetra. Among them were 60 girls, mostly from city-based ICICI Academy of Skills.
Sylvie Favarque, part of the French delegation, said that she has found the tour extremely educative and the team is happy to note the monumental wealth of the ancient city, which is a major centre of Shivaite followers in the Eastern part of India.
Francois Bouqueniaux, also part of the heritage walkers' team from the European nation, said "The walk introduced us to the ancient temple architecture and also the social and cultural traditions of the Old City of Bhubaneswar.''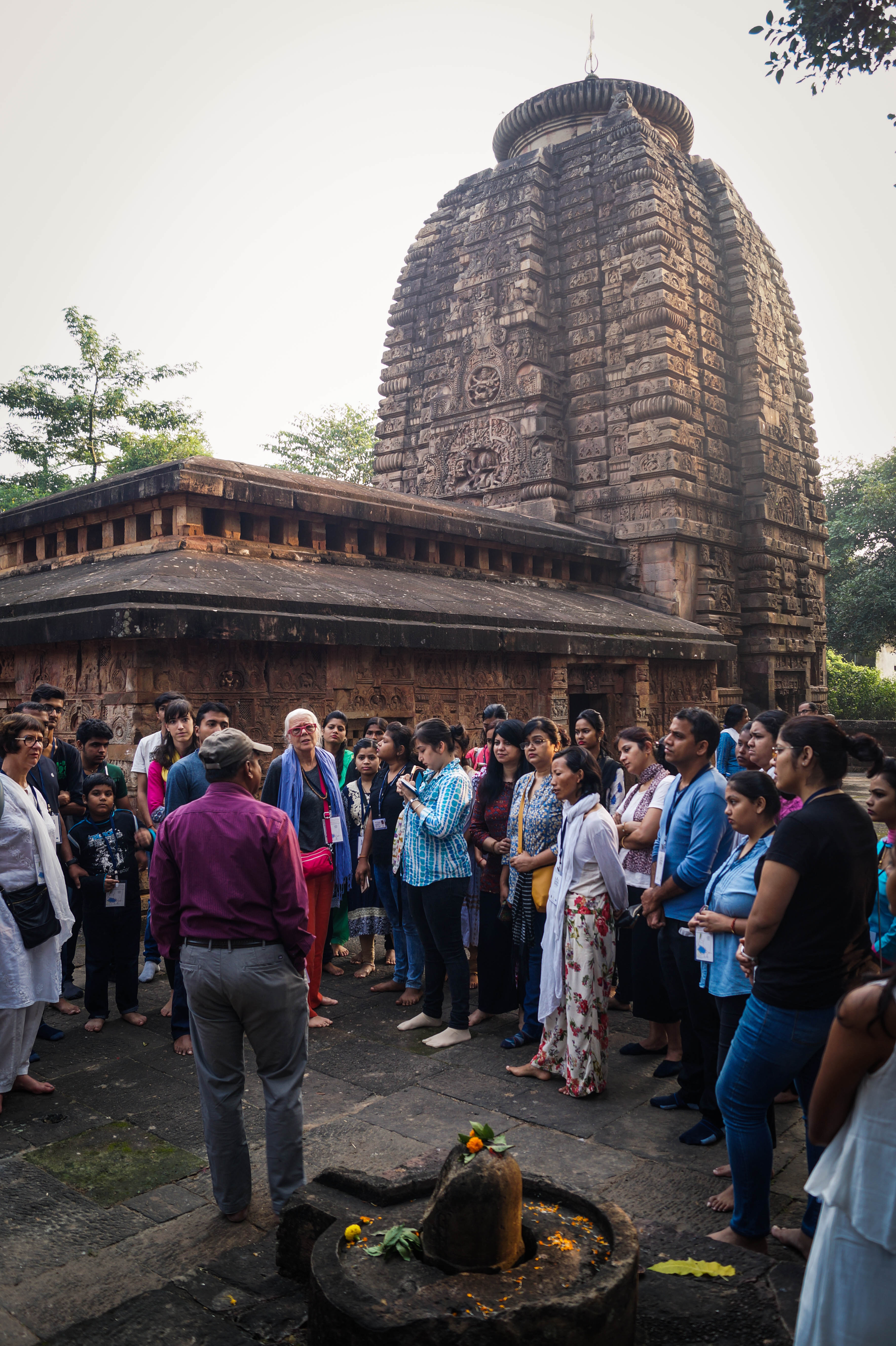 Gloria Sclar, a research scholar from Emory University in the USA, who is working on the sanitation in rural Odisha, participated with her friend from London School of Hygiene and Tropical Medicine Parimita Routray. Parimita, a native of Bhubaneswar, in the past had introduced several of her foreign friends to Ekamra Walks.
Gloria said, "I had been to Odisha in the past, but never joined the heritage walk. I found Ekamra Walks extremely engaging as it allows visitors to know and discover the rich heritage treasure of Bhubaneswar, also known as the Temple City of India.''
Sanjay Rawat, manager (Quality) of the Light Combat Aircraft Division at the Bangalore facility of Hindustan Aeronautics Limited, said the Odisha Government should popularize these sites globally.