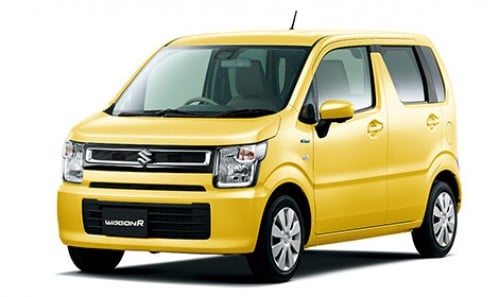 New Delhi: The country's biggest carmaker, Maruti Suzuki, is expected to come up with the electric version of its WagonR, its first electric car in two years.
This car could be the first electric car of the Maruti-Toyota joint venture, said The Hindu, in its report.
Sources said the Maruti is considering 2020 for the launch, when the EV (Electric Vehicle) infrastructure is expected to be better in the country.
The WagonR, which was launched way back in 1999, has been an extremely popular model for Maruti and is currently clocking around 15K units per month in sales.
A source quoted in the BusinessLine has said, "WagonR EV will be the first electric car to be launched by the company, in 2020. It will most likely be manufactured at Suzuki's plant in Gujarat where the battery manufacturing facility of the partnership among Suzuki, Toshiba and Denso (a Toyota Company) will is also come up."
Coming to where it would be made, an MSIL official said, "There are many options. People think it will be the Gujarat factory because the battery plant is there, but it can be from any of the plants in Manesar or Gurugram (in Haryana)." The current WagonR is being made at the Gurugram factory.
Sources aware of the development have mentioned that the WagonR being a 5-seater tall car is better suited to electric conversion than the Alto.
Both Toyota and Maruti have not given any official confirmation to the news. Apart from co-developing electric cars, the companies will be sharing technology and also cross-badging existing products.
The next generation petrol WagonR is likely to be launched this year. It will have an upgraded version of the same 1.0 litre K-Series engine and a new light-weight chassis. Dual airbags and ABS are also expected to come as standard like with other new car launches of the company.
The Government of India has set goals to create a big market for EVs by 2030. Currently, Mahindra is the only company selling pure electric cars, that too in select cities only.