Four Killed In Odisha Coalmine Mishap
Talcher: Four workers were feared killed and nine injured in a landslide at Bharatpur Colliery of Mahanadi Coalfields Ltd (MCL) in Angul district on Tuesday night, a company official said on Wednesday.
There were 13 labourers inside the mine during the mishap which occurred around 10.30 pm, MCL's Public Relations Officer (PRO) Dikken Mehra informed the media. Nine of them were rescued and admitted to the MCL Central Hospital with injuries, he added.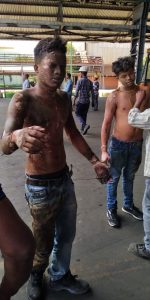 As for the rest, the body of one labourer was brought out, while the possibility of survival of the three others trapped under a heap of sand is remote, Mehra said.
An NDRF team has been deployed to rescue the missing labourers.
The open cast mine, which has a daily production capacity of 20,000 tonnes, has been shut after the accident, Mehra said. "It will take at least a week to resume operations," he added.
An injured labourer at the MCL Central Hospital said the incident took place when a crack on a coal block, which had developed after a blasting in the coalmine, suddenly caved in.
Following the accident, labourers accused the MCL authorities of apathy. They said as per the guidelines of the Director General of Mines Safety (DGMS), unused sand from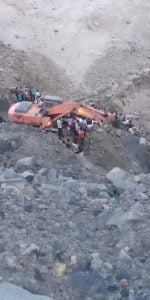 underground should be dumped on the ground outside the coal block after exploration. But the sand is dumped underground in gross violation of the guidelines, they alleged.
They also alleged that while the site of the mishap was declared a red zone 18 months ago, the MCL authorities decided to explore coal there without taking adequate safety measures. "Besides, the DGMS authorities should inspect the mining area after every 2-3 months. But no inspection has been done for a long time," a labourer said.
Meanwhile, the deceased labourer has been identified as Pupun Biswal (truck driver) of Kukudanga village while the three others trapped under the heap of sands are Ramesh Das (security guard), Rashmi Ranjan Behera (production supervisor) and a pump worker.
MCL is a subsidiary of Coal India Ltd, the largest coal producer in the world.