Angul: At the time when the price of onion is nearly touching Rs 200, some friends of a newly-wed youth gifted him onions at his marriage reception party at Adimata Nagar in Angul.
One Santosh Mohapatra of Adimata Nagar in Angul had hosted his reception party on Sunday. Interestingly, his friends Jyoti Prakash Mishra, Bijaya Kumar Prusty and Rajkumar Gupta gifted him and his bride onions on the occasion. Their unique gift has become the talk of town.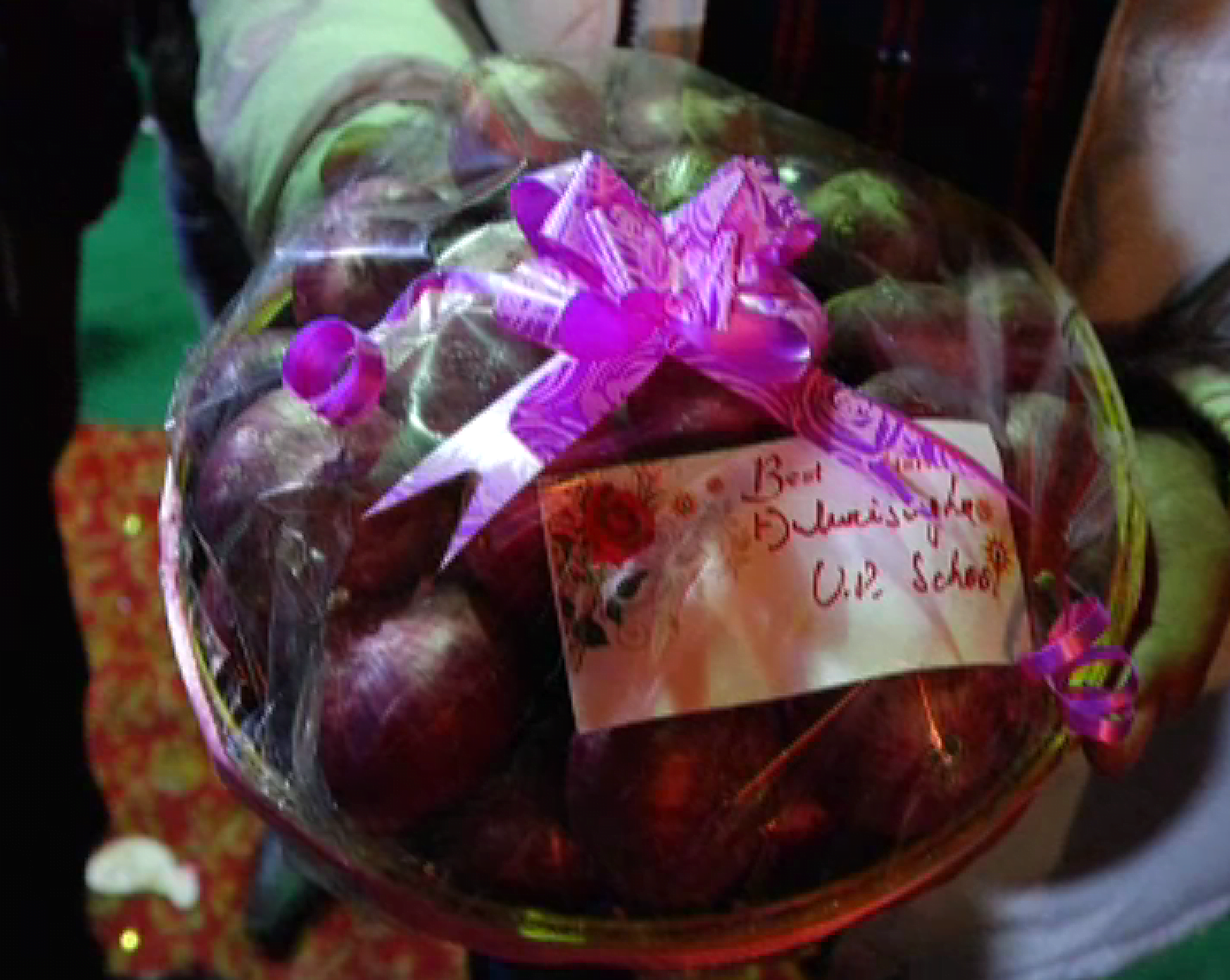 Now people are in tension over the rocketing price of onions. At many places in the country, onions are selling for Rs 100 to Rs 150 per kg. Onion rate is Rs 200 per kg at Madurai in Tamilnadu and in Angul, it's price is around Rs 120.
This increasing rate has a bad impact on restaurants, businesses and marriage ceremonies as well.