Bhubaneswar: Ollywood actor Hara Rath will play the character of a chief minister in upcoming high voltage drama movie 'Yogi.' The film has been produced by Sridhar Martha, under the banner of Range Royal Cinelab and directed by Niranjan Behera while Deepak Kumar has scored the music. The film also stars Smita Mohanty, Jayiram Samal, Debu Brahma, Pintu Nanda, Aryan and Nikita.
"It is a political drama, a different storyline than regular movies. I am playing the title character, though it enters only after the interval. The story takes a twist from there. My father portrayed by veteran actor Bijay Mohanty is a freedom fighter while my brother Manoj Mishra plays a corrupted politician. I entered politics to end corruption for the benefit of people", said Rath, who went bald to fit into the character.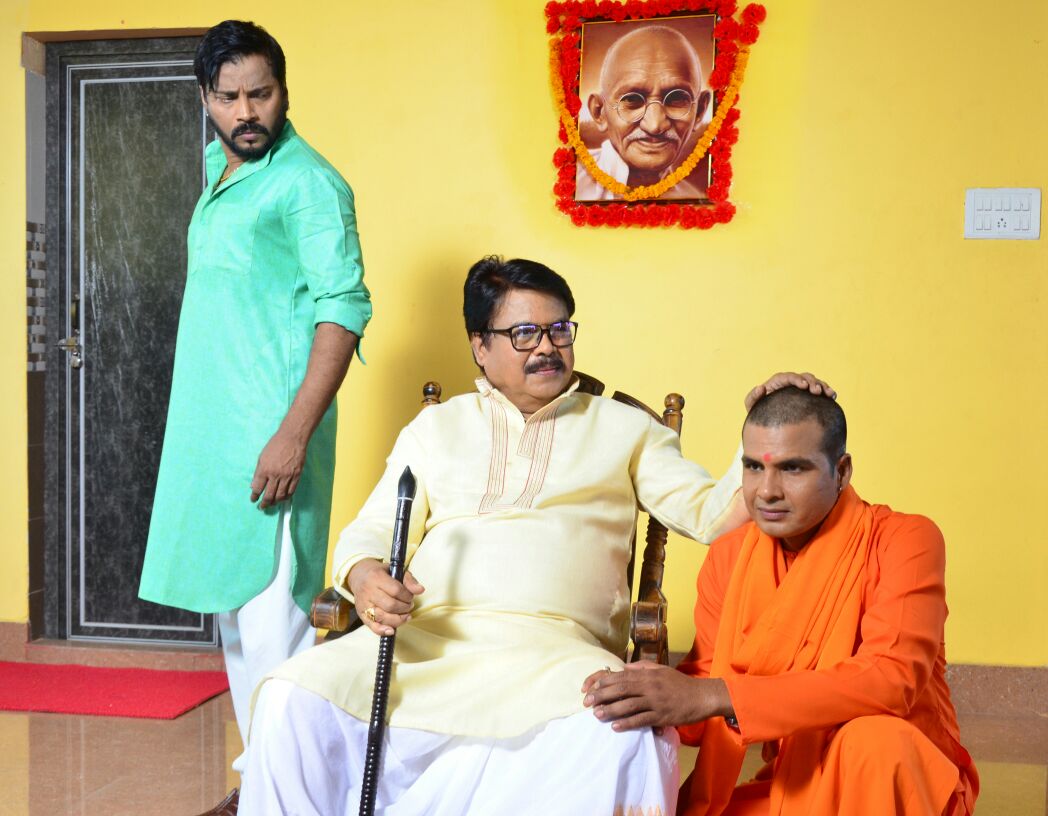 "I lost at least two projects as I could not grow my hair", said the actor who was last seen in Susant Mani's 'Love U Jessica', which was recently premiered on television. He had earlier played the role of a fisherman opposite Lipi Mohapatra in 'Meemansa'.
"I am passionate about doing good work, which is difficult in a state like Odisha where professionalism is lacking", he signs off.