Has Prathamashtami Become An Impersonal Festival? Find Out What Odias Have ToSay
Although Prathamashtami has not lost its sheen or importance, like everything else, it has given way to digitalisation. While some families stick to tradition, others have found easier methods given the paucity of time and the long distances. As a result, a section of people rue the fact that the festival has lost its personal touch.
Prathamashtami falls on the Astami tithi of Krushna Paksha in the Odia month of Margashira. This festival is in honour of the eldest child (podhuan)) of the family. Odia culture and rich tradition endorses everything in mother nature related to family values.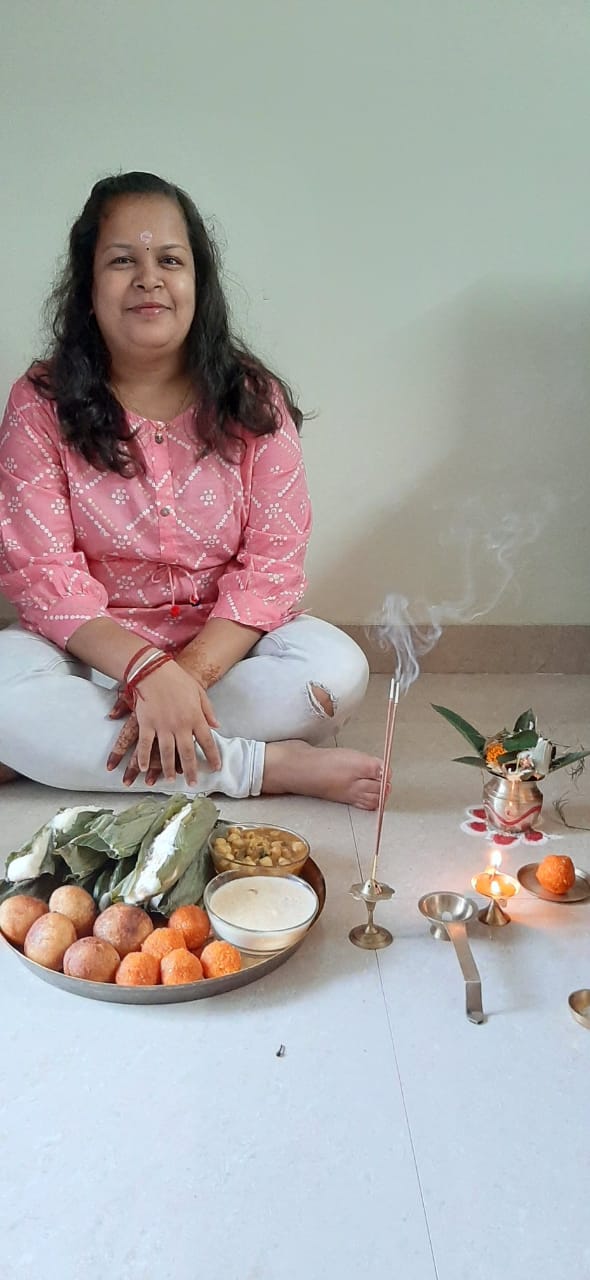 One of its kind festival, Prathamashtami is all about showing love to the firstborn of a family, so as to make him/her learn the family value system and making them ready for the upcoming responsibilities. In the Jagannath culture, Prathamashtami is a religious tradition that prescribes maternal uncles to present gifts to their nieces/nephews. According to tradition, Lord Madhab of Niali Temple is considered the maternal uncle of triad of Puri. Thus every year, servitors of Niali Temple offer new clothes to Lord Jagannath and his siblings during this festival.
Swarupa Rani Das, a resident of Kamardihi in Jajpur, said, "Mamu Ghara (maternal uncle) took the responsibility of Prathamashtami. It is a way to make a child feel how much he/she is important for the maternal side. When the child is one year old, the first podhuan is celebrated in a big way. After that, till the child gets married, the maternal uncle sends gifts and all the necessary items to make enduri pitha (ground rice and urad dal paste is filled with caramelized coconut scrapes, wrapped within a leaf of turmeric (haladi), and steamed). This day is incomplete without enduri pitha /haldi patra pitha and khiree (sweet dish). In Odia culture, bhanaja (sister's son) is like Narayan to the mamu."
"In my childhood days, I remember that my aaja (maternal grandfather) would visit us a day before this festival. He used to come in a rickshaw with a lot of stuff essential for this day. There used to be rice, pulses, jaggery, coconut, chhena, sweets and above all, a new dress for the eldest child (podhuan). After I got married, my brother started visiting me to celebrate this day," she added.
Sadly, the festival is losing its personal touch. Most mamus now just send money. It is just like an account transaction. Whatsapp and video calls makes it easier to stay in touch. But there is nothing like a family gathering.
Ayush Kumar Das, a student of Kendujhar GovernmentEngineering College, said, "Childhood are golden days. Prathamashtami is my day. My mamu used  to pamper me a lot when I was in school. I miss all the fun and eating homemade enduri pitha now that I am in a hostel. Digitalisation has changed everything. Now, I get money in my account through online banking and go for online shopping for the day. I make do with looking at puja photos and the yummy food from home."
Minati Nath from Angul said, "This day is reserved for the eldest child. New clothes for the podhuan, khiree and enduri pitha is the most important thing in this festival. We prepare rice and urad dal paste and ferment it one day in advance. Then early next morning, we pray to Lord Laxmi and adorn her with new clothes and offer the pitha to her. After God, it is the turn of the podhuan. An earthen pot full of water (Purna Kumbha) is placed with a handful of paddy in front of him/her. A branch of mango leaves and a coconut is placed on top. Then, the mother or any other elderly woman wishes him /her a long life and good health. After the podhuan eats the pitha, the other family members can enjoy the delicacy."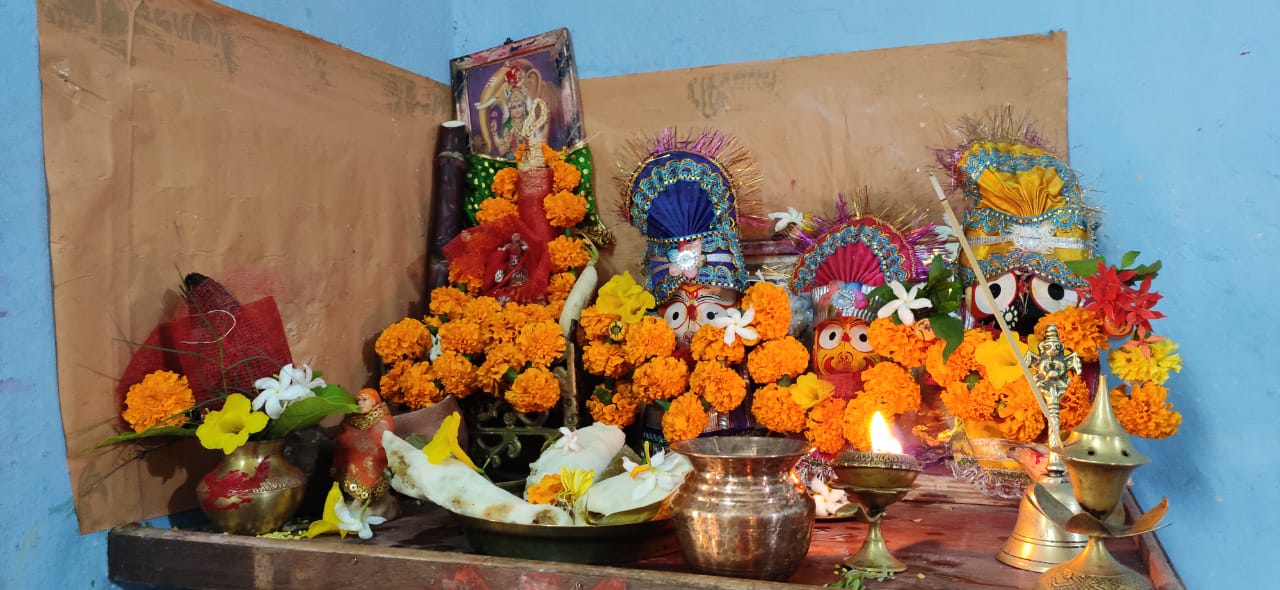 Sapna Hota of Bhubaneswar has another take on the festival. She said, "On this day, we bow our heads before Sathi Devi, the Goddess who protects children from all kinds of evils.This days is just like the birthday of a child. We make him/her sit in front of the idol of God and do bandapana (putting raw rice, duba (a type of grass) and barakoli (Jujube) leaves on the head of the child seven times to remove all evil). We give 3/5/7  odd number pitha to the podhuan."
Kabita Mishra of Sambalpur said, "We celebrate Ma Laxmi's birthday on Prathamashtami, so we do special puja for the Goddess. The eldest child holds a special place in everyone's heart. Praying for his/her good life, we make a bunch of duba (108 strands) and a morsel of 108 unbroken raw rice. First, we keep that at the feet of the Goddess and then touch the podhuan's head seven times."
"This is also the onset of winter. Thus, we offer new flowers and vegetables of the season to the Goddess before enjoying ourselves. Marigold (Gendu phula) flower and  Broad beans (Simba) are a must as offerings along with other bhog," she added.