Bhubaneswar: A new App is here to help hockey fans, including Fan Village enthusiasts, to navigate the Kalinga Stadium during the power-packed matches of Odisha Hockey Men's World Cup here.
'BhuNav' is an indoor GPS and provides directions on a map for various places inside the stadium complex. The App has a built-in navigation system similar to Google Maps to help users find points of interest (POI's) or people inside buildings.
Developed for Bhubaneswar Smart City Limited (BSCL) and Hockey Federation of India by IT major Honeywell, which is also a stakeholder for creating the IT infrastructure across the city, the App is helping the visitors to navigate the massive 5,000 square yards stadium.
What makes`BhuNav' different
The App is different from the traditional navigational services as it not only shows the path, but also helps one to navigate between multiple floors as one can view the transit from one floor to another.  The App can get one user other information as well and in future would add other indoor locations in the city, after the Hockey World Cup
Key Features
The new App helps citizens to connect with the stadiums, museums, government facilities across the city. However, presently only Kalinga Stadium Complex is connected to the App.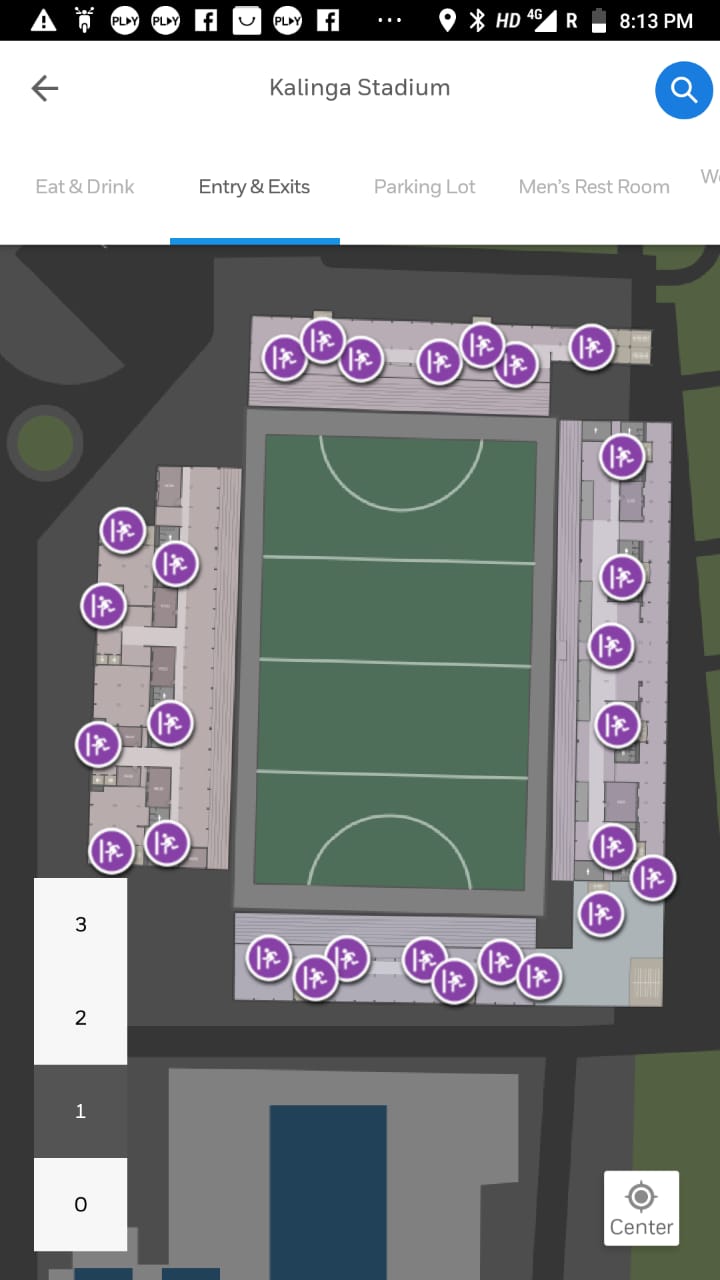 This App could be used in several different areas of the stadium. It can help citizens to find the points of interest (like FAN village, parking, restrooms, food stalls, entry-exits etc.)
It helps to enhance user convenience and experience.
The app provides user's current location on the map in real time with a blue dot. It helps to share location facility, save locations in visiting list and most importantly provide offline navigation.
Where to find it
Google Play Store: Android version of the 'BhuNav'' App is available
Apple Play Store: iOS version is available in the App Store
So, the next time you step into the stadium for the hockey treat, download the App on your Smartphone and navigate and find your way easily.
Odisha Hockey Men's World Cup -2018 is being held at the Kalinga Stadium Complex. A total of 16 top hockey-playing nations are participating in the 19 day-long event sand the facility is witnessing a massive crowd of 1 million from across the globe.