Bhadrak: More than 100 buffaloes have died in the last four days by unknown disease in Khatuapatana village under Dhushuri block in Odisha's Bhadrak district.
Following information, a special team of six members from the Animal Disease Research Institute (ADRI) at Phulnakhara in Cuttack district has rushed to the village and conducted post-mortem of the dead buffaloes in the village and collected the blood sample. The team also collected blood samples from other living domestic animals in the village and other nearby villages.
However, the team is yet to identify the disease.
Meanwhile, the disease has spread to the nearby villages in Bankamuhan, Taladumuka, Sundrpur and Champasahi.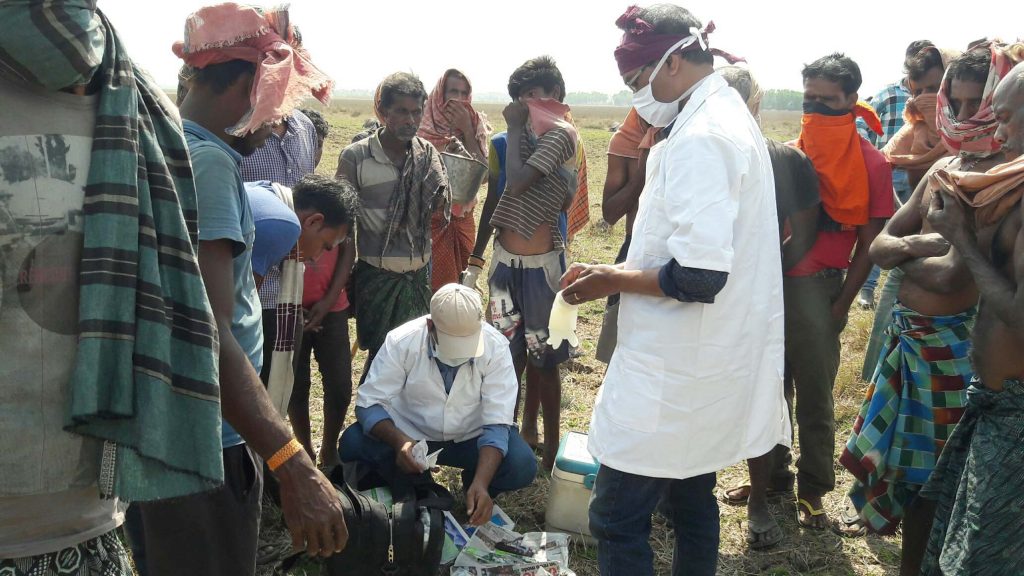 Panicked by the mass death of the buffaloes, many Yadav families of these villages have taken their buffalos and other domestic animals to other areas to save their lives, reports said.
Asked about the steps taken by the Animal Resources Department (ARD), Dr Gagan Panda, Additional Chief District Veterinary Officer (ADVO) and Disease Control (DC) officer, Bhadrak, said a special team has been formed by the Chief District Veterinary Officer (CDVO) for the treatment of domestic animals in the affected villages.
"Apart from this, acting on the directive of the Deputy Director, ARD, a six-member special team from ADRI has visited the areas where the disease has surfaced and collected blood sample and dung from the dead buffaloes for test at ADRI laboratory," he added.
In the Khatuapatana village, more than 40 families belonging to Yadav caste keep buffalos and cows to eke out their living. Informing the media, they said the first incident came to light in the village on February 17 with the death of a buffalo. However, the toll has gone manifold as over 150 buffaloes have died so far. "Though we had consulted the doctors at Dhusuri Veterinary Hospital, they are unable to diagnose the disease," said Gayadhar Barik, a buffalo keeper.
Rattled by the largescale death of the buffaloes, some Yadav families of Khatuapatana village have started worshiping at the Radhamohan temple in the village. "About 60 years ago, more than 30 buffaloes had died by an unknown disease. At that time, our forefathers had prayed Lord Radhamohan and by the grace of the Lord, there was no death of buffalo or any domestic animals in our village since then. Now we suspect that the disease has resurfaced in our village. We have decided to follow our forefathers and worship the Lord," said Biswanath Palei, a buffalo keeper of the village.