In Pics: Bandh Over Fuel Price Hike Disrupts Life In Some Parts Of Odisha
Bhubaneswar: The six-hour bandh call given by the Left Front with the support of the Congress in protest against a steep hike in the price of fuel, cooking gas and essential commodities disrupted life in some parts of Odisha on Thursday.
In Bhubaneswar, the activists of the CPI, CPI (M), CPIM(L) and Forward Block staged rail roko at the railway station disrupting train services on several routes. They also blocked roads in different areas of the city and picketed in front of the central government offices while appealing to the people to support the bandh.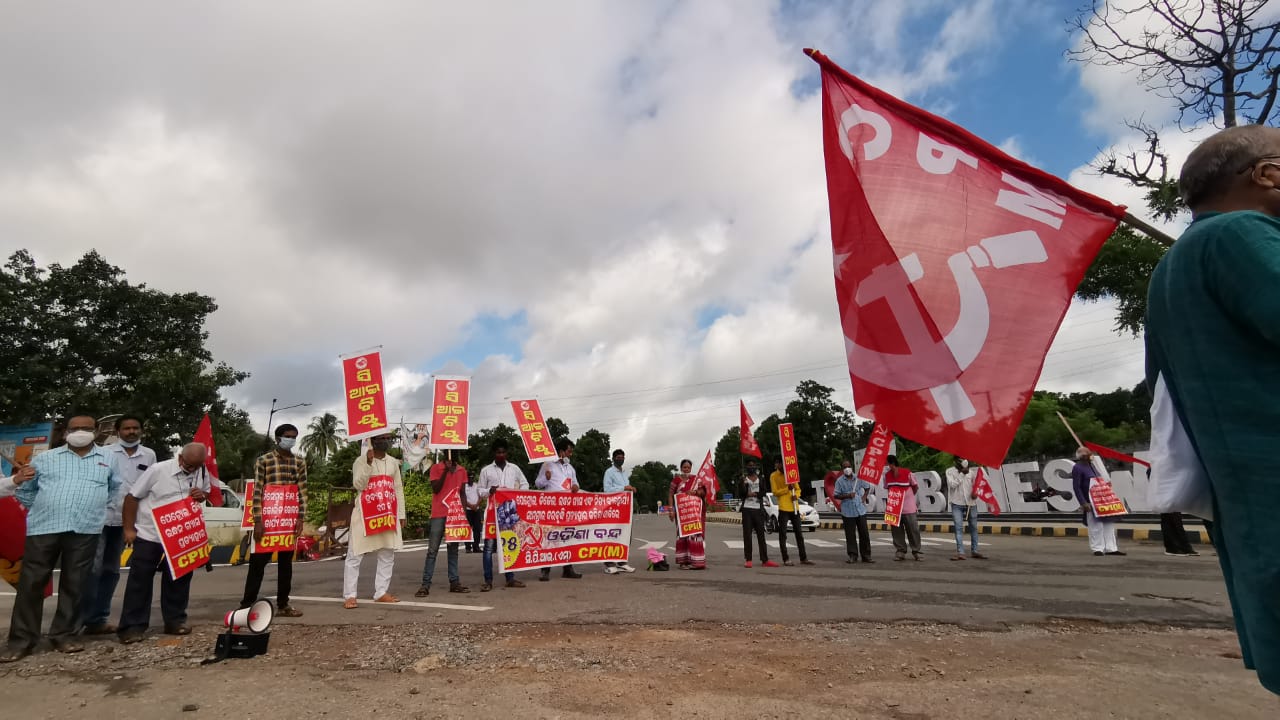 Shops and business establishments at all major thoroughfares in the city remained closed.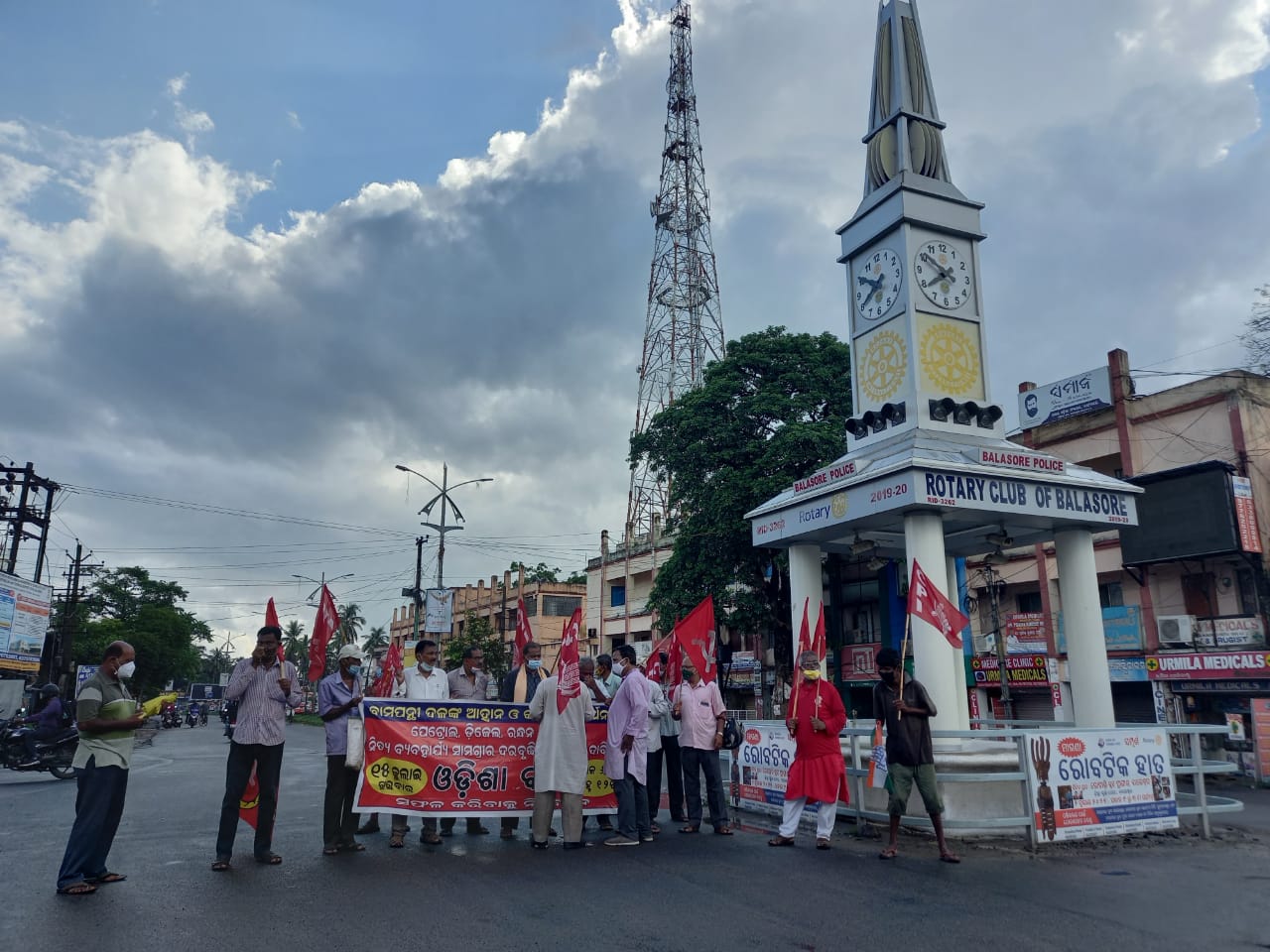 In Balasore, the Left Front workers detained the Howrah-Chennai Superfast Express at the railway station.
In Soro block of the district, the workers staged a road blockade on the National Highway-19 at Uttareshwar. All government offices and business establishments remained closed due to the bandh.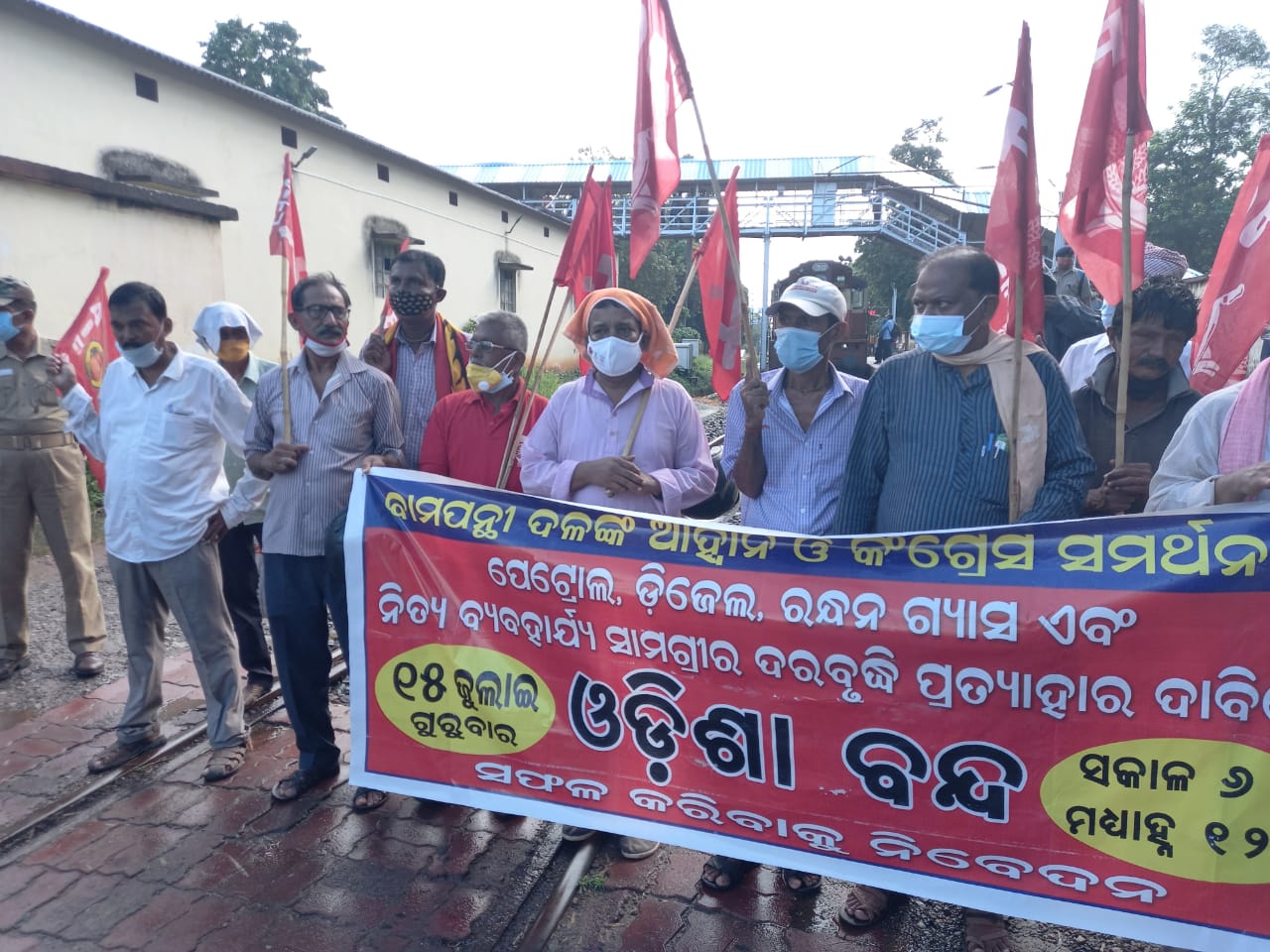 Similar protests were also seen in Cuttack, Berhampur, Rourkela, Sundargarh, Bonai, Nuapada, Gunupur, Sambalpur and Kendrapada districts.