Indian Navy Ships INS Sumedha And Tihayu Reach Paradip Port
Paradip: Indian Navy ships, INS Sumedha and Tihayu arrived at Paradip Port on Saturday. The ships have come to the port on the occasion of National Navy Day, which will be celebrated on December 4.
According to sources, the ships arrived at the port for exhibition. People will get an opportunity to see the ships.
In the first week of October, the Indian Coast Guard (ICG) ship 'Vijaya', a patrol vessel, arrived at Paradip. This ship has been constructed at L&T Sea Pad at Chennai and included in the Indian Coast Guard. It was commissioned on September 14, 2018 by Defence Secretary, Sanjay Mitra in the presence of Director General of ICG, Rajendra Singh.
The ship will be used for the protection of the people living in the coastal areas of Odisha in the eventuality of a cyclone, flood and other natural disasters. The ship will also work for the protection of Olive Ridley sea turtles and the sea environment.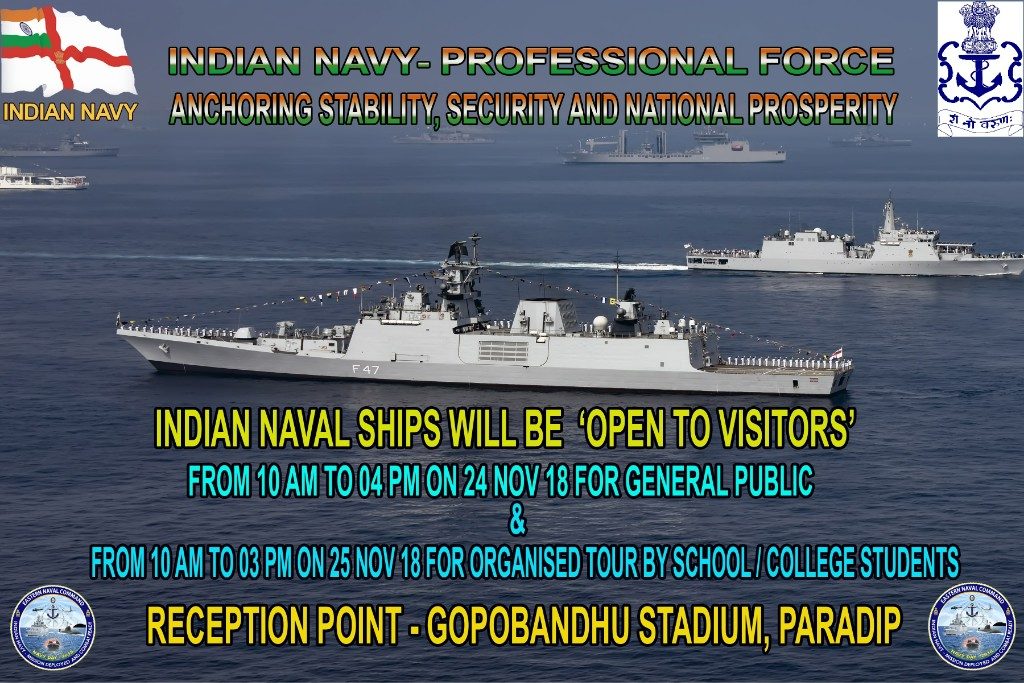 ICGS Vijaya will be commanded by Commandant H.J. Singh and will be manned by 12 officers and 91 men. The length of the ship is 98 metres and its speed is 26 nautical miles per hour.