Bhubaneswar: An unique cricket match between journalists and street children was organised at the Saheed Sporting Club here on Sunday.
Former Indian cricketer Debashish Mohanty inaugurated the match in the presence of Winner Association Chairman Umanath Mishra and Jai Odisha Founder and President Rudra Narayan Samantaray.
The five-over exhibition match, was played during the sixth Friends Memorial Cup, which was being organised in the memory of four friends who had drowned in the Kathajodi river.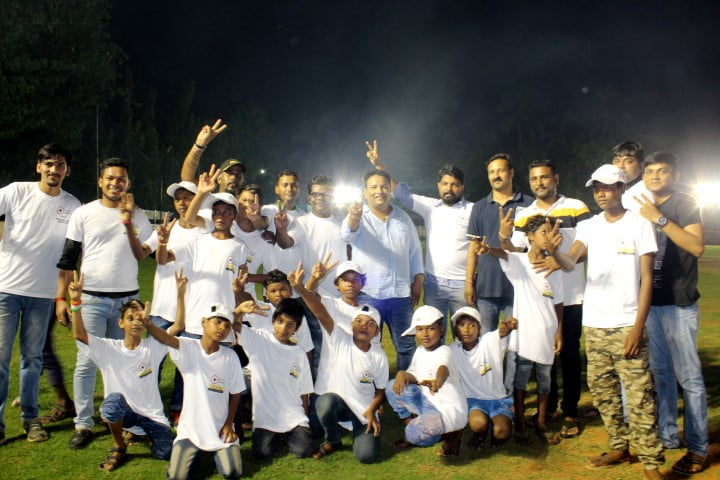 The event featured two teams led by journalists from various media houses based in Odisha along with street children to create awareness among people about the plight of this vulnerable section of the society.
"Children are always at risk from various external and internal problems and this magnifies when a child is homeless or forced into beggary and other nefarious activities. I am a father myself and I know how important it is to take care of children, especially during the growing-up years," said Rudra Narayan Samantaray.
The event was organised by Jai Odisha and a volunteer group, Ashayen.
"We as denizens of Bhubaneswar should take steps for increasing awareness among people about the plight of these street children. That is the reason why we requested the organising members of the sixth Friends Memorial Cup to help us in promoting this cause. I am thankful to media houses for supporting us in this initiative," he added.
The match was conducted with much fanfare with the toss being conducted under the watchful supervision of Debashish Mohanty.
"We have seen how youngsters fall prey to the lure of evil sections of the society and later on turn into anti-socials and even worse. To stop this, the Winner Association has joined hands with the Jai Odisha and the Ashayen to promote the cause of street children, who should be given equal opportunities," said President of Winner Association Jitu Ray.