Jyoti-Sambeet Play Judwa In 'Happy Lucky'
Bhubaneswar:  'Happy Lucky', an Odia flick staring Elina Samantray and Jyoti Ranjan Nayak, is set to hit theatres across Odisha on Sunday.
Ollywood sensation Elina will be seen romancing Jyoti while Sambeet and newcomer Sasmita have been paired together. Though it is a rom-com, the film has action, drama and emotion to keep the audience glued to the seats.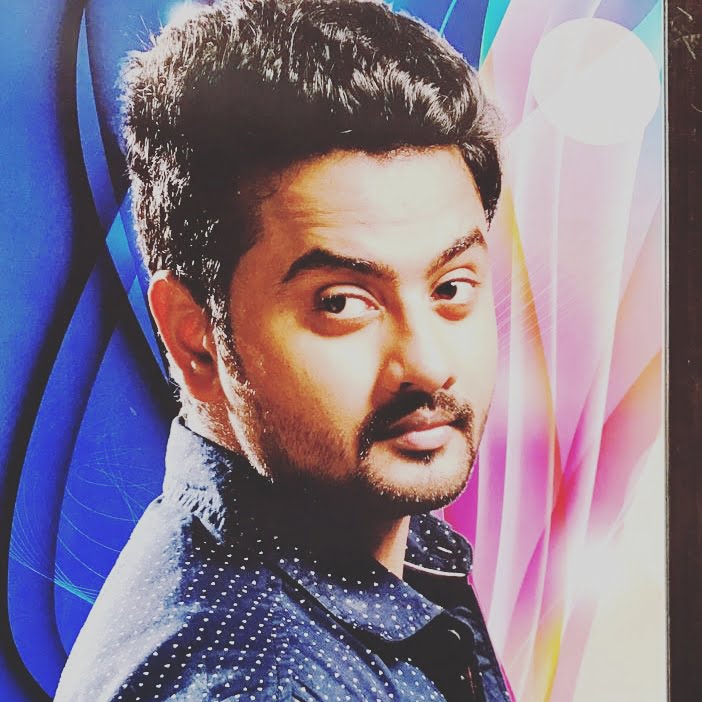 Expressing optimism about the film's success, Jyoti said, "Happy Lucky is basically the love story of two brothers with two sisters. After the death of our father I become a sub-inspector of police while my twin brother Sambeet continues to do hooliganism. After certain incidents, both of us start seeing life from a different perspective."  Jyoti, who entered the industry after winning the reality show 'Mitha Mitha Jodi' telecast in a private television channel, has earlier acted in movies like 'Mitha Mitha', 'Dele Dhara Katha Sare', 'Nijhum Ratira Saathi' and latest 'Tu Mo Hero' (where he was cast opposite Jhilik).
"You must have seen the Hindi movie 'Judwa' featuring twin brothers, but 'Happy Lucky' is not going to be the same," disclosed Jyoti, who is keeping his fingers crossed on the response the flick would get. The film, produced under the Tarang Cine Productions banner, is directed by Sudhansu Sahu while Prem Anand has given the music.  "I am happy to work under a big banner and opposite Elina," added Jyoti.