'Kadvi Hawa' trailer released, film to hit theatres on Nov 24
The trailer of India's first-ever film on climate change, 'Kadvi Hawa' was released on Monday. The film directed by acclaimed Odia filmmaker Nila Madhab Panda will hit theatres on November 24.
Considering the significance of the movie, international artist Sudarshan Patnaik has also created a sand art on it.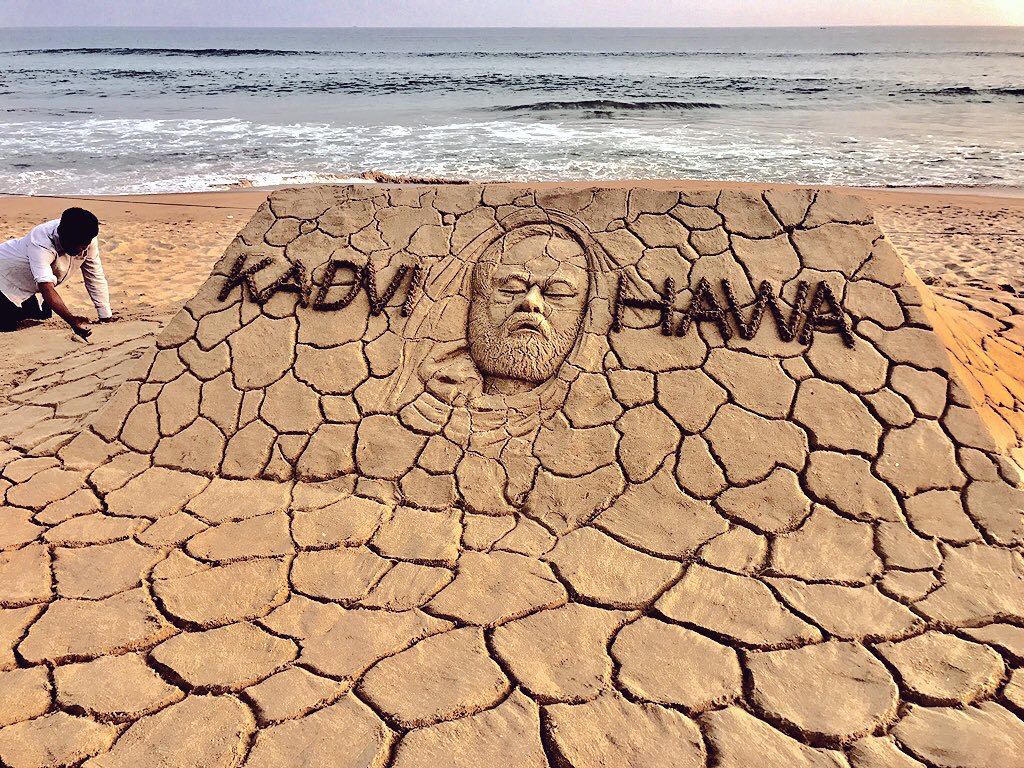 Panda said since there is no planet B that can sustain life, saving Earth from the adverse effects of climate change has become all the more important. "The film carries a serious message and aims to create awareness about the dangerous consequences of climate change in coming decades," he said.
Rain decides the fate of farmers in India. During poor rainfall, farmers in Odisha suffer crop loss and commit suicide unable to repay bank loans, he added.
While Sanjay Mishra plays a blind farmer, Ranvir Shorey is a bank recovery agent in the film.
Jointly produced by Manish Mundra, Akshay Parija and Nila Madhab Panda, the film had received Special Mention at the 64th National Film Award.